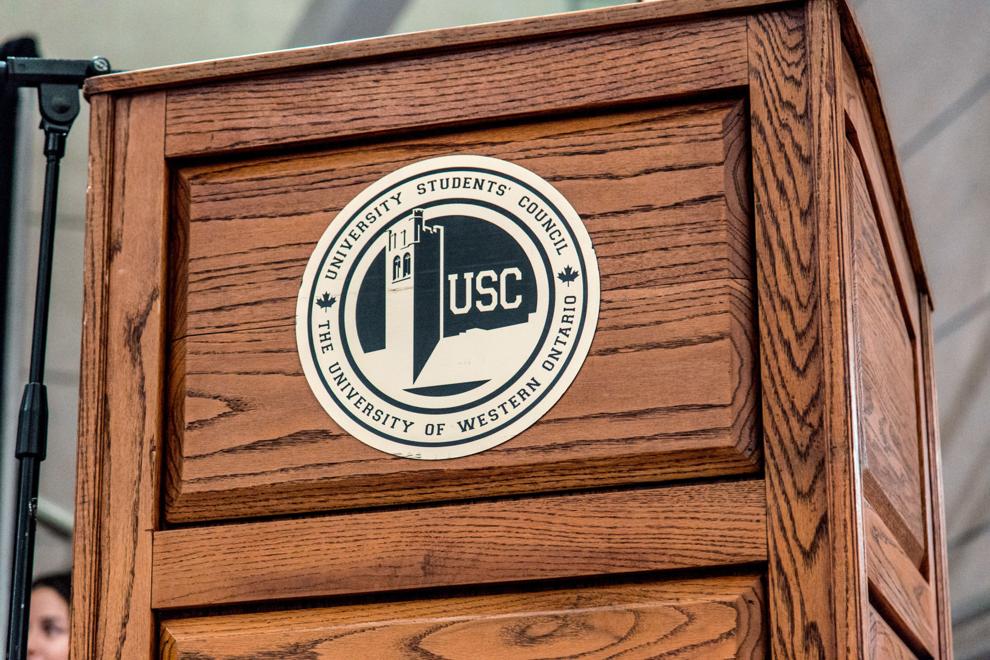 USC candidates from across faculties are raising concerns about delays and a lack of communication from the EGC. 
Several candidate nominations were confirmed by the Elections Governance Committee after the campaigning period had begun, with attempts to reach the committee left unanswered and campaign materials approved days later. The EGC runs most University Students' Council elections. 
In a statement, the EGC said it "apologizes to any and all candidates who feel as though they did not receive a timely response to their questions." The committee said it recognizes elections are stressful "for all those involved" and thanked all candidates for their continued patience.
The EGC's chief returning officer and chair, Mason Brown, had been out sick since Jan. 20 but began answering emails again Thursday night. Deputy returning officer Daivik Shelat took on both roles in Brown's absence, though had the support of the rest of the committee who are not publicly named. 
Nominations for USC president, faculty president and faculty councillors opened Jan. 16 at 12:01 a.m. and presidential candidate Sunday Ajak says he submitted his form to the EGC within the first few minutes. 
But Ajak received an email on the evening of Jan. 16 from Brown and Shelat saying there was an error with the presidential form. The EGC had left out required fields — such as student number, faculty and email address — so they were unable to verify whether nominators were students.
All presidential candidates were told to send their form link to their nominators again and re-collect information. Presidential candidates need 50 student signatures to qualify. 
Ajak said he was unable to see the number of people who signed the form and if it had been filled out correctly, so he reached out to the EGC. He did not receive a response, but continued to email for confirmation until he was told on Jan. 19 that a few signatures still had to be verified. He responded multiple times, asking Brown and Shelat to meet and talk about what happened during that week, but was "left in the dark." 
During this period, the EGC was facing another issue. On Jan. 13, it announced that upper-year medical sciences students would be part of the Schulich Medicine constituency, causing major backlash from both the Science Students' Council and the Schulich Medicine Hippocratic Council. The SSC successfully appealed the EGC's decision through the USC Appeals Board on Jan. 16 — the first day of nominations. 
SSC presidential candidate and third-year medical sciences student Anya Sarma sent in her nomination on Jan. 18 — the day after she found out she could participate. 
"The stress of not knowing if I could even be nominated during the nomination period was an experience that took a toll on my wellbeing during that time," said Sarma. "While I do understand that the EGC was trying to do their job of upholding the bylaws, I hope this is a reminder of how important it is to be communicating proactively with the students who are affected by those same bylaws."
When the nomination period closed Jan. 20 at 11:59 p.m., several candidates — including Ajak and Sarma — hadn't received confirmation from the EGC. 
"It was past midnight on Friday and we were all super, super stressed because we don't even know if we're nominated," Ajak said about his campaign team, who knew that opponent Nika Bajaj had been confirmed. "We don't even know what our campaign colour is, but we already know another candidate is in full swing."
Bajaj declined to comment for this story.
Faculty of Health Sciences Students' Council presidential candidate Sanjana Jones said she was also unconfirmed and unable to reach anyone at the EGC, and even went to the USC offices in the University Community Centre to discuss her candidacy.  
"They referred me to this room in the UCC and I went there and it was totally vacant," said Jones, who had also reached out to the EGC on Instagram but did not receive a reply. "It was pretty much impossible for me to get a response." 
Anyone who submitted a nomination form received a reminder email from the EGC, with the times and links for both mandatory all-candidates meetings, on the morning of Jan. 21 at 3:02 a.m. — less than seven hours before the first meeting was set to begin. Ajak, Sarma and Jones went to the meeting, unsure if they were candidates.  
Ajak received his confirmation on Saturday at 3 p.m. — two and a half hours after the first all-candidates meeting had ended.
"I kind of just decided to take the punches as I go, and then move forward with that," said Ajak. "This was not the best nomination process because I feel as if we did everything we could have, the way we should have, and we're still delayed and in a very, very misconstrued sense."
Sarma and Jones were confirmed as faculty president candidates on Jan. 25 — two days after the campaigning period had begun. Both Sarma and Jones are running unopposed.
Campaign materials also need to be approved by the EGC, and due to communication delays, Jones didn't get her artwork approved until Jan. 28. Jones said this was unfortunate because the printers said they would only be able to get her campaign signs to her on Feb. 10 — the last day of voting. 
"That was a little frustrating because I felt like they should be on top of these problems since it's a very important time for candidates," said Jones. "There has definitely been some disconnect. It seems like they're aware that things are taking a while, and it might be beneficial to have more people working on this." 
Peter Kermack, an incumbent Social Science Students' Council councillor candidate, confirmed that several other candidates had "waited a long time to get approval" for artwork and hosting events, but also sympathized with the EGC. 
"I know that the CRO has been under the weather for a little bit, and so everything is falling onto [the DRO]," said Kermack. "As an HBA1 student, he's also managing the entire campaign period by himself. It makes sense why everything is so delayed."