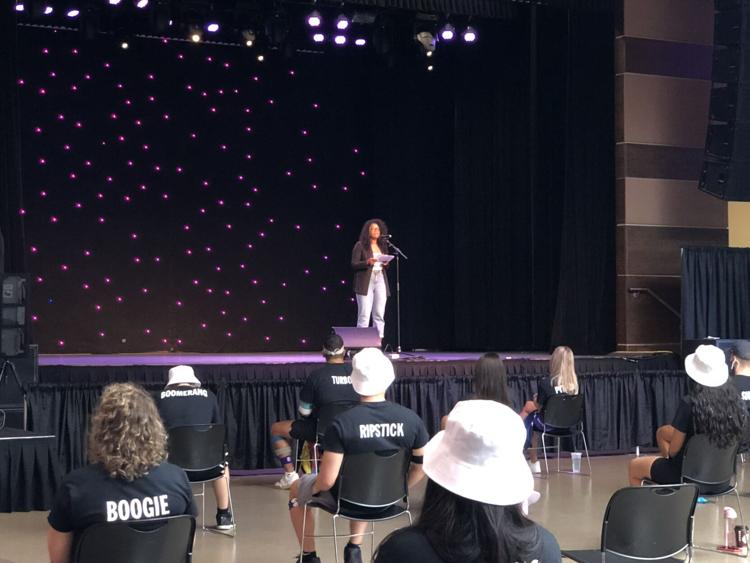 Eternity Martis, a Western alumna and burgeoning voice in Canadian media, attended soph training as a surprise guest speaker in an anti-racism session Wednesday morning, marking the first year Western University's sophs received in-depth anti-racism training.
In a joint effort from Ethnocultural Support Services, the University Students' Council and orientation staff, Martis, author of the national bestseller They Said This Would Be Fun: Race, Campus Life and Growing up, discussed her experience facing anti-Black racism at Western in a room of socially-distanced sophs.
ESS coordinator Matthew Dawkins and USC vice-president student programs Hannah Tobias-Murray pushed to bring Martis to Western. Eight hundred sophs participated in Martis' session through a combination of live-streamed and in-person programming, moderated by Dawkins and orientation coordinator Chava Bychutsky 
For Dawkins, the need for this type of training was evident.
"In residence specifically — where people are living, working, eating, playing — it's incredibly important that there be resources that can address [racism]," he said. "Western has an incredibly diverse student population and it's important that sophs, who are designated student leaders and a contact point with frosh, are equipped to talk about these issues."
In her presentation, Martis outlined instances of anti-Black racism she and her friends faced on campus and in the London community during their four years at Western. 
"I was confronted by white students in blackface at Jack's. I had been called the N-word more times than I can count. I had been told to go back to my country while being threatened with violence right here on [University College] Hill," said Martis. "I had been isolated and alienated by students who were not used to seeing Black people."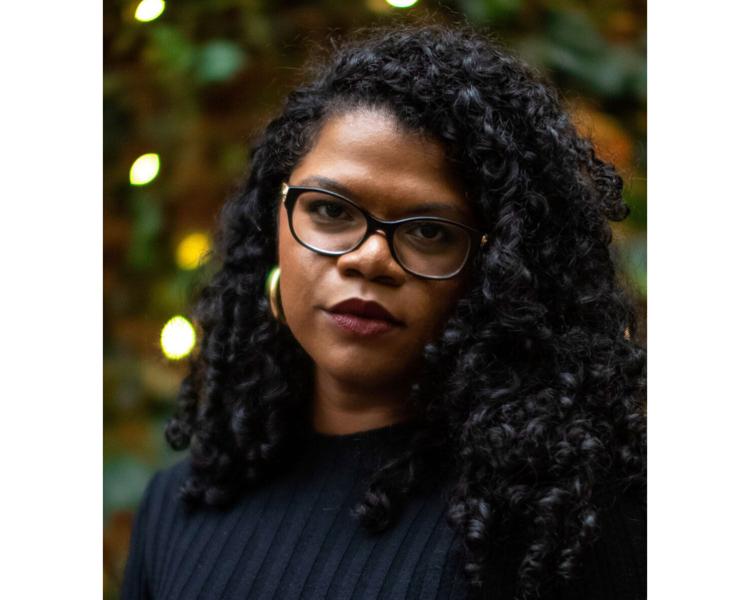 In a powerful speech, Martis discussed the impact the deaths of George Floyd, Ahmaud Arbery and Breonna Taylor have had on Black students and the need to support those "uncertain about what it means to be a person of colour at Western."
"You have great responsibilities this year that will go beyond catching underage drinking, bonding with first-years and charging through their dorms at 5 a.m. with your loudspeakers," said Martis. "You have the responsibilities of navigating both the students who are carrying this burden of racism, homophobia, transphobia, as well as the students who put those burdens on their backs, the perpetrators, and you get to decide if you want to lighten the weight or add more to the load". 
Martis highlighted the importance of addressing systemic racism at Western, pointing to the efforts of Black at Western, an alumni group advocating for the university to apologize for supporting former psychology professor Philippe Rushton's anti-Black research. 
"There have been Black students who have been complaining for decades and nothing was done. He even had tenure," said Martis. "So the system upheld whiteness there, because he got to keep his tenure despite causing irreparable harm to Black students who are still suffering today." 
This year's anti-racism programming is unlike that which has been carried out by the USC in the past.
"This year, as Western has brought on a new equity, diversity and inclusion education coordinator, we were able to create research-informed training sessions surrounding [equity, diversity and inclusion] and insure that we were taking an anti-oppressive lens on all our training," explained Tobias-Murray, in an email to the Gazette.
While this change sets a new precedent for Western, Dawkins said there is more work to be done to address racism on campus, including implementing the suggestions outlined in president Alan Shepard's Anti-Racism Working Group's report.
Dawkins and Tobias-Murray are optimistic that anti-racism work will continue even after Orientation Week.
"ESS is doing a lot of [equity, diversity and inclusion] work in September and is facilitating a lot of OWeek programming as well," said Dawkins. "Even though [Martis] came today, for the rest of the days and weeks and months and semesters at Western there will be constant dialogue."