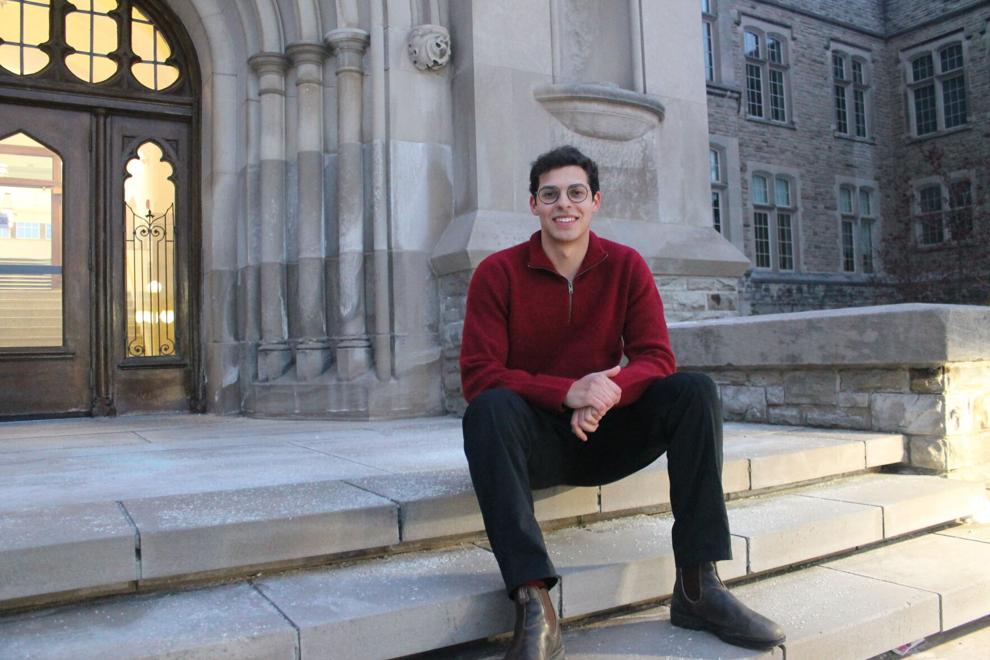 Ethan Gardner has declared his candidacy for USC president. 
Gardner, a fourth-year psychology and consumer behaviour student, said he began thinking about running for University Students' Council president after this fall's Orientation Week. 
As a three time soph and member of the Social Science soph leadership team this year, Gardner said he and his team were on the front lines when reports of sexual violence in residence buildings arose. This experience during OWeek largely influenced his decision to run for student body president at Western University.
"It was one of the worst weeks of my life, but it was something that I felt was a learning experience," said Gardner. "After having conversations with my role models in the USC, I got a better understanding of what can actually be done by the USC president and what advocacy can do and how much difference it can make." 
According to Gardner, a significant portion of his platform in the election will work to address gaps in sexual and gender based violence prevention.
"[There are] massive gaps in support, in regulations and in restrictions. As a soph, who's done this for three years now, we know certain things are going to happen during OWeek and it seems insane to me that there weren't these precautions put in place … It's something that I am definitely very passionate about." 
In addition to SGBV prevention, Gardner hopes to use his experiences as a soph to advocate for better training and resources for sophs and first-years through the orientation program, like suicide prevention and equity, diversity and inclusion training. 
Gardner's exposure to student politics began when he joined the Social Science Students' Council as a member of the finance team in his third year. 
His time in the SSSC also exposed him to what he calls the "USC bubble". 
"One thing that the USC has always tried to improve is opening up to more and more students … [some] students don't feel that they're in touch with the USC in that way." 
Gardner points to the importance of digestible information and using social media to increase USC outreach to the student body. 
While he notes that the current USC executive team has made strides to improve outreach, Gardner believes there is work to be done to ensure that marginalized students, both racially and from smaller faculties and affiliates, know that the USC supports them. 
The period to declare candidacy for USC ends Tuesday and campaigning officially begins Wednesday.