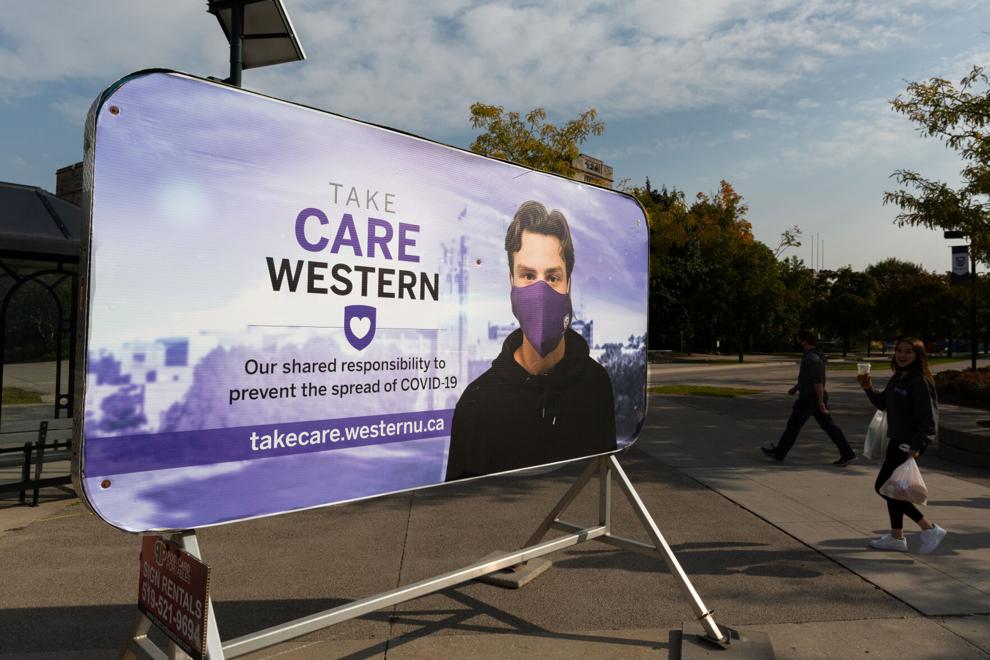 The University of Western Ontario Faculty Association called for mandatory COVID-19 vaccinations for anyone entering campus, barring religious and medical reasons.
In a press release earlier today, UWOFA requested that Western require all eligible students, staff, faculty, librarians and archivists to be fully vaccinated before coming to campus.
"Everyone has a right to a safe work and learning environment, and this can only be achieved if the vast majority of individuals on campus are fully vaccinated and strict health and safety measures are in place such as proper indoor ventilation," said UWOFA president Nigmendra Narain. "UWOFA is concerned about the rise of the Delta variant and the potential for a fourth wave in the coming months."
The association represents 1500 faculty members and 50 librarians and archivists employed at Western.
Nice to see @uwofa1 take this position for the benefit of the @WesternU community. pic.twitter.com/kgHqaNYlgU

— Andrew Pruszynski (@andpru) July 20, 2021
The announcement comes days after a memo was sent to post-secondary institutions by the Ministry of Colleges and Universities confirming a return to in-person activities without capacity limits or physical distancing.
"While we must remain vigilant and responsive to the trajectory of COVID-19, I am optimistic that the (post-secondary) sector will resume many of the cherished in-person experiences that have been on pause for so long," wrote deputy minister Shelley Tapp in the memo.
While Western will be mandating vaccinations for all students living in residence, Western's president Alan Shepard said vaccinations will not be made mandatory for all students.
"We're obviously encouraging everyone to get vaccinated and we feel that we've gone as far as we can go legally, and we're very comfortable with our decision," Shepard said at a press conference on Monday.
King's University College Faculty Association and the Teaching Assistants and Postdoctoral Researchers Union, PSAC 610, both issued statements in support of UWOFA's request on Wednesday.
"Without mandating that all eligible members of our university community be fully vaccinated before coming to campus, we are putting the lives of the most vulnerable among us at risk," said PSAC in a statement.
Western did not immediately respond to a request for comment. This article will be updated as comment becomes available.
---
Update (July 21, 2021, 8:30 p.m.): This article has been updated to include the statements of support from KUCFA and PSAC 610.