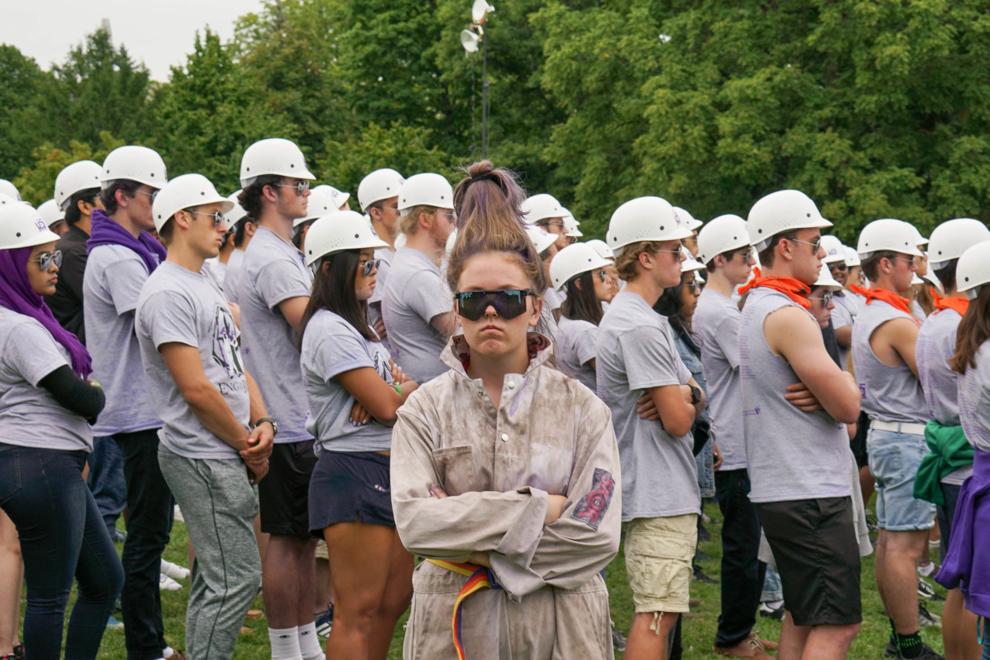 Faculty soph applications for the upcoming school year will open over three months late after sweeping changes were made to orientation roles.
Faculty sophs will now serve a shortened contract for Orientation Week only. "Academic related experts" from Western University Student Experience will then take over mentoring students for academic success.
In previous years, faculty soph responsibilities stretched the entire academic year.
"This change will help faculty sophs draw clearer boundaries as they support students and eliminate the grey area that currently exists regarding the Orientation program's expectations of faculty sophs throughout the year," said University Students' Council vice-president of student programs Hannah Tobias-Murray.
The change follows an announcement that Western Housing will no longer accommodate residence sophs in the fall to help the university maintain social distancing in residence next year. Residence sophs will instead provide year-round support to students while living off-campus.
Tobias-Murray hopes this year's soph hiring process will conclude by early June, but said it will depend on the number of applications they receive.
Last year, applications opened Jan. 6 and were due Jan. 20, with acceptances sent in February.  Faculty and charity soph applications are expected to roll out early this summer, after Orientation Staff hiring, which also got a late start.
Some first-years who hoped to become a faculty soph said the delay in applications and lack of communication through the restructuring process left them confused and discouraged.
"It was difficult trying to find out information about the whole process. Any information online was outdated … and I wasn't sure if [residence sophing] was even going to happen," said Bella McLellan, a first-year Social Science student.
But, Tobias-Murray is not concerned about a potential dip in interest for faculty soph positions.
"We have seen significant increases for applications at the USC for all student leadership positions," said Tobias-Murray. "I don't see why it would be different for faculty or charity soph applications."
The USC is also making changes to the soph selection process to encourage fairer hiring practices. They plan to add more informal human resource supports such as a hiring and training intern to the O-Staff team.
The new role will work closely with USC's human resources department to follow best practices when hiring.
"One of the things we heard from students is that they felt there were a lot of barriers to entry in terms of applying [to soph]," said Tobias-Murray. "We want to ensure that [sophs are] … representative of the lived experiences [of students]."
The goal of the changes is to break down barriers for students who lack former connections and to promote diversity within the sophing program.
More details about changes to the sophing applications and process will be announced during a USC council meeting Wednesday.