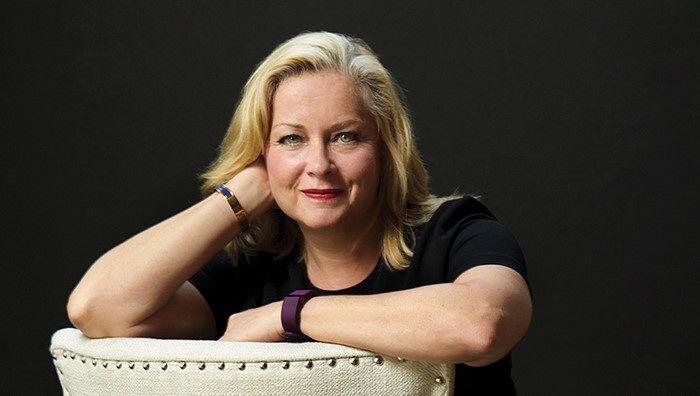 Western's faculty union is calling on chancellor Linda Hasenfratz to step down, saying her apology for traveling to Barbados over the holidays is "not good enough."
In a statement published Monday, the University of Western Ontario's Faculty Association condemned the chancellor's actions after she vacationed abroad over a three-week break in December, calling on her to resign from her prestigious figurehead role at the university.
UWOFA's statement also alludes to the harsh sanctions students were threatened with at the start of the academic year while coronavirus concerns were high in London and students were blamed for the rising case numbers.
"Students in particular have been paying the price of the pandemic," said UWOFA president Beth Macdougall-Shackleton. "[Students'] exchanges have been canceled, ... and many teaching activities have been curtailed — and I think it sends a really dangerous corrosive message when leaders are not called out on their bad behavior."
While Hasenfratz answered to the university's Board of Governors, the university did not ask her to step down and instead called it a "teaching and learning moment," for the Western University community.
"Calling this a 'teaching and learning moment' is absurd because the only lesson being conveyed is that a gross double standard exists — if you're wealthy, you play by different rules," Macdougall-Shackleton wrote in UWOFA's original statement.
Hasenfratz stepped down from her role on Ontario's vaccine rollout task force after the news of her vacation broke in a Globe and Mail report Tuesday.
While Western has not responded to UWOFA directly, they said in a statement to the Gazette that Hasenfratz's decision to travel against public health guidelines "does not reflect the values of the Western community."
"That said, we feel Linda has a long track record of deep engagement with our students — coaching and mentoring them, and being a strong advocate for the role universities and our students play in today's world."
According to Western's statement, Hasenfratz's acceptance of the board's censure is "a signal of her strong commitment to making this right."
A petition pushing for Hasenfratz's resignation has circulated among Western students on popular social media platforms like the Facebook group "'Must Knows' for Courses at UWO" and the university subreddit.
Professors and students have also taken to Twitter to voice their anger over the board's position and Hasenfratz's continued term as chancellor.
"Her actions did not demonstrate the respect for others and the integrity we expect from members of the Western community, especially our leaders." But... you know mistakes are made. Are students held to a higher standard? @uwogazette https://t.co/9q7DfZgnaK

— Mark Workentin (@WorkentinChem) January 24, 2021
"[This message] will undermine Western's reputation and credibility in the community, MacDougall-Shackleton said in the statement. "The decision will reinforce a stereotype that Western is a country club university where donating gets you a free pass, or where power of position entitles someone to be exempt from public health guidelines."
MacDougall-Shackleton encourages students to mobilize if they are particularly upset about Western's decision.
"Maybe be in contact with president Shepard or carry on with the petitions and other grassroots activism that's in the works," she said. "I think the Western leadership needs to do better."
Hey @WesternU, this should be seen as unacceptable by the Board. There's been a pandemic for 10 months, with international travel being advised against.This is not leadership. This is knowingly subverting the rules, getting caught, with no consequence. No excuses. Be better. https://t.co/rlNoENYd8N

— Brent Duncan (@BrentCDuncan) January 24, 2021
Update (January 25, 2020, 5:55 p.m.): This article has been updated with additional information from Western University and UWOFA's president.