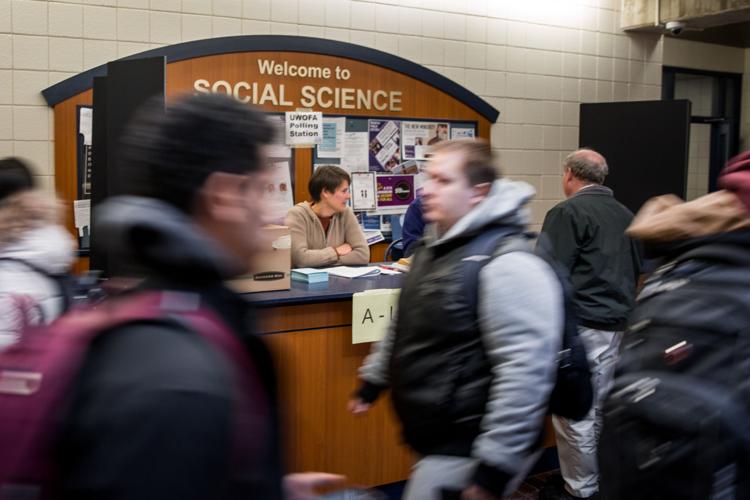 Students between their afternoon classes milled around ballots and boxes set-up for a decisive vote in the Social Science Centre, making way for the occasional faculty voter.
The University of Western Ontario Faculty Association's members started their paper voting today to ratify the terms of the tentative agreement their leadership reached with Western University. The union and their employer debated over pay and job security for months, culminating in an agreement at 2:00 a.m. on Nov. 9 — the first date a strike could have been called.
In-person secret ballots opened today in the second floor lobby of SSC at 9:00 a.m., and will end after tomorrow's votes, cast from Middlesex College. Electronic voting instructions were sent to members Wednesday.
According to a policy on their website, only members who are paying dues or are on approved leave are eligible to vote.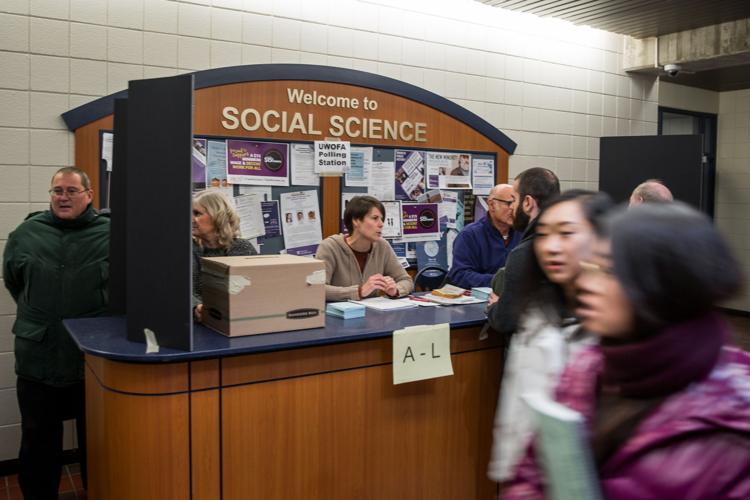 UWOFA held an information session Tuesday to overview their highly-anticipated tentative agreement, which allowed faculty to continue working on its temporary terms without a strike hanging over campus. They publicized the full agreement online accidentally before limiting it to members' logins shortly after. If accepted, it will define faculty employment for the next four years.
Members will vote on whether to accept a 1.5 per cent pay increase for three years and a 1.75 per cent increase for a fourth year, alongside an additional $2750 lump salary increase over three years. This yearly increase is higher than Western's former offer of 1.25 percent annually.
Part-time faculty salary would increase 2.2 per cent each year.
Contract faculty would also be helped by a faster path to "no end date" status, when their employment no longer has a deadline; 2014's agreement stipulated 14 years, and this agreement would lower it to 12.