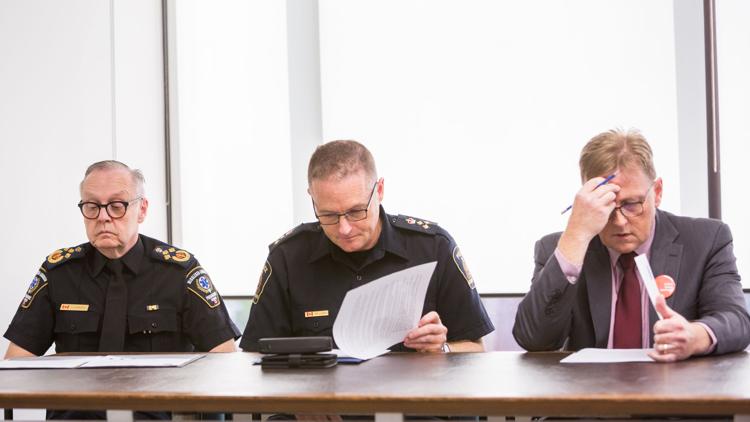 Fake Homecoming grew but was less dangerous, city officials said in a press conference today.
They said students were generally more "well-behaved," as fewer people went to hospital, fewer had run-ins with police and no partiers sustained serious injuries.
But Fake HOCO an estimated population jump to 25,000 in the area surrounding Broughdale.
The press conference was held by the heads of almost every organization involved in handling Fake Homecoming: Western University, London, the police, the University Students' Council and emergency services.
The statistics show the event calming in the face of severe punishments the task force has developed, even though their inventions were scarcely used.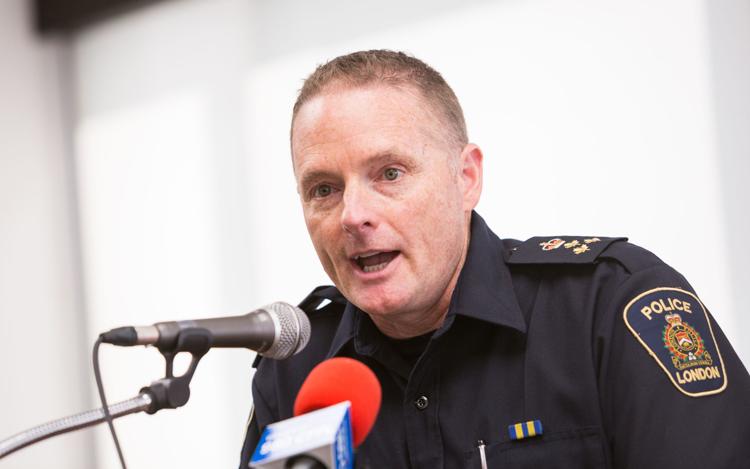 Over 150 police officers from London, Hamilton and York patrolled the streets over the weekend.
While police laid no criminal or drug charges, they arrested 14, ticketed 62 and warned 2,070. Last year saw 3000 warnings, despite having an estimated 5,000 fewer people.
Emergency services said that they evaluated 82 people and sent 31 to hospital, with none sustaining serious injuries. Last year, 52 were hospitalized.
London's chief paramedic, Neal Roberts, said that this year there were no disruptions in service to other areas of London and Middlesex.
Though only one fine under the nuisance party by-law was given out on the day of Fake Homecoming, London will invoice nine more to addresses all on Broughdale this week.
London and the other task force members treated the event as a success story, citing their new reprimands for partiers that have drawn scrutiny and were hardly used this weekend.
"There was clearly better planning and coordination than in years past...the task force truly made a difference in that critical area," Holder said.
Holder said Western's new internal punishments had a positive effect on the party, but Western said they will not be issuing any penalties this Fake HOCO.
This comes after a controversial new agreement between the school and police, announced just a week ago, allowing police to share information with Western about students charged with crimes.
Western could then choose whether to sanction students under the Student Code of Conduct.
Although students were charged with provincial offenses and fire code violations — violations covered by the new agreement — Western said the gravity of the charges did not meet the threshold for penalty.
Lynn Logan, Western's vice-president of operations and finance, said she is not surprised.
"I'm actually not surprised at all, because the threshold was [for] very serious incidents and behaviour," she said after the police briefing. "It had a high threshold to meet before it would actually be passed with the [agreement] and that was the intention."
Logan said Western heard students' concerns.
"I think certainly we've listened to our student's input, especially that of the USC executive and will be revisiting language with them as it relates to next year."
Western announced the agreement quietly just days before Fake Homecoming, even though it was negotiated in summer. A police official admitted last week that they should have discussed it publicly sooner.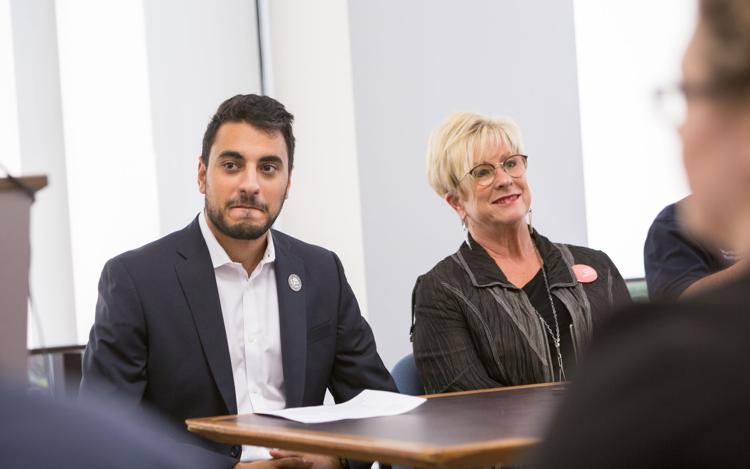 The USC, coming off a blindside to their own plans, reiterated at the press conference that Purple Fest had no charges or arrests or hospitalizations.
"We think it was really successful and we're looking forward to critically evaluating what went right, what went wrong this year and looking into the future what we can do better next year," Bardia Jalayer, USC president said.
Police estimated at least a $300,000 cost on their efforts, including preparation before this weekend.
That is a stark jump from last year's nearly $200,000 price tag. But the larger tally also includes the cost of preparations months prior to the event, namely costs associated with the task force.
Police were asked at the press conference if Western should be responsible for some of the cost associated with Fake Homecoming.
"That's something that we will look at as well," Holder said. "But for now, we'll do what it takes."