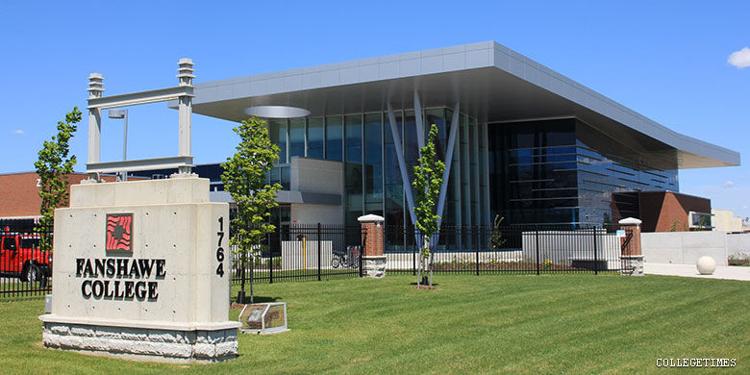 Fanshawe College announced their fall semester will take place mostly online, with half of their programs only meeting virtually.
Half of Fanshawe's 21,000 full-time students will complete their courses fully online, while the rest will have a blended model, with students coming on campus for in-person assignments and labs.
The college's president, Peter Devlin, made the announcement Thursday. Students were also notified of the changes via email, letting them know how their program will run in the fall.
"Our commitment is to deliver classes in the safest learning environment possible," Devlin said in the online announcement. "We will continue to follow guidelines from public health and the government, with our guiding principle being the health and safety of our students, employees and our communities."
As Ontario's coronavirus cases continue to climb, Fanshawe is the latest in a series of Canadian post-secondary institutions that have opted to focus on digital delivery for their fall semesters. Western has yet to join the ranks as it focuses on developing its own mix-model system that focuses on bringing students safely back on campus.
As another post-secondary school in London, Fanshawe's coronavirus procedures will be subject to the same public health requirements as Western University, stemming from the city's health authority, the Middlesex London Health Unit. More details on how Western's mixed-model will unfold are scheduled to be presented at a town hall Zoom meeting on June 1.
But, like Western, Fanshawe is still figuring out some details.
The college announced "tuition and ancillary fees are still being determined," and has not said whether fall-semester fees will be lowered due to online learning or if students would be required to pay for their own equipment.
Technology such as a webcam, computer and internet access will be required for most programs, but program-specific information will be available later this summer.
With room for 1,600 students at full capacity, the college is still figuring out how residence will operate but plans to give students who live outside London priority.
Students who were unable to complete their in-person work during the winter semester are scheduled to return to Fanshawe's campus on July 20 for two weeks to finish their year.
"Physical distancing measures and keeping our employees and students safe are at the core of our planning," Devlin said.