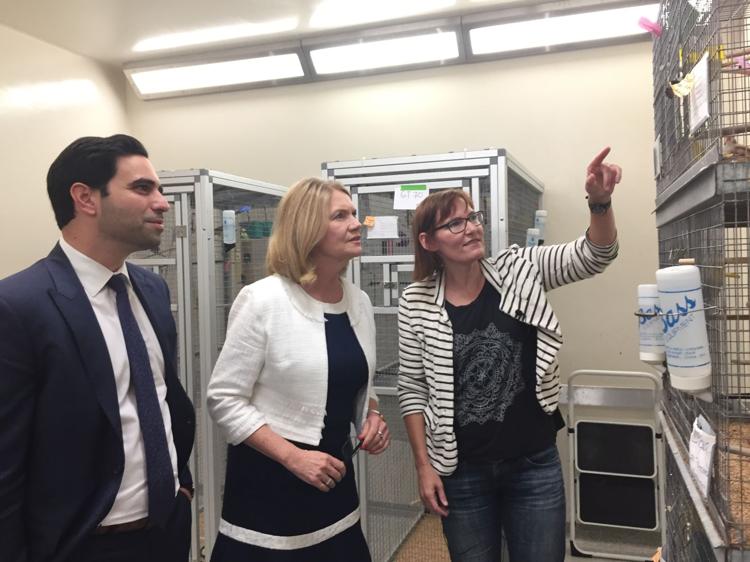 Western University's researchers and scientists will receive over $20 million to support long-term research.
Kate Young, London West MP and parliamentary secretary for science, and Peter Fragiskatos, London North Centre MP, unveiled the announcement last Friday, Sept. 15 at the university. 
"Research does take a long time, so we have to be prepared to wait and to fund researchers in the long-term," Young said.
The Natural Sciences and Engineering Research Council will distribute the money, funding Canada's 2017 competition for Discovery Grants Program, scholarships and fellowships at the university. According to the news release, this will be the largest annual NSERC investment.
Young said the funding allows students to be more aware of the available opportunities in research, emphasizing the potential for jobs in the future. She also added that the grant will hopefully attract more student researchers and push young females to get more involved in the STEM field. 
According to Fragiskatos, this grant will have significant economic implications for everyday Londoners. He also believes that the city is a vital research centre and that the university is an important part of it.
"When we think about our researchers, we want to make sure that they continue to carry out groundbreaking work and cutting-edge research," said Fragiskatos. 
Young and Fragiskatos announced that researchers at Western will receive $600,000 as Vanier Canada Graduate Scholarship recipients. Beth MacDougall-Shackleton, Western biology professor and researcher, studies ecoimmunology and behavioural ecology of migratory birds, and was one of the recipients of the grant.
In her lab, she works with birds to study the interaction between evolutionary processes and ecological processes. Specifically, she studies how parasites affect the health of songbirds, such as their migration, mate choice and genetics.
"This research is becoming increasingly timely in the face of a challenging climate," stated MacDougall-Shackleton. "I'm delighted that the government — through NSERC — supported it."
She said that the funding will make a huge difference in her ability to attract the best students, supporting both graduate and undergraduate students.
"That's the importance of fundamental research," explained Fragiskatos. "Perhaps you don't see the outcomes in the immediate future, but you will see them in the long-term. You need a government in place that recognizes that."