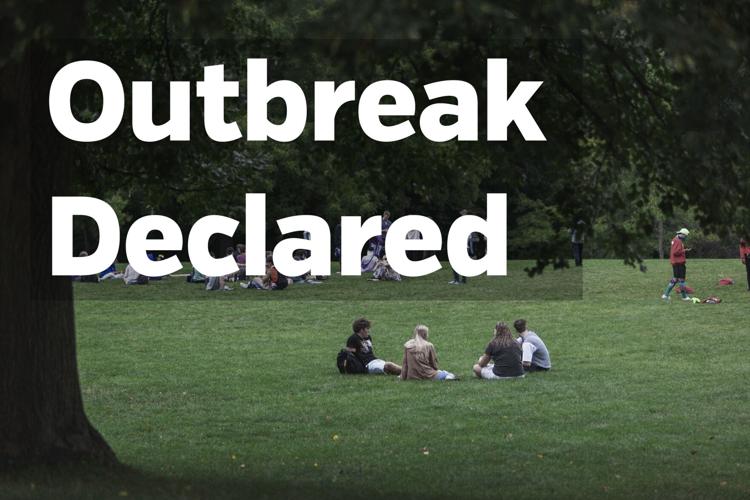 Five Western students have tested positive for COVID-19 and the health unit is "anticipating additional cases in the coming days." as they project the number of close contacts to be "in the dozens."
The MLHU has declared a community outbreak in London.
None of the affected students visited campus, though they've "had a number of interactions at downtown bars and restaurants and with students in neighbouring housing units." All students are in "good health" and have gone into isolation according to Western University.
The Middlesex-London Health unit asks anyone who has frequented downtown bars and restaurants in the past two weeks to monitor for symptoms of the coronavirus and seek testing if they develop. 
The outbreak comes on the last day of Western University's Orientation week, which saw hundreds of students return to campus and the city. Sunday's announcement follows two positive cases reported at downtown bars this week.
The health unit is currently working to identify and reach out to any close contacts of the confirmed cases, who will need to self-isolate and seek testing.
Three of the five cases were reported by the MLHU Sunday morning and an additional two will be added to Monday's case count. All cases are students who live off campus, no cases have been reported in student dorms.
"The health unit is working with Western administration to support these individuals as well as any other students who may need to seek testing or quarantine as a result of contact with the cases," reads the MLHU's press release. 
"The campus environment has been very well prepared for students, as long as students are following university guidelines I think we're going to do pretty well," said Mackie. "It's really when we're having a lot of off-campus parties … that's why we're seeing the outbreak."
The MLHU does not currently track student-specific data and reports cases for age groups of 0 to 19 and 20 to 29 — Mackie says they have no plans to change this in light of the outbreak.
Western's new mobile COVID-19 testing unit is open for students and university employees' use Monday to Friday, 11 a.m. to 3 p.m, London also has two testing centers at Thompson Arena and Carling Heights Community Optimists Centre.
"We all want to get back to normal, but we're far from that right now." said Mackie "We're still in the midst of a pandemic."
This article is developing, more information will be added as it is confirmed.