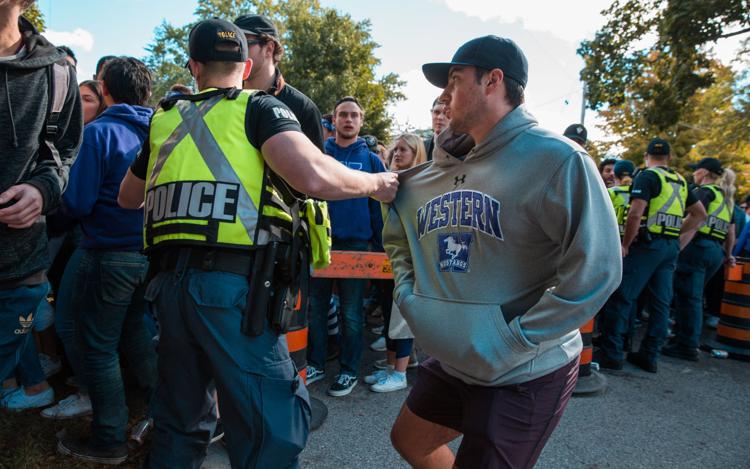 Police estimated 20,000 people amassed for Fake-Homecoming festivities this past weekend, inciting over 3,000 warnings and 130 notices.
During this historically riotous event, the situation became even more dramatic than in recent years. Building on 2017's FOCO, attendance and policing costs doubled, warnings tripled, charges spiked and hospitalizations increased as well. 
In a press conference held today, the London Police Service said they can no longer handle the situation alone.
"Just because it is occurring in an off-campus neighbourhood does not absolve [Western] of responsibility from addressing this behaviour," said John Pare, London's chief of police.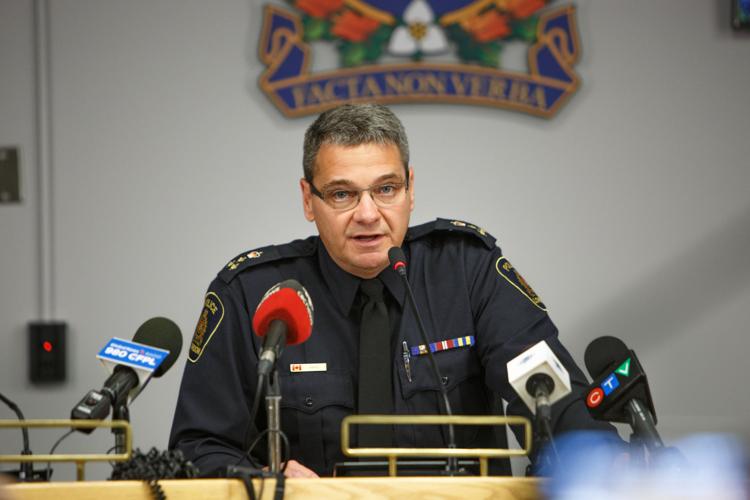 In 2016, Western University moved its Homecoming date from September to October to try and quell the Broughdale party that had so far resisted their efforts. Western students continued partying on the original date for FOCO each year since. The past two FOCOs have bested themselves in size and severity; 2018's FOCO weekend, coinciding with the University Students' Council's Purple Fest, grew more than the last two years and spread itself across Broughdale Avenue, Huron Street and the Elgin Hall parking lot — the location of Purple Fest.
Overall, police issued 134 provincial offence notices to 132 people, as well as 3,146 warnings. This cost London police more than $100,000, nearly double last year, and included assistance from 30 York Regional Police officers while overall police presence tripled. The London Fire Department joined police this year, laying 30 Fire Code violations — for overcrowding and people partying on rooftops — and they anticipate to lay up to 300 pending further investigations.
The City of London issued six charges for violating noise by-laws, while also forcing Broughdale residents out of bed the morning after to make them remove litter from their lawns.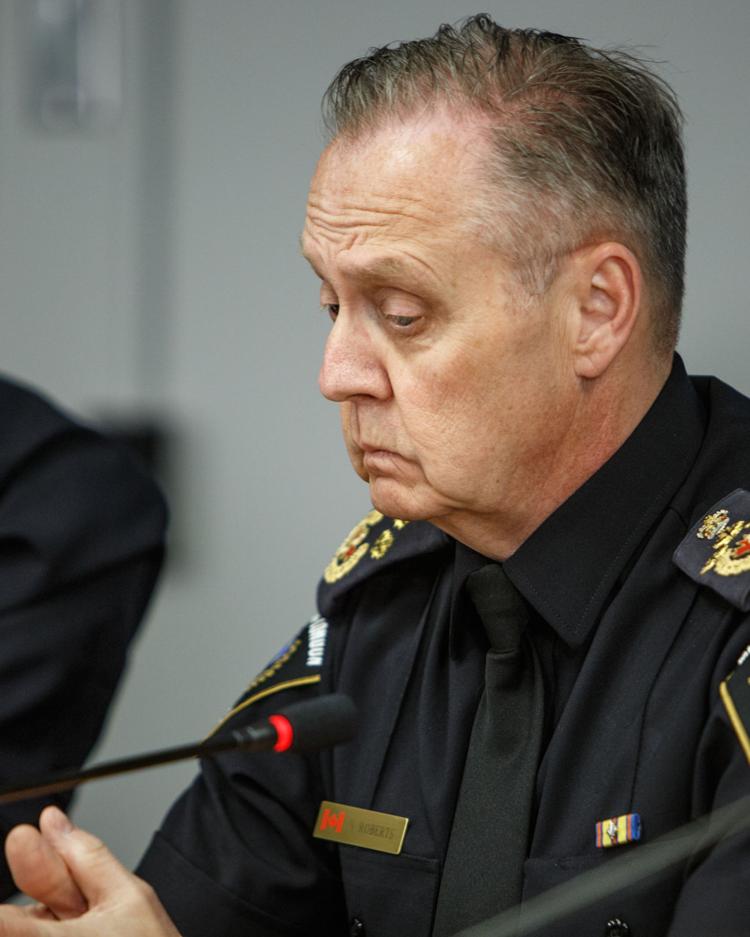 Fifty-two people were hospitalized for FOCO-related issues, including one man who sustained critical injuries after jumping off a roof — 15 more than last year's total.
Pare entertained that Western could punish students on its own to deter the partying, either by withholding grades from students, by preventing them advancing to their next year or by employing its Student Code of Conduct.
"I ask that the Western administration take steps to hold their students accountable for inappropriate behaviour that is impacting our entire community," he said.
In an emailed statement Tuesday night, Jennifer Massey, Western's associate vice-president student experience, said, "Western University is extremely disappointed in the actions and behaviour of those who attended the street party on Broughdale Avenue." Further, Massey highlighted the late-September party's illegality and reinforced Western's commitment to changing the culture around FOCO.
London police drone footage released today shows thousands of people crammed onto Broughdale Avenue on Saturday for FoCo. LPS says about 20,000 people were on Broughdale around 1 p.m. Video taken at 1:46 p.m. #ldnont @AM980News pic.twitter.com/FgExbBUHN1

— Matt Trevithick (@M_Trevithick) October 2, 2018
By noon, 15,000 people were present, spiking to the 20,000 peak only an hour later, according to police estimates. This coincided with a police blockade on Broughdale near Audrey Avenue, placed in an attempt to make room for emergency vehicles. The blockade was raised around 10 a.m. and abandoned around noon. Despite the stronger police actions, the LPS said they shifted from enforcement to crowd management for officer and public safety, as partiers looking to get past the blockade flooded the streets and clamoured around the officers.
Atomsphere is extremely tense. Police constantly pushing and yelling at people. #foco pic.twitter.com/cHXHrF5Aol

— Martin Allen (@mtrallen) September 29, 2018
Though the LPS commended the USC for their efforts with Purple Fest, they said the event seemed to magnify the attendance, rather than mitigate it.
USC president Mitchell Pratt addressed the issue in a statement:
"We recognize that the numbers released this afternoon are high. I think it's important to note that the estimated 20,000 attendees are not all Western students. We will engage with our partners and will represent student opinions at these discussions. We were pleased to see 11,000 students attend Purple Fest with only 1 ambulance call for a non-life threatening injury."
Police said they will continue to discuss strategies for further years in the coming months and will look to other police forces for guidance. Specifically, Pare said they would be in contact with Queen's University to asses the effectiveness of their new initiative that forces students to appear in court upon receiving a ticket during Homecoming.
"I continue to encourage students to step back and examine their actions this past Saturday and acknowledge the risk that they not only put themselves in but the entire community," he said. "As we saw, there is a total lack of respect for the community."
Update (9:13 p.m., October 2nd): the article was updated with comment from Western.