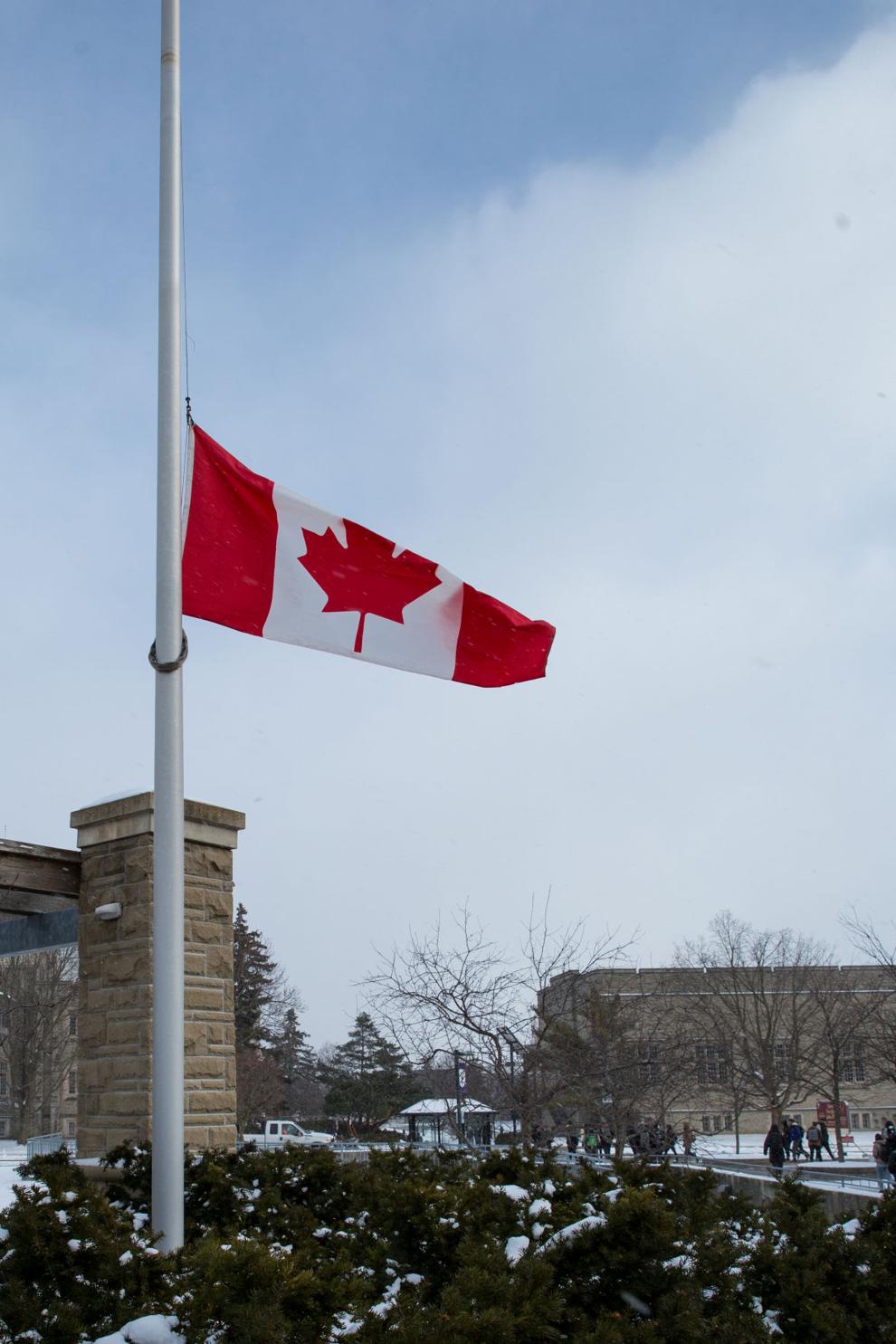 Three Western graduate students and one incoming graduate student died in a plane crash Tuesday night.
Ukrainian International Airlines flight PS752 departed from Iran en route to Kyiv before crashing. All 176 passengers onboard died, 63 of which were Canadian. Among those, at least nine were university students and lecturers.
Western University released a statement Wednesday afternoon announcing the deaths but declining to name the deceased out of respect for their privacy.
"We grieve their loss and the other passengers aboard this flight," wrote president Alan Shepard in a letter. "This is a difficult time, we are deeply saddened and it's important for all of us to come together as a caring community."
Iranian officials said the plane crashed minutes after taking off due to engine failure.
Western will be holding a gathering in the International and Graduate Affairs Building Wednesday at 5 p.m.
The University Students' Council released a statement as well, adding that they are cancelling their annual State of the USC event scheduled for this evening.
"We are heartbroken by the loss of our students and all other passengers on board the flight. Our thoughts go out to all those impacted by this tragic event," they wrote. "Please look out for your peers during this difficult time as we mourn this loss as a community."
The USC's peer support centre is open today until 4 p.m. for drop-in aid.
Crisis counselling is also available at Student Health Services until 7 p.m.
Editor's note (1:59 p.m.): local media and many students have posted names of the deceased online. The Gazette is declining to publish them before receiving consent from their families.
This coverage is ongoing, and will be updated as more details come to light.