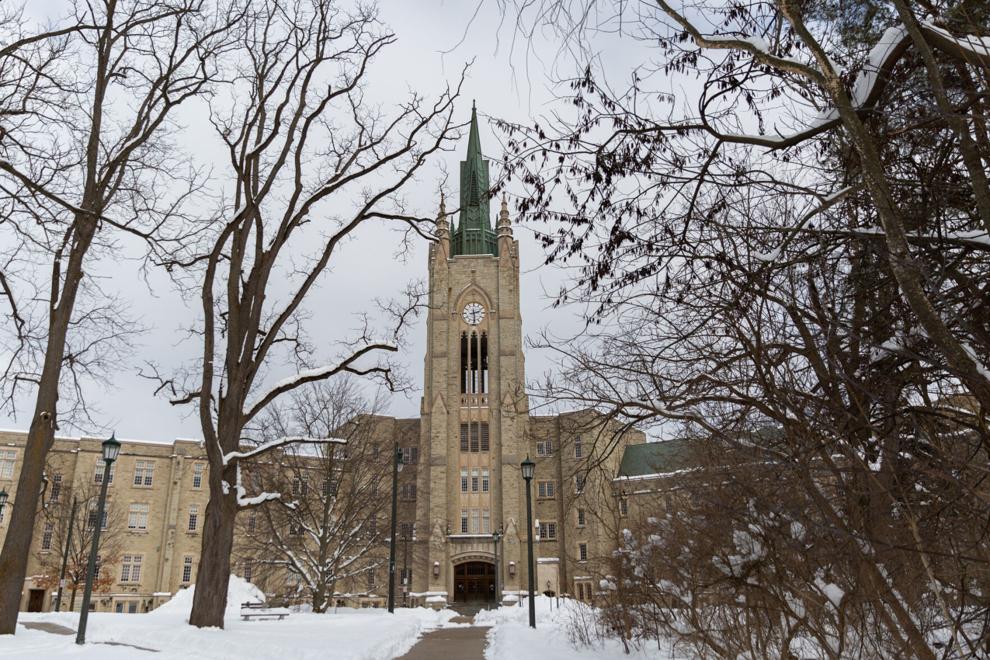 The Society of Graduate Students published an open letter Friday calling for the immediate resignation of Western's chancellor Linda Hasenfratz after her vacation abroad over the winter break.
SOGS is the third major campus group to call for the chancellor's resignation, following the faculty association and the teaching assistant union.
"Your choice to travel for pleasure is proof of your inability to continue to serve at Western University," reads the society's open letter to chancellor Hasenfratz. "Our confidence in your ability to lead, inspire and respect our members has been irreparably damaged by your actions."
The letter also criticized Western's Board of Governors for not taking action against Hasenftraz's decision to travel, as the chair of the board called the situation a "teaching and learning moment" for the community and allowing her to continue in her position.
"When you write of 'rebuilding trust,' we read it as a flouting of consequences made possible by wealth and social mobility," reads the letter.
"When Western's Board of Governors writes of a 'teaching and learning moment,' we read it as evading accountability."
SOGS originally passed a motion condemning Hasenfratz's travel in their January council meeting, which received unanimous approval. After further discussion, SOGS president kirstyn seanor decided expressing disappointment wasn't enough.
The council cited the "distrust, offense and dismay" of their members at the chancellor's decision to travel abroad as reasons for their motion.
"Our letter not only highlights the double standard that exists for persons of wealth and social mobility regarding consequences, but also calls to question the University's handling of this matter," said seanor.
"Our perception is that the chancellor of our university — an individual who is supposed to embody the ideals of the institution — views herself as superior to her charges and immune to accountability," reads the letter.
SOGS' letter comes just a few days after Western's convocation marshall, professor Gregory Kelly, resigned his post. Kelly said that "as a matter of principle" he could not conduct convocation with Hasenfratz as "to share the stage with our chancellor would implicitly endorse her conduct."
The University of Western Ontario Faculty Association was the first major campus group to call for Hasenfratz's resignation, releasing a statement Jan. 25, just less than a week after news broke of her travel and subsequent resignation from Ontario's vaccine task force.
The Public Service Alliance of Canada's Local 610, which represents Western's graduate teaching assistants and postdoctorals, followed UWOFA's call for resignation, with SOGS and the University Students' Council strongly condemning the chancellor's decision at the time. The USC has not made any formal statement calling for Hasenfratz to resign.
Western and Hasenfratz have not commented on the community pushback since the board decided she would keep her position almost three weeks ago. At the time, Hasenfratz released a statement apologizing to the community.
"I am so disappointed in myself for not setting a better  example when I travelled abroad against recommendations," reads the statement from Hasenfratz. "I have breached the community's trust and apologize without reservation for the mistake I have made."
The chair of Western's BOG said the board forgave Hasenfratz as she seemed "genuinely remorseful" for her actions.
Update (Feb. 12, 2021, 6:45 p.m.): This article was updated with additional information and quotes from the Society of Graduate Students.