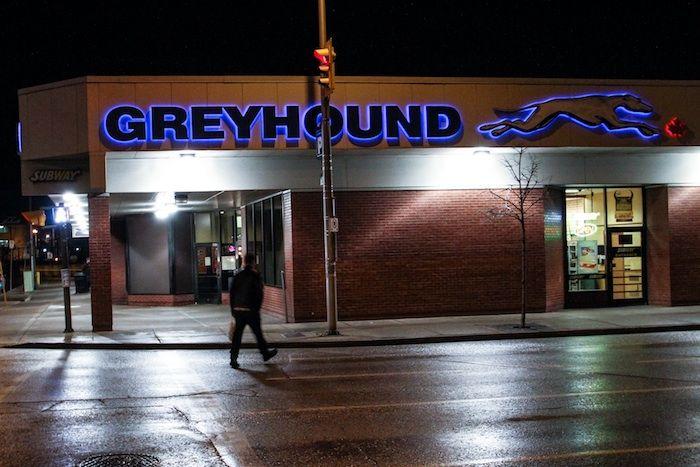 Greyhound Canada announced it will shut down all services effective Thursday. 
The shutdown will see the end of the London Greyhound bus terminal downtown, as well as the company's Windsor to Toronto route, which passed through London. Many students  used the route to return home to the Greater Toronto Area prior to the pandemic. 
VIA Rail is now the only major public transport option between London and Toronto. Round-trip Greyhound tickets between London and Toronto could often cost nearly half the amount of traveling round-trip with VIA Rail. 
"We deeply regret the impact this has on our staff and our customers," said VIA Rail in a written statement. 
Ontario's other major bus company, Megabus, does not currently offer routes in southwest Ontario. The closet Megabus terminals to London are in Oakville and Grimsby, Ontario — both well over an hour's drive away. 
"Megabus.com is actively reviewing options to expand service throughout Ontario and Quebec," said Megabus' vice-president of retail Colin Emberson. "Specifics are still under discussion and we will announce a more detailed plan in the coming weeks."
Greyhound Canada's shutdown comes a year after the company suspended all service after experiencing a dramatic decline in customers amid the pandemic. By the time Greyhound Canada suspended services in May 2020, the company had lost 95 per cent of its pre-pandemic ridership. 
Greyhound Canada said the permanent shut down came as it was "impossible to continue operations" after losing a full year of revenue and only receiving "negligible" financial support from the government. 
Customer with travel vouchers or tickets for travel after Thursday can contact Greyhound Canada to request a refund. The company's refund services will remain open until June 30. 
---
Update (May 14, 2021, 12:00 p.m.): This article has been updated to include a statement from Megabus.