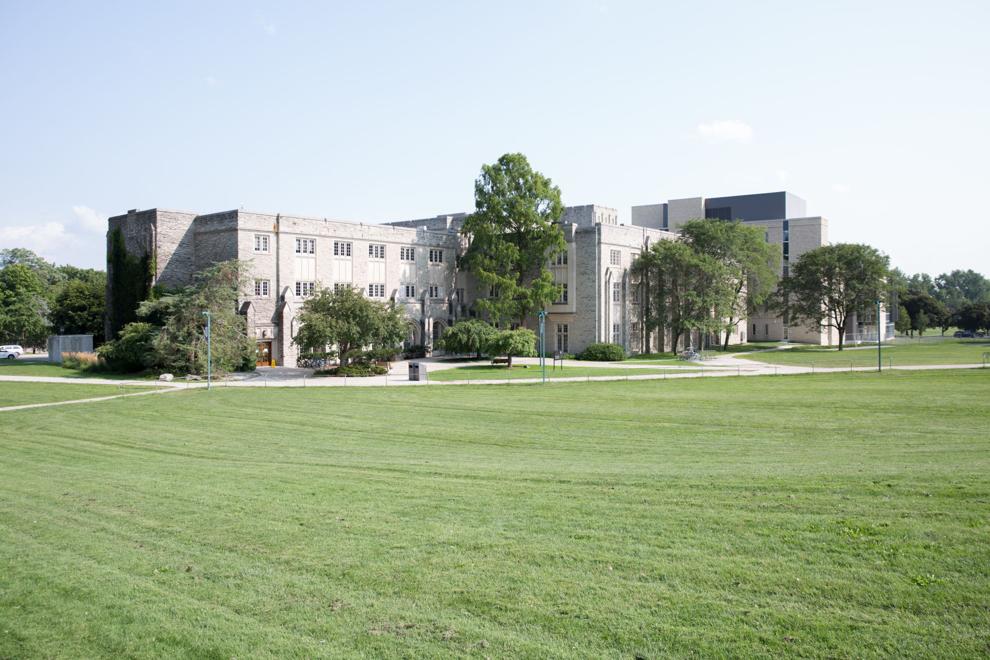 While most courses transitioned online in the provincial-wide lockdown, some music students still head to Talbot College with instruments — and masks — in hand.
Western University moved almost all of the few remaining in-person courses online as Queen's Park declared a state of emergency early January, with the school planning to return after reading week. While the shelter-in-place order limits Ontarians to their households, some necessary academic gatherings are exempt — the music faculty being one allowed to continue face-to-face.
Many music classes require an in-person component due to the lack of software and technological capabilities that can effectively mimic the nuance and subtlety of face-to-face music instruction.
Since September, classes in the Faculty of Music have followed a blended model in which all classes requiring music-making happened in-person.
"The desire of a blended model of education was expressed from the president's office after consulting with senior faculty members," said Betty Anne Younker, dean of the Faculty of Music.
Western chose to pursue in-person classes after a series of student consultations and a consensus-building approach with members of the music faculty to ensure the university could safely execute a blended model, according to Younker.
"Central units on campus were also consulted regarding space restrictions, personal protective equipment and aerosols and air particles among other safety measures," Younker said.
A PhD student was hired to research the virus and the department arranged a task force of students, faculty and staff, who analyzed technological, wellness and curricular considerations.
The current guidelines released by the Faculty of Music outline that students in each face-to-face class must maintain six feet of physical distancing, as well as any other additional instrument-specific requirements.
Masks are always also required for strings, piano, percussion and singing artists while wind and brass players must wear masks when entering and exiting rehearsal spaces and during any extended time when they are not playing their instruments.
"Despite the challenges faced during this pandemic that faculty and students have done very well to adapt to this new reality," Younker said. "The safety and well-being of students is top of mind."