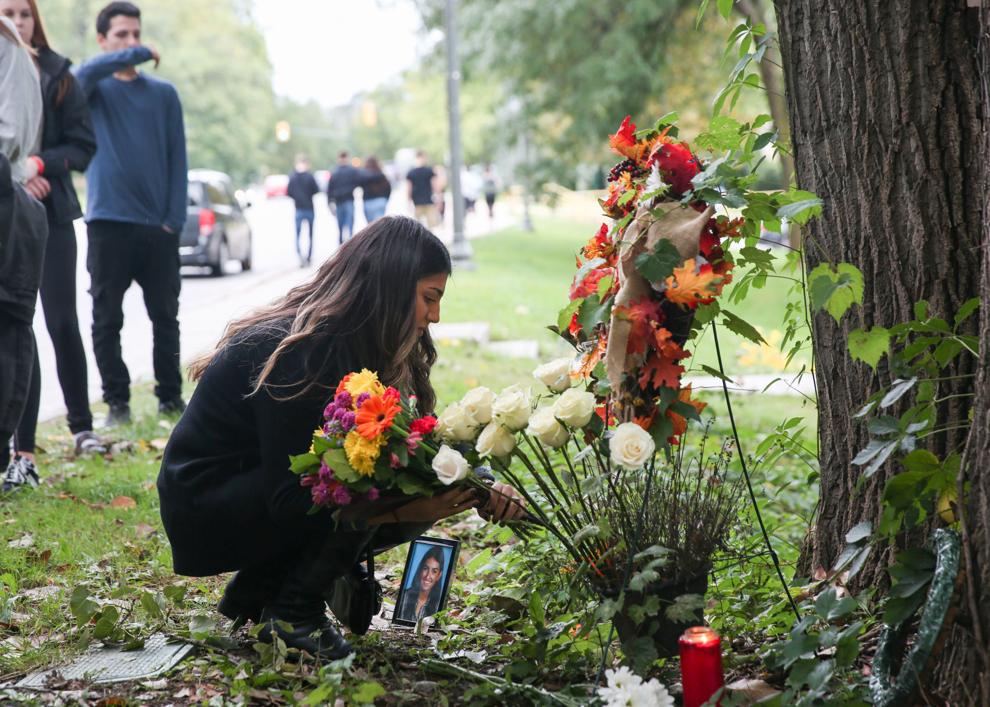 A memorial will be held this week for Andrea Christidis, a first-year health science student who was killed on campus by a drunk driver in fall 2015.
The Health Studies Students' Association will host the walk, which has been held since 2016. This year's event on Oct. 7 will aim to honour Christidis and raise awareness about impaired driving.
The memorial generally consists of a walk around campus, with speeches from the London chapter of Mothers Against Drunk Driving and close friends of Christidis. 
Chrsitidis was walking back to her residence, Medway-Sydenham Hall, when she was struck and killed by Jared DeJong, who drove home after drinking at the Spoke with friends. DeJong received a five-year sentence after he pled guilty to drunk driving charges and Christidis' family sued the Spoke in 2019 claiming the bar "negligently" served alcohol. 
Christidis' death sparked campus-wide mourning. Her close childhood friend Yasi Farshad said she attends the Health Studies Students' Association memorial every year.  
"She was smart, she was passionate about photography, art, Harry Potter, sports, socializing and making new friends," said Farshad. "She was such a good spirit, such a happy, bright spirit, and positively left a mark on any life she has ever touched."
Mary Grannary, vice-president communications for the Health Studies Students' Association, said the event has seen large groups in previous years, with up to 400 community members attending. She is unsure what kind of turnout the event will see six years removed from the tragedy. 
"Hopefully we get a good turnout, I'm hoping from anywhere between 50 to 100 people would be great."
Even though Christidis' died six years ago, Farshad still believes Western students should care about the memorial.
"If you think back to that feeling of being so excited at being a student, being a Western student, falling in love with this school, and all the possibilities of the future, that was her," said Farshad. "She was one of us and that was taken away from her."
The memorial walk will take place Oct. 7 at 2 p.m. on Concrete Beach.