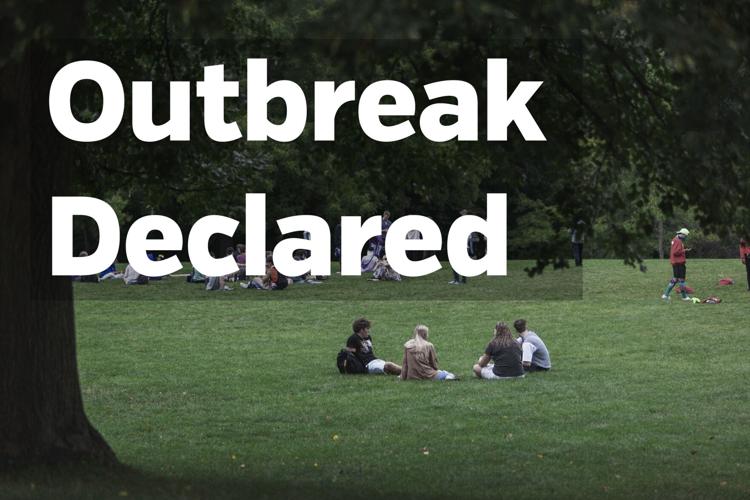 Four students in London Hall have tested positive for COVID-19, prompting the health unit to declare an outbreak in the university residence Sunday night.
The affected students are isolating outside of residence and the health unit is following up with close contacts. Some close contacts have already been moved to quarantine locations outside of residence "out of an abundance of caution."
The Middlesex-London Health Unit said it "is working with Western's administration to support these individuals as well as any other students who may need to seek testing or quarantine."
Western's on-campus testing centre is closed for the Thanksgiving weekend and will not reopen until Tuesday. Many students traveled home for the holiday weekend, despite warnings from local and provincial authorities.
The outbreak in residence is the third linked to Western University students since the start of classes. At least 74 students have tested positive for the coronavirus — the highest recorded at any university in the country.
Western's residences are currently at 70 per cent capacity, with most dorms modified to follow social distancing guidelines. Residences have also implemented more thorough cleaning practices of shared spaces like bathrooms.
London Hall is a suite-style residence, where students have single rooms but share bathrooms and kitchenettes with a couple other students. London Hall is usually an upper-year residence, but was modified to house first-years this fall to better accommodate social distancing.Under the university's guidelines that restrict students from having roommates, the building can accommodate 417 students.
Western closed all residence cafeterias except for Ontario Hall over the weekend, meaning first-year students staying in London for Thanksgiving shared a cafeteria for two days.
This story is developing. More information will be added as it is confirmed.
Update (Oct. 11, 2020, 10:42 p.m.): Additional information was added about residences over Thanksgiving weekend.