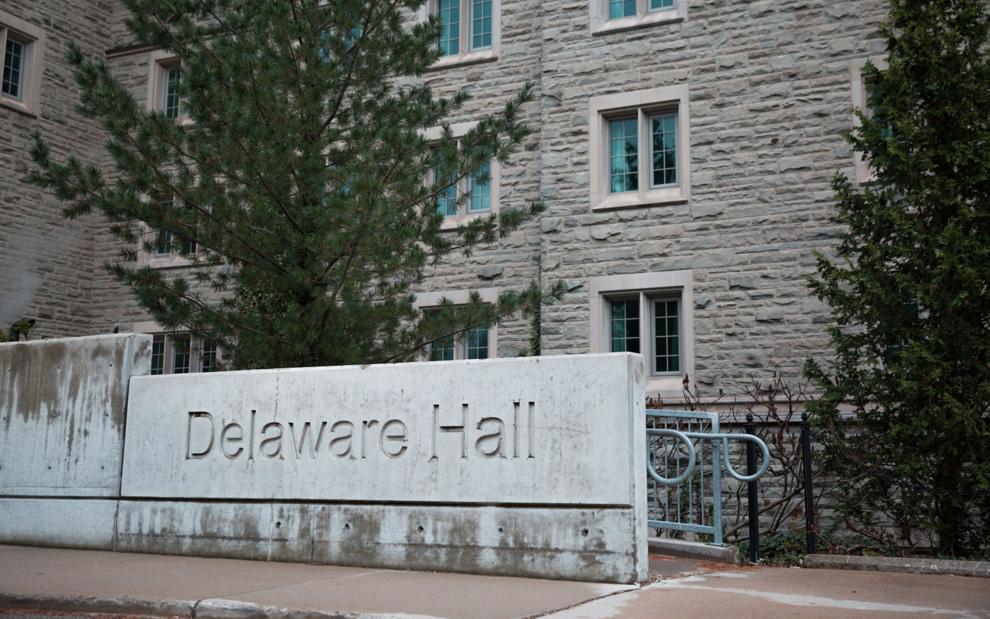 London's health unit declared an outbreak in Delaware Hall after six students tested positive, marking the fifth Western residence outbreak in a week.
All students who tested positive are currently isolating outside of Delaware, a traditional-style residence where students share bathrooms with floormates, and the university is working with the Middlesex-London Health Unit to conduct contact tracing.
Western University sent an email to students Thursday, encouraging first-years to move out of residence early if possible in light of increasing variants of concern in campus outbreaks and the province's move back into lockdown.
The majority of cases linked to Western students are variants according to the health unit, which are up to 60 per cent more likely to hospitalize young people.
Students who move out of residence before April 11 at 1 p.m. will receive a partial refund and are encouraged to quarantine for two weeks once home. Those remaining in residence are asked to limit their close contacts to one other person and wear three-layer masks in all public spaces.
Western is at the centre of eight outbreaks this week, with over 100 students and 13 staff and faculty members testing positive.
As of Thursday, Elgin Hall is dealing with eight positive cases, Saugeen-Maitland Hall has 15 and Medway-Sydenham has five. Ontario Hall remains at 11 cases and an off-campus outbreak involving business students remains at 10.
The health unit also declared an outbreak on March 11 tied with Western's Greek life — 49 students have tested positive and no new cases have been confirmed recently.