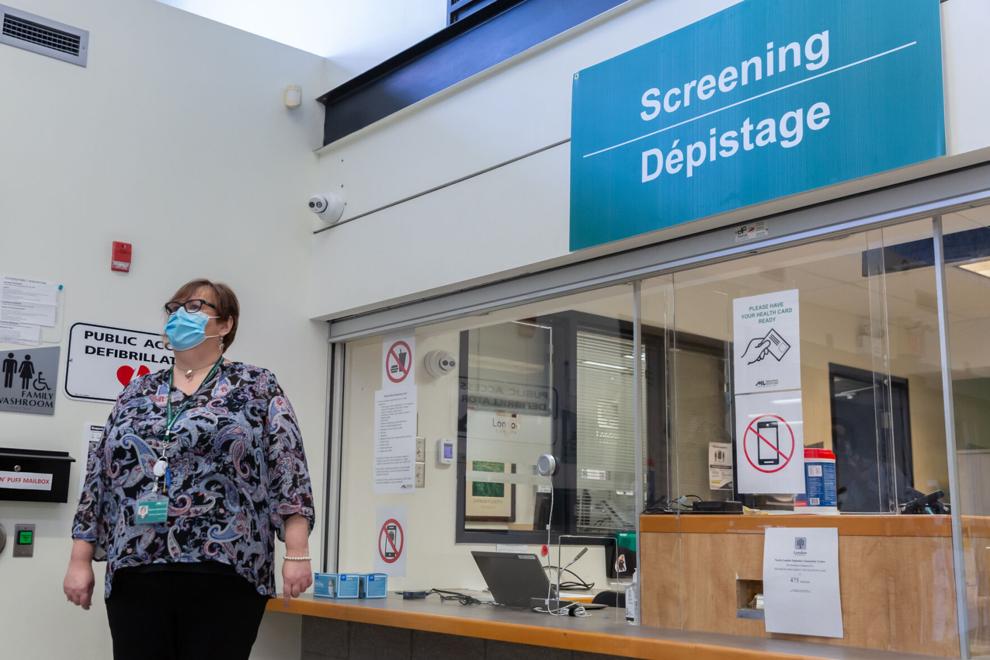 London's health unit is urging community members to get COVID-19 booster doses to protect against the surge of cases in the region as students return to London for the winter semester.
Coronavirus cases in the Middlesex-London region are seeing a steep rise in January. The Middlesex-London Health Unit reported four deaths over the weekend and 260 new cases since Monday, but those numbers are a "significant underrepresentation" of total cases in the region, said Dr. Alex Summers, acting medical officer of health for the MLHU. 
The total number of reported cases currently active in London is 4,280. Ontario is reporting a seven-day average of 17,013 cases in the province, but the majority of Ontario's population cannot be tested due to provincial restrictions that preserve PCR tests for high-risk populations and healthcare workers.
"Our goal right now is to slow the spread of COVID-19 and Omicron as much as possible so that we minimise the stress on our healthcare system," Dr. Summers said. "We can do a lot to slow it and ensure by the time we start to re-open … we have excellent booster coverage amongst the majority of our population." 
Eighty-six per cent of those in the 18 to 24 age group in London are fully vaccinated, and 90.8 per cent have received at least one dose. The MLHU encourages community members to receive their third doses as well, which currently sits at 17.3 per cent for 18 to 24 year olds. 
Western University students can receive booster doses for free at Western's campus vaccine clinic by appointment online.
The Earl Nichols Arena in London also has 7,000 appointments available between now and Feb. 2, according to Dr. Summers. The MLHU mobile team will be expanding its operations next week, and students can make appointments at London's pop-up vaccine clinics as well.  
"Vaccination and the booster dose right now also remains a key tool in our toolbox as we plan for February," Dr. Summers said. 
Western last reported 21 new cases of COVID-19 in the Western community during the week of Dec. 14 to Dec. 20, but has not updated the case tracker since the semester ended. 
Hospitals in the city are also facing two outbreaks, one within the clinical neurosciences unit at University Hospital located on Western's campus and another in the adult psychiatric intensive care unit at Victoria Hospital. Four-hundred and thirty-four staff at the London Health Sciences Centre are on sick leave due to the coronavirus as well — five or fewer of which were infected in the University Hospital outbreak and 20 potentially linked to it. 
The majority of cases associated with both outbreaks are still being investigated. 
Dr. Summers ugred Londoners to minimise their social contacts as much as possible and mask indoors at all times. 
"Gather only indoors for non-essential purposes with whom you live or with a small circle, and keep that circle consistent," he said. "The more we minimise our indoor activities, the more we are able to slow the transmission of this virus." 
The university announced Tuesday that those required to be on campus must wear medical grade ASTM level 3 masks as well. Students can pick up masks at Western's libraries, but are requested to not do so while they remain online. 
Western classes are set to continue online until at least Jan. 31, with the university set to announce whether this period will be extended before the end of the week. 
"January is going to continue being a challenging month [but] I think there is hope and optimism that February … will be better than now," Dr. Summers said.