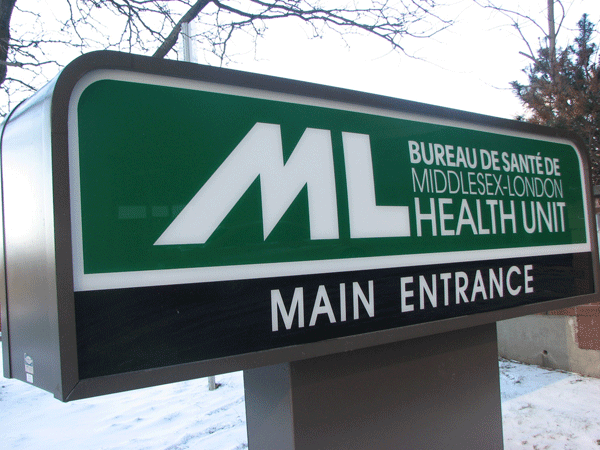 London's health unit said students can travel safely within Ontario this Thanksgiving, but they should try to keep the celebrations outdoors.
The "strong uptake" of vaccination in the university community means students can likely safely travel home this upcoming Thanksgiving weekend, the Middlesex-London Health Unit said in a media briefing Thursday afternoon.
The health unit was concerned last year about students traveling to coronavirus hotspots and returning with COVID-19 infections, posing a risk to the greater London community. This year, hotspot communities have dissolved as most Ontario communities show strong vaccine uptake rates, said Dr. Chris Mackie, chief medical officer of the MLHU.
"The risk of student travel contributing significantly to spread is much lower [this year]," he said.
Dr. Mackie advised students to take extra caution and gather outdoors with their families for Thanksgiving if they can, especially if celebrations involve multiple generations.
Ontario is currently in phase three of the Reopening Ontario Act which caps gathering limits at 25 indoors and 100 outdoors. The MLHU also issued a Section 22 Class Order in September to reinstate those gathering limits and fines for private dwellings as well as bars and nightclubs.
"If you're outdoors and vaccinated, you're very low risk," Dr. Mackie said. "If you can keep the gathering outdoors, particularly when there are multiple generations involved, then that would help keep things even safer."
Dr. Mackie warns the encouragement to travel does not apply to international students seeking to travel abroad for the long weekend which would spike concerns of COVID-19 spread.
International travel advisories from the federal government are still in place, and the Canada-US border remains closed to Canadians. Dr. Mackie emphasized that international travel is not encouraged and students should instead try to travel within Ontario to celebrate.
"We're not nearly as concerned this year [about domestic travel] and certainly would encourage people to see their families this Thanksgiving," Dr. Mackie said.