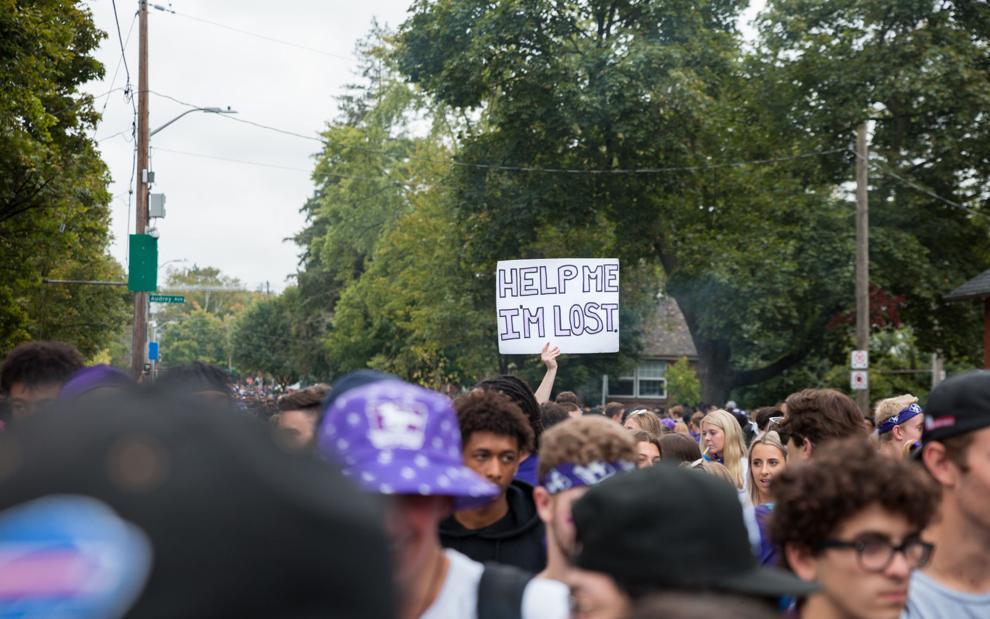 The Middlesex-London Health Unit is upping fines to reinforce current COVID-19 gathering restrictions just four days before Western University's Homecoming celebrations this weekend. 
Anyone caught gathering indoors with more than 25 people or outdoors with more than 100 people could face fines from $750 to $5,000 a day, according to the health unit's Tuesday afternoon release. The order will come into effect Wednesday night. 
"We have been tracking some important risks in the community. We've seen significant numbers of large outdoor gatherings," said Dr. Chris Mackie, medical officer of health at the MLHU.
Western and London city officials have long stood against large Fake Homecoming street parties on Broughdale Avenue, with police once threatening fines of up to $25,000 for party hosts. This year's Homecoming will mark the first since the event's return to its original September date. 
Dr. Mackie said the fines of up to $750 could also be doubled, as someone could be fined under both the Reopening Ontario Act and the Health Promotion and Protection Act, which would result in a minimum bill of $1,500.
While most gatherings are limited to 25 indoors and 100 outdoors, expectations remain in place for university classrooms, funerals, weddings and other events the health unit approves.
"We're not against partying, we're not against drinking, we're not against dancing," said Dr. Mackie. "This is really about doing those things as safely as possible."
Broughdale Avenue drew in 25,000 partiers in 2019 with police issuing 62 tickets and over 2,000 warnings.
Police are also continuing Project LEARN – Liquor Enforcement and Reduction of Noise – to encourage students to celebrate responsibly. Project LEARN sees the London Police Service increase their presence presence in downtown and in neighbourhoods around Western and Fanshawe College for the first few weeks of class.
"As we head toward the final weekend of Project LEARN, we are reminding students that we will be out in the community, ensuring that public health guidelines, as well as criminal, provincial and city by-laws are being adhered to," said police chief Steve Williams in a statement. "The safety of our community is our priority. Where we see actions that threaten that safety, we will intervene."
Project LEARN has resulted in one Reopening Ontario Act charge, 15 provincial offence notices, eight by-law notices and two public intoxication arrests between Sept. 5 and Sept. 19.