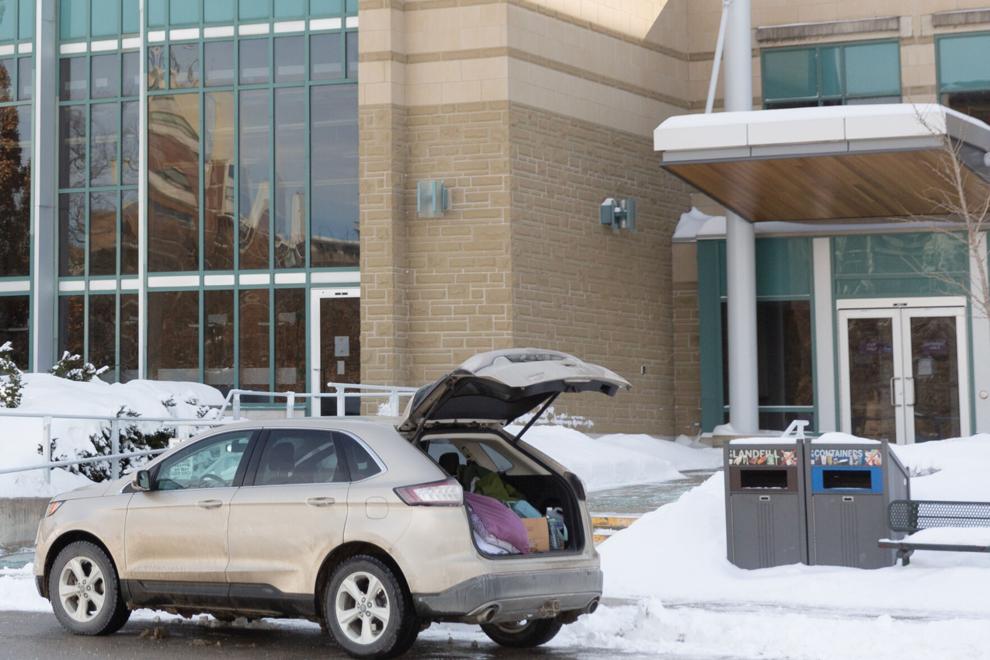 Almost 50 new COVID-19 cases are linked to outbreaks in Western residence buildings this week, according to the health unit.
The 47 new cases leave Western University with 185 total cases currently in its residence buildings, as students head home for the summer.
Eight of Western's nine main campus residences now have active coronavirus outbreaks, after the Middlesex-London Health Unit declared the outbreak in the King's University College King's Commons residence over on Sunday.
"It will take some days for case counts to decline related to people moving to other communities," said Dr. Chris Mackie, chief medical officer of health with the MLHU.
All residence outbreaks have been linked to variants of concerns, with students testing positive for the 501Y mutation, which is found in all of the South African, UK and Brazilian variants.
Saugeen-Maitland Hall still has the largest outbreak with 54 total cases, an increase of 10 from last week. The MLHU is also investigating three "probable" cases linked to the Saugeen outbreak who have not been tested. Saugeen in a traditional-style residence with the highest population of students.
Perth Hall saw the largest increase, with 28 positive cases compared to last week's nine. Medway-Sydenham Hall has 33 cases compared to last week's 28, Elgin Hall has 15 cases up from 10 and Essex Hall has 12 up from eight.
Delaware Hall has 19 confirmed cases, up three from last week's 16 "plus a person under investigation who did not get tested who lives outside of [the MLHU's] area." Ontario Hall has 18 cases, an increase of only one from last week.
Western's Friday outbreak in London Hall was the only one to not see an increase from its initial six cases, however, Western's Student Health Services were not set to go into the residence to run tests until Monday morning. Alumni House is currently the only residence without an active outbreak.
While the rate of spread is slowing in residence buildings, cases are still high among London's student-aged population, and Dr. Mackie said this is a trend the community can expect to continue "for some time."
"We're certainly seeing less [student cases] there than we were a week or two ago and part of that is people moving out of the community. And we believe part of it may be some changes in behaviour related to the outbreaks," said Dr. Mackie. "We're probably diagnosing cases from activity that happened days or weeks ago."
Despite Dr. Mackie's assurances, young people continue to gather off campus. A 21-year old woman was charged for attending a party in a home on Beaufort Street near Western Road and Wharncliffe Road over the weekend.
Almost half of London's cases are in age groups under 29. Even with the high case counts, Dr. Mackie said the city's younger population should not expect earlier access to vaccines "anytime soon."