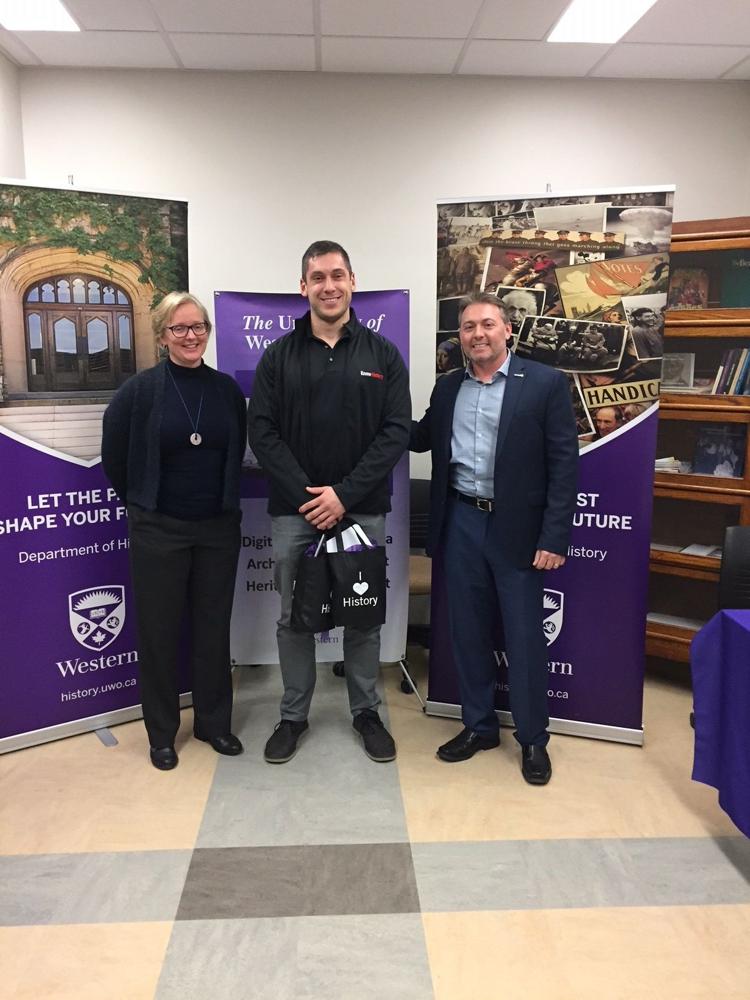 Know History Inc., a historical services firm, announced their annual Know History Scholarship, which includes $20,000 internship.
Announced in late October, the scholarship is available for students in Western's master's in public history program.
Recipients will work for six months as an associate in an Ottawa office alongside other Know History associates. The internship largely entails working on company projects, while a small portion of the job gives interns the freedom to work on special interest projects of their own.
The internship is funded by Know History in order to give public history graduate students practical learning experience which can potentially lead to full-time employment in addition to forming an essential theoretical basis in the classroom. 
"We hope that [students] will tell others about Western as being a great destination to take a program that's both theoretical but also very practical so they can continue their passion in history and have … a well-paying and fulfilling job," said Mike Dove, director and internship coordinator for Western's public history graduate program. "This is fantastic because we can provide our students with a paid internship through the summer, and hopefully, this leads to a job as well with that organization."
According to Dove, the Know History internship has the potential to impact undergraduate students by showing them they can have paid internships as a graduate student in public history. The hope is that this will nudge them to consider carrying their interest over by applying for the master's program because they see a future in the industry.
Western's public history program, established in 1986, is the oldest public history program in Canada and accepts 10 to 15 students per year. It is a one-year program involving eight months of coursework and a summer internship. Students have the opportunity to work with historical research operations all over Canada, with many placements in Ottawa, Calgary and Vancouver.
"For instance, a few years ago, we did one with the Canadian Museum of Immigration of Pier 21 in Halifax and that was on the topic of American immigration to Canada," said Dove. He added the program hopes Western will continue to devote resources to ensure the Faculty of Social Science continues to thrive.
Dove stated the program's goal is to hone different skill sets through annual internships such as Know History and major group projects conducted with community partners.