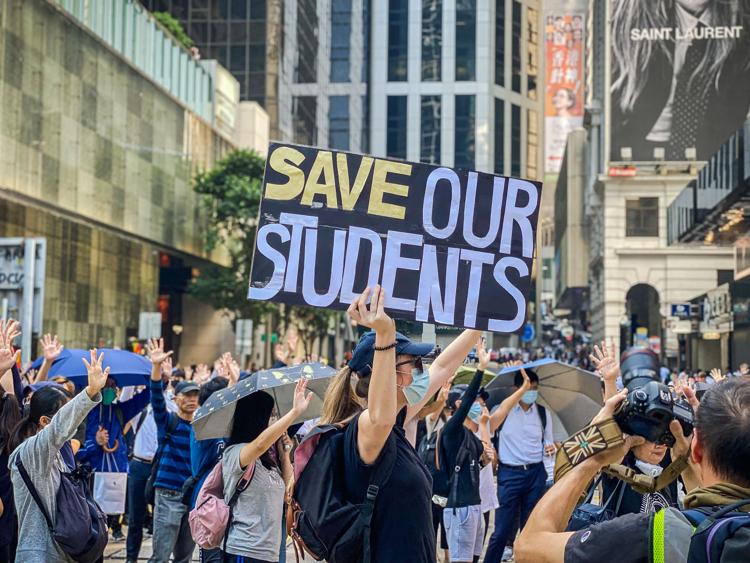 Seven students on exchange in Hong Kong have seen their studies sidelined by protests — though they are all safe — after some campuses in the city have succumbed to dramatic violence between police and protestors.
Jim Weese, Western University's international vice-provost, said exchange programs in Hong Kong have suspended classes for the handful of Western students who were in the semi-autonomous city.
The University of Hong Kong — where six Western students were on exchange, of seven overall — suspended lectures on Thursday.
One student has returned to Canada while another has relocated to China. Five remain in Hong Kong, and some have family there.
No Western students are in harm's way, Weese added, and they are in regular contact with the university.
Students have long been a face of Hong Kong's protest movement, but over the past week, what began as peaceful demonstrations turned violent. Several Canadian universities have tried to recall students from the fray, fearing the international incident could entangle Canadians studying abroad.
Western has offered assistance to students looking to travel home, according to Weese. Universities in Hong Kong are also offering online modules so the students can finish their semesters.
"I'm really pleased with the response of what we've done in a situation that could've been really bad — and our students feel safe, supported and secure," he said.
The students belong to the Faculties of Law and Social Science, plus King's University College and Ivey Business School. Ivey has confirmed one graduate student is currently on exchange in the semi-autonomous city.
Ivey confirmed Hong Kong University of Science and Technology, where Ivey had planned exchanges for next year, has cancelled the programs. Ivey is looking for other hosts.
The majority of Western students studied at the University of Hong Kong, while the graduate student attended the Hong Kong University of Science and Technology. All have become stages for demonstrations in the past weeks.
Ten exchange programs to Hong Kong next year are still offered on Western's International Learning website, with additional offerings at City University of Hong Kong and Hong Kong Baptist University.
Several Canadian universities, including McGill University and the University of British Columbia, have asked their students to return.
The Globe and Mail reported that police threw 400 gasoline bombs at protesters in the Chinese University of Hong Kong on Tuesday.
CUHK cut its semester short after the violence. Western offered exchanges to the school this year, but none went.
The most recent and dangerous clashes were fought at the Hong Kong Polytechnic University, in the heart of the city. No Western students are on exchange there, and Western is not currently offering exchanges there for next year.
Hong Kong since June has been in an increasingly bloody conflict between protesters and police. Demonstrators began marching peacefully through the streets in defiance of a proposed extradition bill that would tighten China's grip on the city-state.
Protests have continued even as the controversial bill was abandoned by the Chinese-appointed city chief, as demonstrations have morphed into what could be an all-out fight for independence from mainland China.
Correction (Nov. 19, 5:18 p.m.): this article has been corrected to reflect that there are seven students on exchange, one of which is a master's student, not that there were seven undergraduates.
Correction: (Nov. 20, 1:09 a.m.): this article has been corrected to reflect that Ivey did not cancel exchanges for next year, but their host school did.