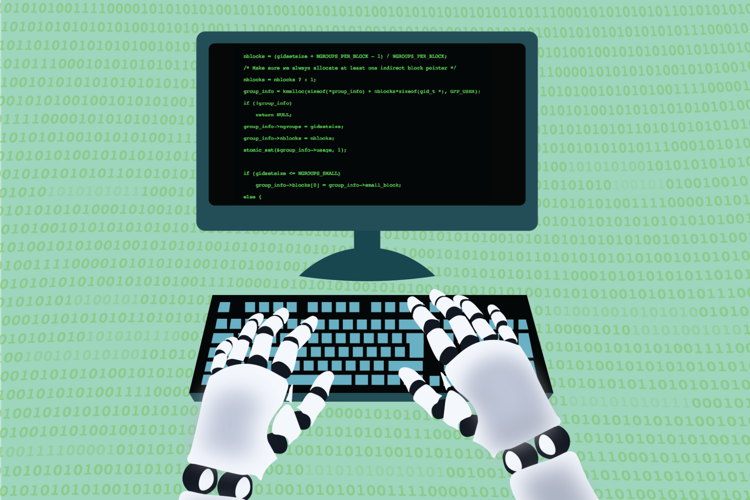 For the past two years, a Western University student has been using a computer program to get into courses before anyone else.
Currently, students wishing to enroll in a full course have to check Student Centre until a spot becomes available. There's no way to be notified if the availability changes. 
Thomas*, inspired by friends who were struggling to get into full courses, created a custom program. The program, written in Python — an open source programming language — uses the Western undergraduate fall/winter academic timetable to continually check a course's availability. Once it becomes available, the program uses Student Centre to automatically enroll the user.
Originally, Thomas used the code to notify friends if desired courses became available, but over time its use expanded.
Thomas has only used the automatic enrolment feature once for a fourth-year computer science course. He said the code's notification feature has been used around five times. 
"In fourth year, there was this one course I really wanted to take. I got the last section for registration, and the course only had 12 spots," Thomas said. "So before I even got to register, it was already full."
Student Centre does have a measure in place to prevent this kind of script in the form of a CAPTCHA. A CAPTCHA, or "Completely Automated Public Turing test to tell Computers and Humans Apart," is designed to prevent this type of program from accessing websites. They are commonly seen as strange, distorted words that the user must type out before signing up for an online account. 
However, Thomas said he had little difficulty bypassing it.
Glen Tigert, Western registrar, noted that a number of years ago, another student made a similar attempt at using an automated computer program to register for courses. The university then implemented CAPTCHAs to prevent this from happening. 
The act of circumventing the CAPTCHA violates university policy, which states that attempting to evade security systems on any computing resource is unauthorized. 
"Our initial approach would be to contact these students and explain why what they have done is unfair and to encourage them not to use this tool," Tigert said.
"I do not think the lack of wait lists is the sole factor in play," Tigert said. "Though wait lists — and how we deploy wait lists in the future could help this situation — wait lists might create other challenges for students that we have not anticipated yet. No system is perfect."
As Thomas puts it, "If there was a wait-list, I wouldn't have to do any of this."
According to Thomas, students can easily program their own version of his script. 
"I'm not some genius hacker. I'm not even in computer science. I was surprised how easily I could do this. It was a lot of fun, and I learned a lot."
*This name has been changed to protect the individual's privacy.