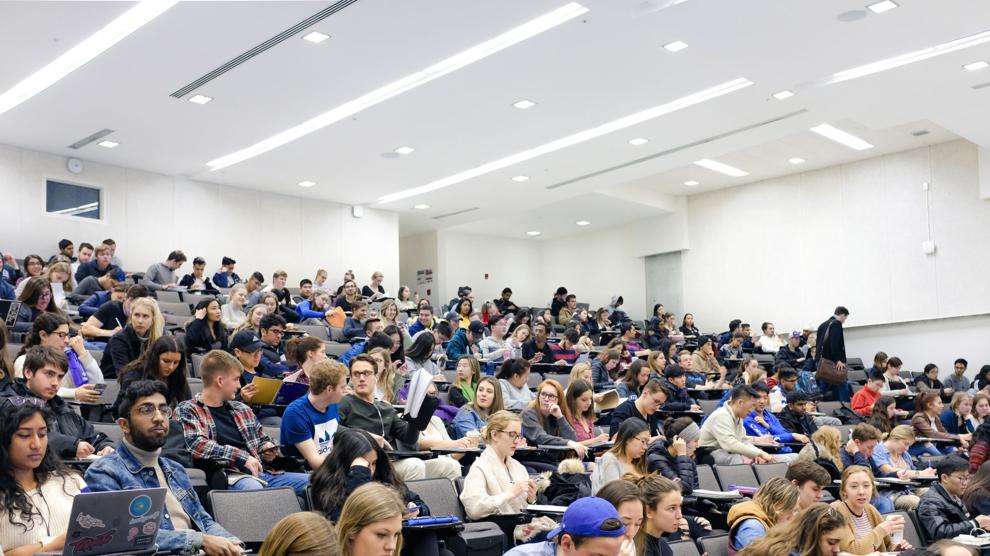 With all the buzz around students using ChatGPT to get their assignments done or help write exams, several faculty members have started planning for how they will adapt their courses to life with the AI tool.  
ChatGPT is an artificial intelligence chatbot developed by OpenAI that is able to write simple essays, solve complicated equations and find errors in code immediately after a prompt is inputted. 
Since the natural language model launched in November 2022, there is no academic policy prohibiting students from using the service. Western University professors have expressed concerns that the use of ChatGPT falls in line with academic dishonesty, but have found different ways to mitigate the challenges that come with it.  
Western president Alan Shepard told the Gazette in an interview that he expects the software will ultimately change how professors assign work in courses where writing is the main assessment format.
Faculty of Information and Media Studies professor Thomas Streeter said he recently amended his syllabus to include that the use of ChatGPT for assignments would be considered a violation of academic integrity. Streeter said he has included a clause in his syllabus that reads he "reserves the right to use tools that can identify [ChatGPT]."
"I'm worried about it getting in the way of students' learning, I'm less worried about students cheating," said Streeter.
He also plans to keep exams hand-written and in-person for the same reasons.
Similar to Streeter's views, Alyssa MacLean, an assistant professor in the department of English and writing studies, believes students using the service are doing so "out of an act of desperation."
MacLean is on a ChatGPT working group for the English department which provides their faculty with tools they could consider using and suggestions for best practices related to the use of ChatGPT — including if they wanted to use, ban or restrict ChatGPT in their classes. 
"There's a lot of faculty who feel like this is a tool that is overall not a great development pedagogically for our field," said MacLean. "Our faculty wants to find ways to ensure that the work students are submitting is actually a product of their own thoughts."
MacLean plans on re-thinking assignments to include more "in-between" steps such as an annotated bibliography, essay proposal and more in-class assignments over the take-home strategy to "ensure trust in the system." 
While she has been vocal about her stance on ChatGPT, MacLean said she will be more explicit about policies regarding penalizing students next school year since she explained it's difficult to change syllabi after the semester begins.
While some professors plan to alter their course syllabi, others see no reason to do so and plan to use ChatGPT to their advantage. 
Zheger Hassan, an assistant political science professor at Huron University College, said he has concerns about the chatbot encouraging academic dishonesty, but he wants students to understand how to effectively use ChatGPT — especially in research. 
"I want to maybe get students to use [ChatGPT] for an assignment to show them the benefits of it but also the drawbacks and issues that come with using such a platform," Hassan said. "This way, [students] can learn about how they can use [ChatGPT] to assist them in doing their work rather than relying completely on it." 
Like Hassan, Ting Li, an assistant professor in the Information Systems group at the Ivey Business School, said she has concerns about trustworthiness, but will "also look towards the positive side" of using ChatGPT.
"It makes no sense to ban students from using ChatGPT … it saves time discussing basic concepts and directly talking about things that are creative," Li explained. 
Li also said professors "know what ChatGPT can offer," so students who plan on using the system should not blatantly plagiarize, but instead use it as a tool to learn more effectively. She plans to amend her syllabus in the long-run to explicitly state the ways students can use ChatGPT, but will not be doing so for the next school year. 
Looking toward the future of academia, Li said she foresees major changes because of this new wave of AI. 
"I may be biased, but yes. This is just the beginning," she said.