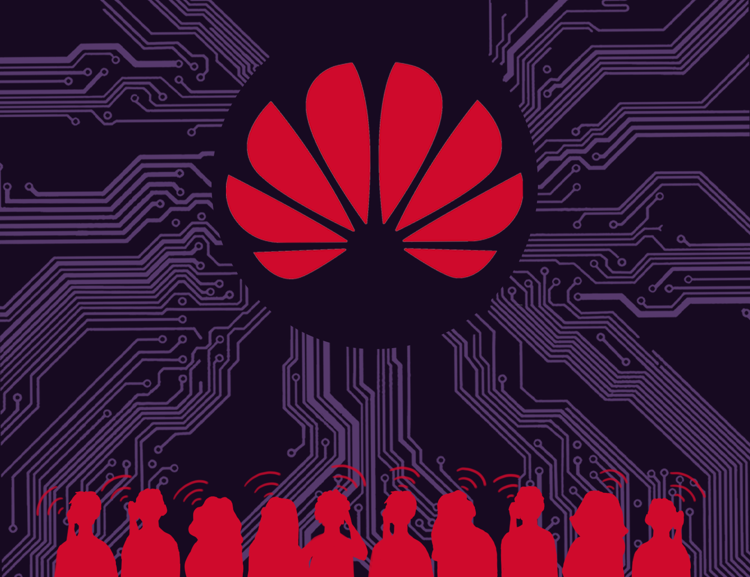 Huawei, a cryptic Chinese company firewalled by the US government, funded a Western researcher in 2017 for a telecommunications research project.
The partnership is described in a trove of messages between research managers within Western University over the last year, obtained by the Gazette through a public records request.
The emails state that the $60,000 award is the only funding Western has received from Huawei in the past five years. The name of the researcher, or researchers, and any intellectual property created by the project are redacted.
The funding supported research into telecommunications equipment, the sort of technology that has made Huawei an industry giant. The company's work in the area has effectively won them the global race for 5G wireless tech, making them the corporation most likely to actually carry the mass of sensitive internet traffic people flow through service providers, like Bell or AT&T.
Huawei has often used patents from Canadian research to leverage its hold on the 5G market. In response to questions about any intellectual property produced by the project, Western said they do not disclose research information unless it is subject to the Privacy Act.
"Information related to all research is confidential and we as a university take every necessary step to ensure the security of these records," said Keith Marnoch, Western's director of media relations.
The documents, while heavily redacted, form the most complete picture of Western's relation to a company that top spy agencies have labelled a security threat — claiming university research for the company only adds to its reach as a surveillance arm of the Chinese government.
New details about the project, which was first reported last year, come from an email sent by a senior research official to provost Andrew Hrymak.
In December 2018, the official sent the provost an executive summary of all relationships between Western and universities and research institutions in China — totalling to 21 agreements with 19 institutions in China, as of Dec. 13 that year.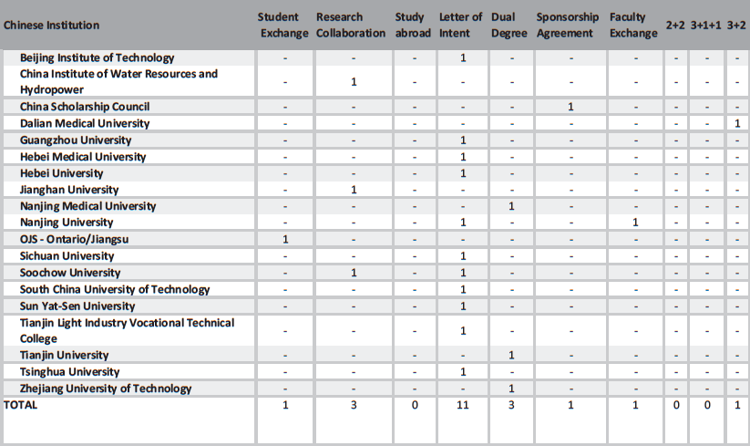 In the summary, the researcher's project with Huawei Canada is titled "Situation Aware and Adaptive Physical Layer Designs for Highly Efficient Wi-Fi (HEW) in IoT Communications."
The summary continues that the researcher won the funding by applying to a public grant competition, the Huawei Innovation Research Program — netting them $60,000 on a contract running from March 2017 to February 2018.
Details about any intellectual property like patents or papers produced by the research, and any terms of its use, are redacted. An investigation by the Globe and Mail found Huawei historically awarded itself sole rights to patents produced by research done by Canadian researchers, subsidized by Canadian public grants and aided by tax rebates.
Huawei later said it would keep intellectual property open to Canada, as it came under greater scrutiny by the public — though this shift came after Western's project with the company finished.
Emails from a year later, in November 2019, sketch the fullest picture of any ties between Western and Huawei. Sarah Prichard — the chief research official at Western — wrote in an internal document that the $60,000 was the only funding Western had received from the company in the previous five years, and that Western had no current relationship with Huawei.
So little money flowing to Western from the infamous tech giant makes their relationship minor compared to other universities in Canada: Huawei was pumped over $50 million into the country's labs since bringing over its business a decade ago.
Despite its brief run-in with Huawei, Western faces the same uncertainty over future research with the company as its peers. While Huawei has been barred or accepted by other governments, its place in Canada is unclear.
The Huawei grey area
Huawei is the world's largest manufacturer of the wires and tubes that form the Internet, called telecommunications equipment, that carry data from service providers like Telus or Rogers. With Huawei winning the race for the new fastest wireless tech, called 5G, governments that would normally be eager about bringing 5G to their country are worried, as they would be trusting Huawei to carry its country's data.
Universities have entered the fray by creating the technology Huawei is using to achieve 5G. Opponents of Huawei claim this research is aiding an active national security threat.
With Huawei funding the universities' research, the company has historically taken sole rights over the patents to use in their business, even though Canada has courted Huawei's efforts with offering-up tax breaks and grants.
The US government, Huawei's greatest critic, has made research funding between Huawei and US universities a rarity after labelling them a national security risk and banning them from the country's forthcoming 5G network.
Prime minister Justin Trudeau has yet to announce whether Huawei will be allowed to lay Canada's 5G infrastructure. The only word universities have received is from the Canadian Security Intelligence Service, Canada's spy agency.
The Globe reported that a major group of universities, which includes Western, had an "information session" with the spy agency that did not "provide specific direction to universities, but shared [CSIS'] concerns about Huawei's development."
Western's president, Alan Shepard, said in January in an interview with the Gazette that Western would handle any issues of research with Huawei or similar companies with protocols it already has in place.
"We look for direction from the federal government as to who we can and cannot engage with in research," he said. "As long as companies like Huawei are in Canada doing business legally … we have to assume that it's still fine to do business with them."
He said the CSIS meeting had been described to him, but that he had not heard anything ill of the company from researchers either at Concordia or Western.
Western has a department tasked with the logistics of managing its research called Research Western. Shepard said a case involving Huawei may be escalated up to him if it could pose a reputational risk to Western, which would be abnormal.
As the front line for research issues, Research Western responded to a prospective collaboration between Huawei and a researcher on campus in October, shedding light on the institutional process Shepard described.
Officials were forwarded a note on Oct. 10 that someone, whose name is redacted, had been approached by Huawei.
"I have been approached by a previous collaborator from Huawei Canada for a future research project," the researcher wrote. "I'm wondering if you could confirm is there is any constraint for Western researchers at this time to collaborate with the company. My understanding is [redacted text]."
A second mention two weeks later of Huawei approaching a researcher — likely in reference to the same instance, though both names are redacted — was brought to Research Western's director of contracts and agreements, who then forwarded the issue to Western's legal counsel.