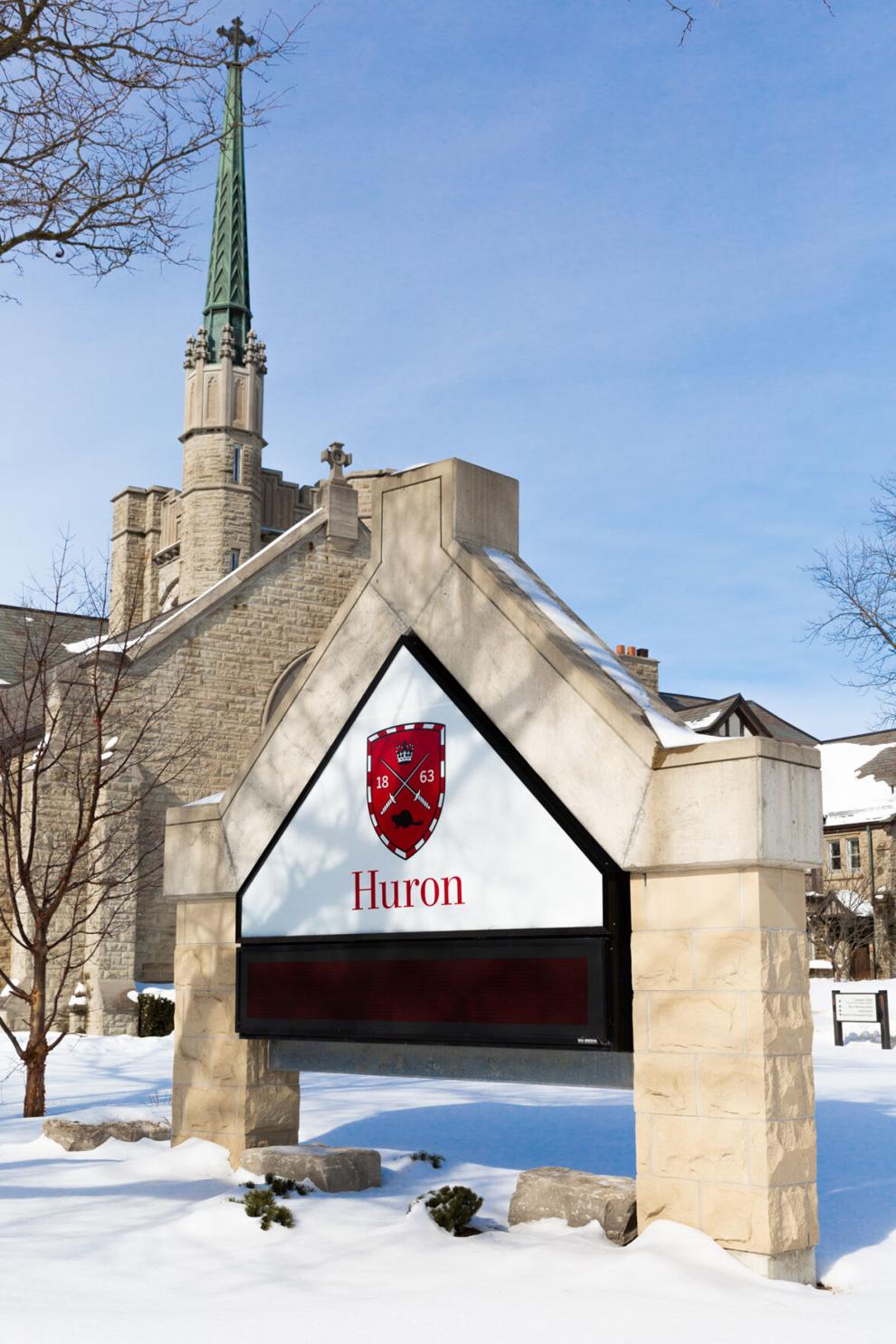 Huron overhauled its primary governing body Saturday, just weeks after the affiliate announced plans to secede from Western. 
Huron University College's new Board of Governors replaced the Huron Corporation executive board over the weekend. The board will be Huron's main decision-making body and will be responsible for deciding whether Huron will move forward with plans to establish its own Senate and split its academics from main campus, effectively ending the institutions' 140-year affiliation agreement. 
The provincial government officially passed the Huron University College Act in December 2020, allowing the affiliate to reform its governance structure. 
"Huron was an outlier in Canada in not having a Board of Governors," the university college said in a statement. "The revision to the Act brought our structure into line with modern university governance models across Canada."
Similar to Western University's BOG, Huron's new governing body mostly consists of "prominent business and community leaders" and Huron alumni. Members include the president and chief executive officer of Scotiabank, the founder of GoodLife Fitness and the president and CEO of Sobeys. 
Most board members were elected by Huron's outgoing executive corporation. 
The now-defunct Huron Corporation largely consisted of alumni and community members but also included many leaders from the Canadian Anglican Church. The only members serving on both the former and current governing bodies are Huron's president, faculty representatives, the Huron University College Students' Council president and the Huron Diocese's Bishop. 
"I definitely want to make sure the board understands the community that they are working to make decisions on behalf of," said HUCSC president Ziyana Kotadia.  
Kotadia said the decision to establish the board stemmed from Huron's senior administration and wasn't something the student council played a role in advocating for. 
The Board of Governors is not expected to vote on whether to leave Western for another few months, as the university continues consultations with students. 
"It is important that these rounds of consultation be substantial and not performative rounds of consultation," said Kotadia. "It is important that all decisions made at Huron are made with student input."