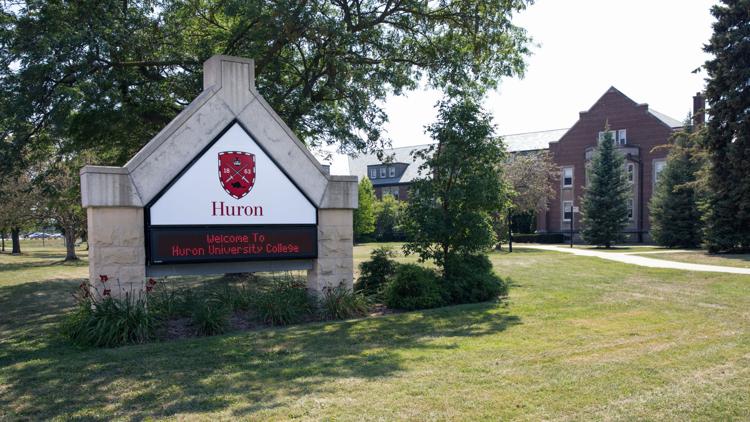 Next year, Huron University College student refugees will receive more support in two forms: increased funding for one student and up to five new full-tuition scholarships. 
Currently, all Huron students contribute to a Student Refugee Program fund. Huron students voted to increase the SRP fee from $15 to $20 per person to support student refugees' access to post-secondary education. 
Effective next school year, this will increase the Student Refugee Program fund by 33 per cent.
"That's what the students voted for — to open the door for many more students to study in Canada and get a liberal arts education," said Jonathan Munn, director of marketing and communications at Huron. "The Huron University College Students' Council really pushed for this change."
With this change, Huron grants more funds toward its student refugee program than most other Canadian schools, according to Munn.
Waseem Kazzah, president of the World University Service of Canada local committee at Huron, credits Huron's student council and administration for their support.
"I think it's the least we can do to help people who are in need. We as students have the highest obligation to support our fellow students around the globe by affirming their right to education," Kazzah said. 
Huron also announced that up to five student refugees who have already relocated to Canada will receive a full-tuition scholarship when they register. These scholarships will be made accessible to student refugees in the London area.
Munn explains that Huron challenges students to be leaders with heart: to stress social responsibility, to serve the community and to serve social justice.
"Huron creates a university experience unlike any other that prioritizes ethical leadership and community engagement as much as the pursuit of academic achievement," Munn said.
Huron has yet to advertise these scholarships and is currently exploring different avenues to promote the scholarships to the London area. 
"I am so proud to be part of a university where their students have ethical leadership and social responsibility at the top of their mind," Munn said.