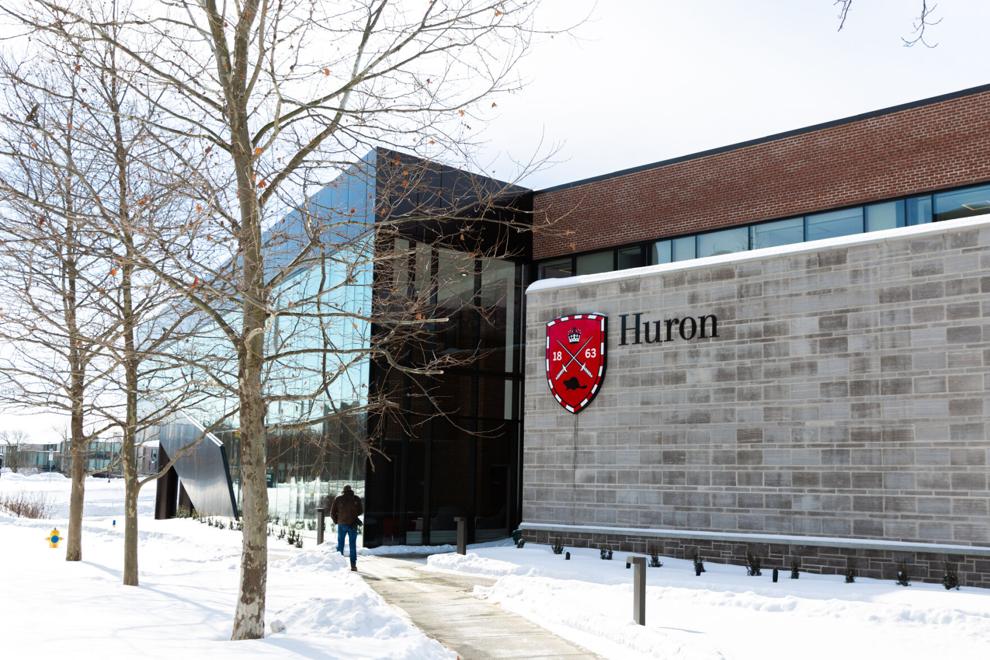 After a quiet year on campus, Huron has plans to run completely in-person classes for the fall 2021 semester and fully reopen residence.
Huron University College operated completely online this past academic year, with residence entirely shut down and no in-person classes — unlike Western University and the other affiliates, which ran limited in-person classes and opened their residences with limited capacity.
"Our intention right now is to be back in person," Huron president Barry Craig said.
"I think a combination of good news on the vaccine front that's just come in the last week or so from the government, increased immunization, immunity from people who have had it, and some safe social distancing measures we can put in place … I think we will be [in person for the fall]."
The Ontario government projects phase three of their vaccination program — where vaccines are readily available for anyone who wants one — will be in full-swing by August. This aligns with the beginning of fall semester, making it possible for students and staff to get vaccinated.
But, the government has not said how many doses Ontario is expected to receive by August, as there's uncertainty surrounding Canada's vaccine supply — and many universities are left hedging their bets planning next fall.
Huron's residences are also set to reopen, with hopes to fill the buildings close to capacity, while still maintaining safety. According to Craig, Huron is looking to host fewer students in double rooms and implement other social distancing practices.
Since Huron residences — typically able to accommodate about 300 students — have always operated on a first-come first-serve basis and do not guarantee residence for first-years, Huron will not be looking to provide additional accommodations for students if residence has fewer beds available next year.
Students will be made aware of the reduced capacity. In a normal year, students unable to get a spot in Huron residence will typically live in apartments or in other affiliate residence buildings. 
Huron's plans for the fall semester will not be affected by renegotiations of Huron's affiliation with Western, according to Craig.
Despite his optimism for returning to campus, Craig emphasized the plans are still subject to change.
"Some surprise curveball might get thrown our way by [coronavirus] between now and then. But, we are planning to be in person."