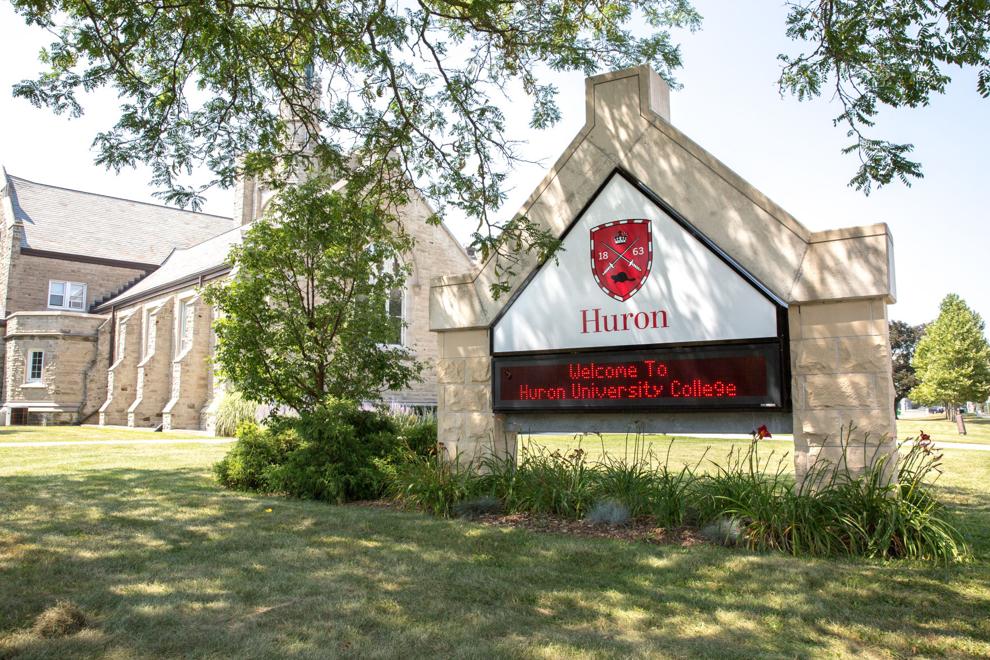 Huron University College plans to become an independent academic institution, moving away from its centuries-long relationship with Western.
If Huron's Board of Governors approves the decision, Huron would grant its own degrees separate from Western University and govern itself through its own Senate. The separation would come into effect in 2022-23, making the class of 2026 the first to receive Huron degrees.
"Western and Huron have very distinct missions and I believe that Huron can best fulfill its mission if it has control over its curriculum and academic life," a statement from Huron's president Barry Craig reads.
All students at Western's affiliate colleges, including Huron, currently receive Western degrees upon graduation. Huron notes all "students who were recruited under the assumption that Huron's affiliation agreement with Western would remain unchanged … will still receive Western degrees," including the incoming class of 2025.
Huron hopes to negotiate the transition so its students can still access Western's resources — such as health services, libraries and the Western Student Recreation Centre — though the agreement is yet to be negotiated with Western.
"We value our relationship with Western, as well as our partnership with Brescia [University College] and Kings [University College]," said Craig. "We want to preserve all that is good in those affiliations."
The college will undertake "extensive" consultation with faculty, staff and students in the coming weeks before their Board of Governors votes on whether to go forward with separating from Western.
Huron then must apply to the province for the "authority to grant degrees," — a process the college says will take four to six months.
The decision would grant Huron long-awaited autonomy while bettering relationships, according to Jonathan Munn, Huron's director of marketing and communications in an email to the Gazette.
"We believe that this move for Huron will enhance the student experience, respond to an increasingly competitive environment for students, and will position us for the future while still maintaining the best of our relationship with Western."
Munn also said this change will only affect new students, and emphasized Huron was still in consultations.
Huron was founded in 1863 and has been affiliated with Western since the university started in 1878 — the new arrangement would permanently shift the institutions' nearly 150 year relationship.
"I believe we have an opportunity to make Huron an even stronger institution by taking this direction," said Craig.
Western is expected to comment on the announcement shortly.
This story is developing, more information will be added to this article as it is confirmed.