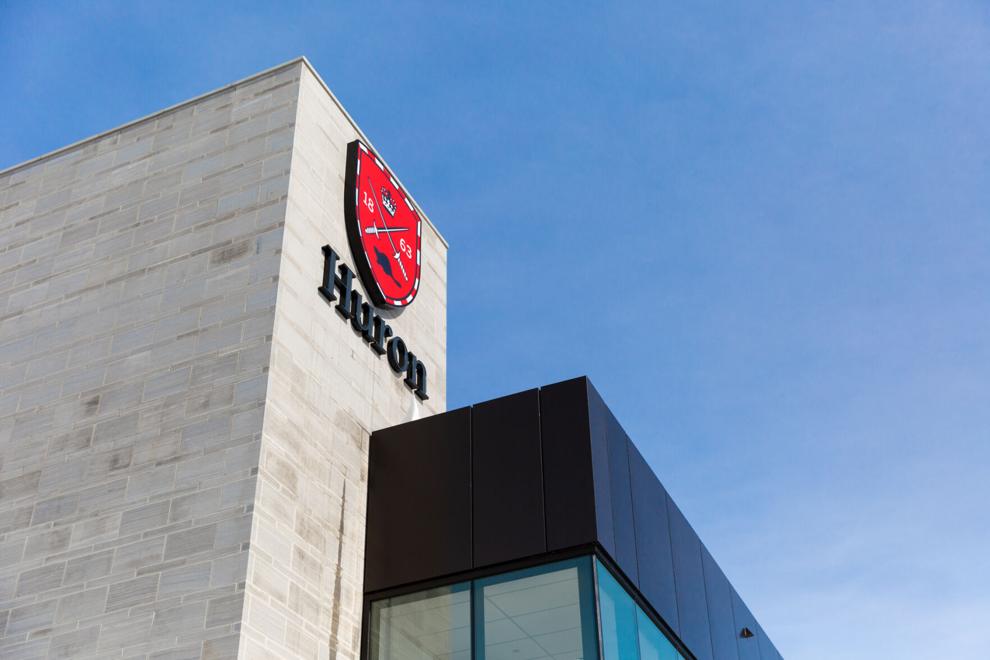 Huron's president said the college plans to remain a Western University affiliate while separating its academics and handing out its own degrees, beginning with the class of 2026.
If the Huron University College community and their Board of Governors, as well as Western administrators, approve the proposal, Huron would ask Western for full control over its academic standards within its own Senate — meaning the college would award degrees under their own name instead of Western's.
Western's affiliates currently go through main campus for any changes to academic policy and courses but each has their own governing body to oversee the school's administration and strategic planning.
"I think most of the elements of affiliation, insurance services, cross flow, students being able to take courses in different campuses, all of those are great for students," said Huron president Barry Craig. "I'd like to see them continue."
While Craig hopes to maintain an official affiliate agreement with Western, the college's move distances itself from Western's campus — especially compared to Brescia University College and Kings University College which will continue to award Western degrees.
Huron renegotiates their affiliate agreement with Western every five years. The last update was less than three years ago, at the end of the 2018-19 term.
The liberal arts college said in their Thursday press release that it is "very clear governments across the country do not highly value the kind of education we offer here at Huron. As a result, universities, across the country, who are servants of either government or industry, or both, have invested in areas that offer a more direct financial return for their investment."
Craig hopes that the new academic model will attract students looking for an intimate arts or social science education.
"You don't have to come here if you don't like this plan, you can go somewhere else," said Craig. "We're all freely able to enrol where we want."
Huron does not plan to pass on any of the costs of separating from Western to students, as Craig points to recent fee increases mandated by Western rather than the affiliate.
"Under the current affiliation agreement Western controls the minimum International student tuition figure. So, last year, when Western raised International tuition by eight per cent, Huron was required to do the same," wrote Craig in an email to Huron students Friday.
Craig said many students are surprised, as this decision was unexpected for many outside of the administration and students were not asking for this change.
"If I could be frank, they're probably surprised. For most students, I don't think it's top of mind, or at all."
Western president Alan Shepard heard about Huron's decision shortly before it was made public, as Craig says communication between the schools remains a priority.
"This news is fresh in the Huron community. There are many implications to consider, and we will do so in conversation with Huron over the coming weeks and months," Shepard wrote in a statement to the Gazette.
Shepard, Cheryl Jensen and David Malloy, the principals of Brescia and Kings' respectively, also released a statement committing to their affiliate relationship.
"We will continue to nurture these important partnerships into the future," the statement said. "We are joined in our mission to provide students with a world-class learning environment … in a community made special by our collaborative relationship."
Huron students currently pay Western ancillary fees for access to main campus services such as the Western Student Recreation Centre and libraries. Craig will push for this arrangement to continue under the new agreement and to allow Huron students to take classes on Western's campus and vice versa.
Craig stressed this decision will not affect current students expecting to receive a Western degree. He hopes the class of 2026 will be the first to experience these changes.
But, if Huron goes ahead with the current plan to separate academics from Western, its student council will likely lose its seat on Western's University Students' Council, forcing the Huron University College Student Council to become an independent union — though this could change with discussions between the student groups.
The executives of both councils "are currently discussing the impact that this may have on campus representation, ancillary fees and student services," according to the USC.
"We are committed to working in the best interests of our students and amplifying student voices throughout the consultation process with Huron," said HUCSC president Ziyana Kotadia, the USC also echoed that both unions hope to maintain a close relationship going forward.
Huron will begin community consultations Monday and expects to bring the issue to their Board of Governors within the next few months — a process Craig hopes to make as inclusive as possible.
"We're going around every academic department, talking to all the faculty, so every single professor will be able to weigh in on this. So basically, all the students, all professors, all non-academic staff and alumni, all will have the opportunity to comment."
With files from Hope Mahood, Coordinating Editor.