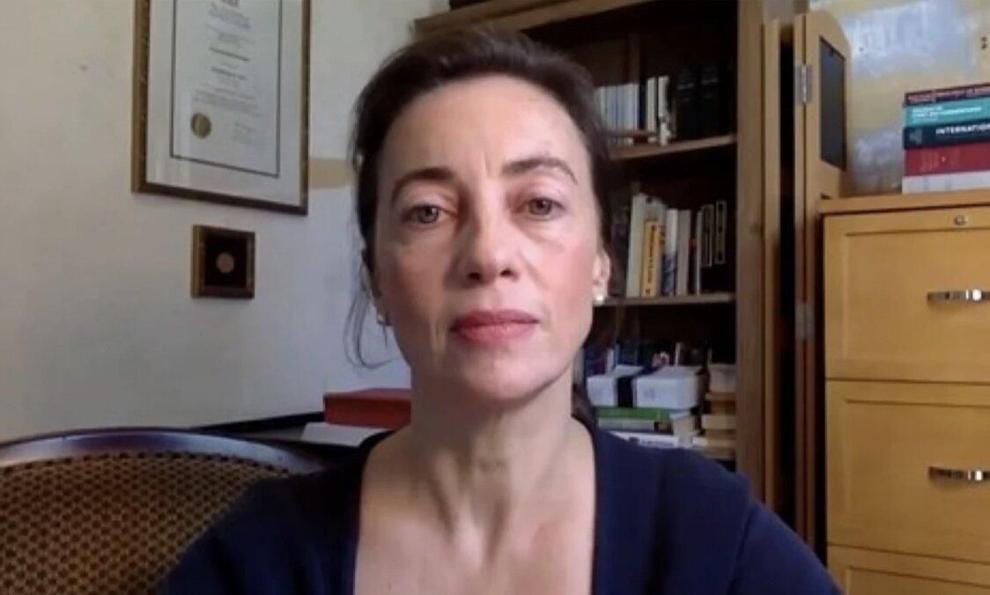 Julie Ponesse, an ethics professor at Huron, appeared in a video on Wednesday, claiming she faced dismissal due to a refusal to obtain the COVID-19 vaccine.
"My employer has just mandated that I must get a vaccine for COVID-19 … I am facing imminent dismissal after 20 years on the job," she claims in the video.
Huron University College, Western University and other affiliates have adopted a mandatory vaccine policy. All faculty, staff and students were required to submit proof of vaccination or exemption prior to Sept. 7, 2021. 
Those awaiting a second dose or exemption request approval must provide proof of twice-weekly negative antigen tests to be allowed on campus.
While the video ends in a black screen with a statement that "Dr. Ponesse was dismissed from her position on September 7, 2021," Huron denies this claim.  
"While I can't comment on individual HR matters, I can confirm to you that at this time, no one at Huron has been dismissed as a result of this policy," said a spokesperson for Huron.
Though it is unclear whether Ponesse maintains her position at Huron, the policy states that she may not be allowed on campus. 
"I don't work in a high risk environment. I'm not a doctor in an emergency room. I'm a teacher. I'm a university professor," says Ponesse in the video.
Both Western and the Middlesex London Health Unit expressed concern this week due to large gatherings near campus with the risk of "tremendous spread" and a potential end to in-person classes.
Ponesse's video was uploaded to an Instagram account titled Canadian Covid Care Alliance. The account features messaging which discourages individuals from seeking the coronavirus vaccination.
In the video, Ponesse raises doubts about the efficacy of the COVID-19 vaccine, saying "there are questions about how well they work." Data from the Public Health Agency of Canada indicates that less than one per cent of those fully vaccinated have contracted COVID-19.
Ponesse spoke at a London rally for the People's Party of Canada on Wednesday, which have repeatedly campaigned against vaccine mandates. She had also previously appeared on a show hosted by the party's leader Maxime Bernier, where she called the emergency authorization and any potential enforcement of the vaccine "illegal and unconstitutional."  
Occupational health and safety legislation in Canada dictates that workers must be protected from health and safety risks. So, private entities such as Western and its affiliates may enforce a vaccination policy while providing exemptions for medical or religious reasons.
Ponesse did not respond to a request for comment.