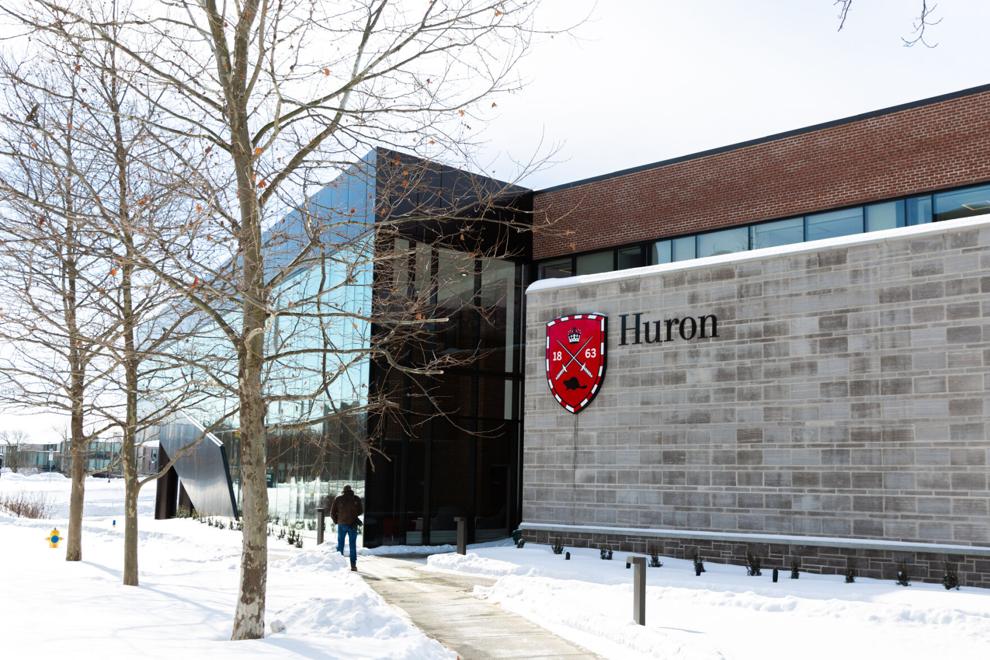 Huron University College's plan to move away from its affiliation with Western is contentious among its study body.
The Huron University Students' Council first spread news of the affiliate's intention to seek autonomy from Western University. The HUCSC created a frequently asked questions page on its website to inform students of the administration's decision and continued gathering information from a town hall with Huron's administration on Feb. 22.
While the HUCSC has not taken any particular stance on the move, according to HUCSC president Ziyana Kotadia, the council's priorities are to make sure students are consulted as the process unfolds and have continued access to resources on Western's campus, like libraries and the University Students' Council health and dental plan.
Since the town hall on Feb. 22, Huron's administration lengthened the timeframe to consult Huron students before their Board of Governors votes on whether to start the formal process to secede in June.
"Right now, the priority is making sure students have enough time to learn about what this might mean for them and making sure that their voices are being taken into account as decisions are being made," said Kotadia.
The council received lots of feedback from Huron students — some excited and others concerned. But, the overwhelming feeling seems to be confusion from students-at-large.
"This wasn't something that students were asking for, and there hadn't been an indication to HUCSC before the day it was internally announced … this was something senior leadership at Huron was working towards," Kotadia said. 
"More than anything else, the response from the student body has been surprised, and with that of course comes questions and comes concerns."
According to Michael Antoszek, a third-year BMOS student at Huron, students have concerns about the value of their degree diminishing after Western's name is stripped.
"So far, the reaction has mostly been negative," he told the Gazette. "What made me choose Huron was the smaller class sizes and the Western degree — if there was no Western degree, I wouldn't have picked Huron."
All students currently enrolled at Huron will still receive Western degrees; the shift is anticipated for the class of 2027.
Kotadia said it is up to her successor to decide whether the incoming HUCSC needs to take a clear stance on the move to disaffiliate. Matthew Chasmar, HUCSC's incoming president, said his team is working to ensure students' voices are heard before the board meets next.
"I ran my campaign for president before this news broke," he said. "I think there are ideas that I originally intended to make priorities that may be less feasible to pursue right now."
Chasmar added he believes the fundamental role of the HUCSC president — to serve and advocate for Huron students — will not change.
"I do think that one of the most prevailing feelings among the student body has been that willingness to learn more about this," Chasmar said. "People want more information about it and it's important that we facilitate that at HUCSC."
As president, Chasmar wants to maintain the HUCSC's long-standing relationships with the USC at Western and other affiliates, regardless of how negotiations unfold.
The HUCSC will likely also lose its affiliation with the USC if Huron negotiates a split from Western altogether.
"We've all worked together closely in the past and doing so we've been able to do really great things," he said. "These are absolutely relationships that we are committed to maintaining closely."
Update (March 4, 2021, 3:00 p.m.): This article was updated to reflect the incoming students' council president is looking to hear student voices before the Board of Governors next meets.