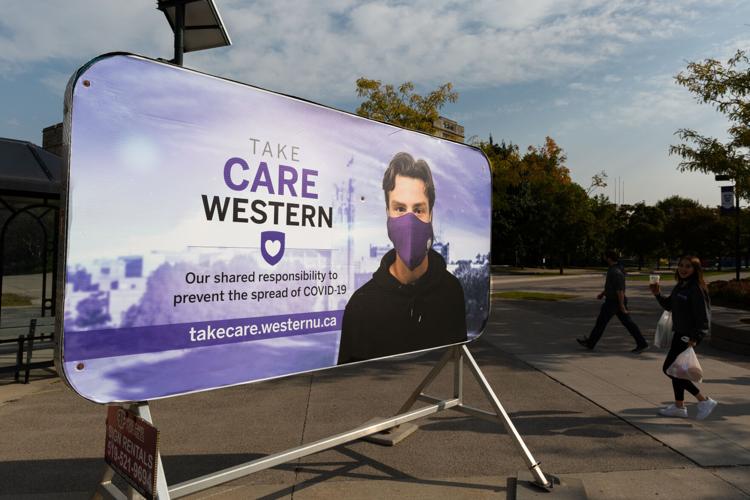 All courses will run online for the first two weeks of the winter semester, though some will likely return in-person after the provincial lockdown lifts on Jan. 25.
Western University made the announcement Tuesday, following Premier Doug Ford's Monday decision to shut down southern Ontario for at least 28 days after Boxing Day, closing all non-essential businesses and limiting social contacts to people in the same household.
Second semester courses start online Jan. 11, as previously planned, and most in-person clinical placements for nursing and medical students will go uninterrupted. A smattering of other courses with fewer than 10 students will be able to continue in-person from the start of the semester.
Queen's Park may also extend the lockdown for certain regions past the planned 28 days, as the province sees recording-breaking daily coronavirus case counts.
"It is our intention to resume in-person instruction in those courses already designated as in-person on January 25, 2021. We may need to adjust that date again, depending on the outcome of the shutdown," said Western's press release.
Western will welcome frosh back into residence as of Jan. 16, the weekend after classes begin, and are asking residents to book a move-in date and time in advance.
The university said they will "consider requests for an earlier return date" to residence. Returning frosh will not be able to eat in the cafeteria, as all eating spaces on-campus and in residence will be closed.
Any university-organized indoor events are cancelled to comply with distancing measures, both on and off campus. Few in-person events were held by the university in the first semester.
Staff who can work from home are asked to, while some employees and hospitality staff will continue work on campus. Some on-campus take-out food will still be available.
The Western Student Recreation Centre will resume some in-person athletics training outdoors early January and virtual fitness classes will start again next semester.
Western's on-campus COVID-19 testing centre will also reopen Jan. 5, with a new online booking tool.