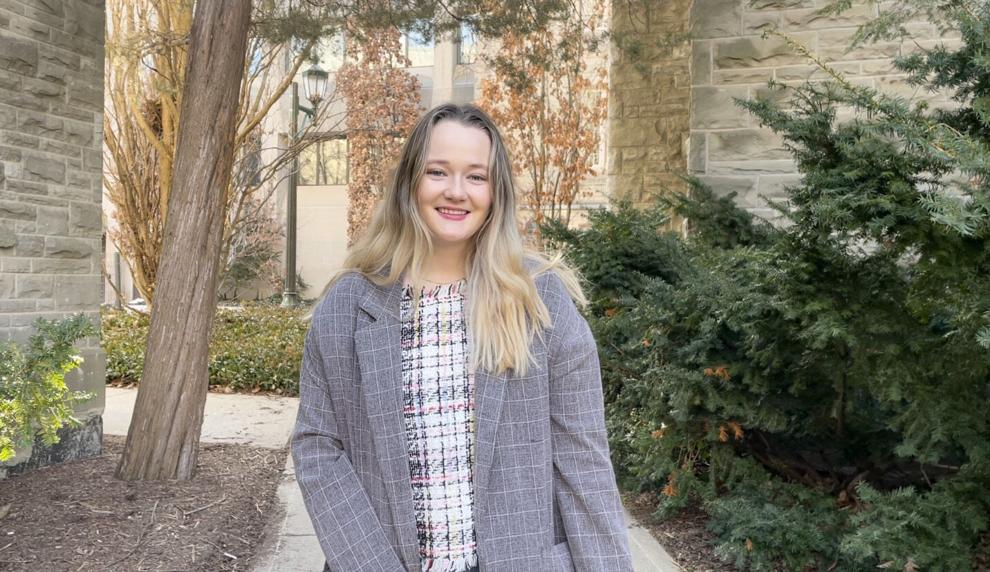 Callista Ryan is ready to hit the ground running.
The incoming vice-president communications and public relations is excited to continue the work she started this year as the associate VP communications to promote student advocacy and accessibility.
The former presidential candidate will fill the role of VP communications, taking over from Camellia Wong. Ryan aspires to further develop the University Students' Council website based on student feedback to make the council more accessible to students — particularly focusing on the USC events page.
"I'd love to get feedback directly from students and see if we can implement [a new website]," Ryan said.
Another area Ryan plans to advance is advocacy communication by revamping how council advertises advocacy wins to students. She also wants to get students involved in the details of advocacy policy work, in-line with USC president Zamir Fakirani's campaign platform.
In her second and third years at Western University, Ryan gained experience in the field as vice-president communications for both the UWO History Society and the Association of International Relations. As a student feedback coordinator for the USC, Ryan used her experience in market research to transform the role into an associate position and, eventually, into an internship.
Given the coronavirus pandemic, her current position as AVP communications has taken a turn.
"One of the projects that I was first asked to do was to get peer programs and coordinator stickers for orientation week, since we realized that a lot of students might not engage directly with the portfolios of the USC coordinators because of physical distancing and safety rules," Ryan explained.
Ryan was also a key player in creating the elections toolkit, and this year's House Olympics competition, in which students compete to win $7,000. She is also the only undergraduate student to sit on both the university's Student Feedback and Engagement Committee and Advocacy Standing Committee.
Ryan and her communications team started including closed captioning and descriptions in their social media posts to make their content more accessible. She hopes to continue these efforts and plans to include COVID-19 health and safety messaging in all promotions for in-person events.
"A lot of [the USC's] success with Instagram this year has been pretty phenomenal in the growth rates and our engagement rates," she said.
Ryan said she and Fakirani "aligned on quite a few different points such as accessibility," and is hoping this will make collaborating easy, despite their competing presidential campaigns. Ryan was eliminated in the first round of ranked ballots for her USC presidential bid with 2,380 votes.
The incoming USC executives are looking forward to their terms officially starting in May and, according to Ryan, they already have a group chat.