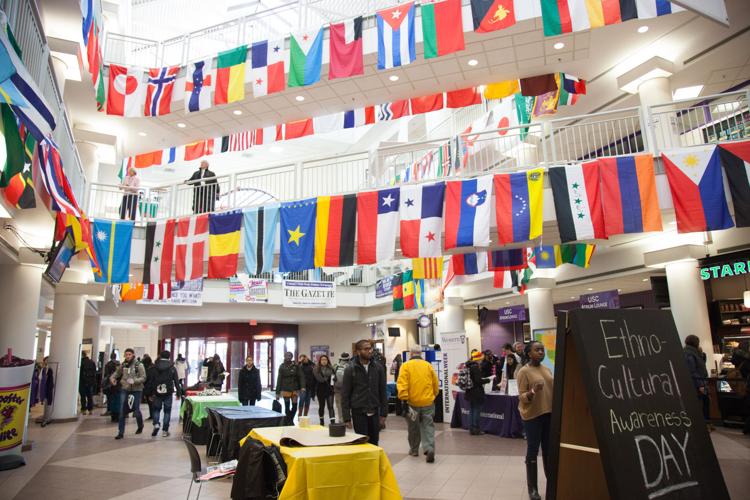 Acceptances from incoming first-year international students have dropped by a third over the past two years, even after Western sent out a record number of admissions offers this spring. 
Only 861 international students accepted their offers from Western University this spring, a 30 per cent drop from 2018's 1,228 acceptances.
This drop comes even after Western upped the number of international acceptances it sent out by a quarter since last year. Only 12 per cent of Western's offers were accepted this year, compared to 18 per cent in spring 2019. 
Even though 861 students initially accepted their offers, Western is projecting only 630 will actually enrol this fall. This number falls far below Western's initial enrolment plan, which hoped to welcome 830 first-year international students for the 2020-21 academic year, according to an Aug. 13 report to Western's Board of Governors.
The projection of 630 is "based on data from previous years" according to Western's International office, as often not all students who accept their offers are able to attend — of the 966 international students who accepted offers of admission last year, only 639 ended up attending in the fall.
"Students who accept their offer are sometimes unable to enrol for a number of reasons — including inability to get a study permit, a change in financial circumstances or other reasons," according to Western.
In late July, the Canadian federal government announced that, unless their student visas were approved before the border lockdown on March 18, international students currently abroad would not be allowed into the country to study. Although, exceptions have since been introduced for students traveling from the US and potentially for those who have mandatory in-person components to their program.
International tuition has also seen a spike this year, with students seeing their tuition go up two to 12 per cent depending on their program. Domestic tuition has been frozen since the provincial government mandated a 10 per cent tuition decrease last year, which international rates were unaffected by.
The exact number of first-year international students enrolled at Western will not be confirmed until a November census.
Correction (Sept. 9, 2020, 7:51 p.m.): The headline and first four paragraphs of this article have been changed to reflect accurate numbers, as Western's international acceptance rate is dropping, not enrolment. Enrolment remains mostly unchanged. The Gazette regrets this error.