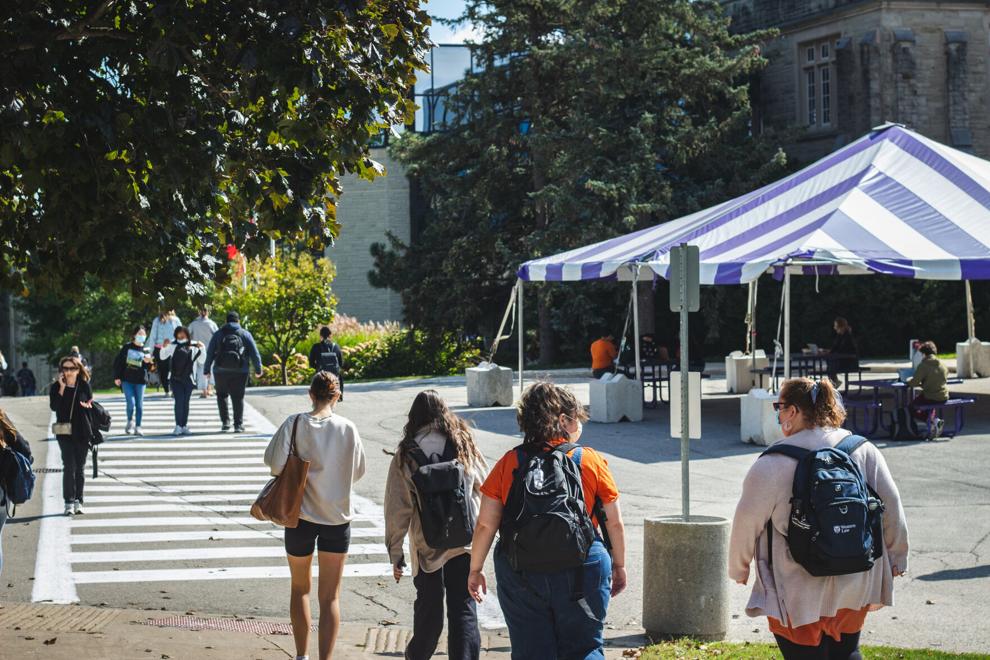 International students say they're putting their education before employment, despite the Canadian government lifting its 20-hour cap on off-campus work for international students this month. 
Minister of Immigration, Refugees and Citizenship Sean Fraser announced a pilot program on Oct. 7 to remove the 20-hour weekly limit on off-campus work for full-time international students between Nov. 15, 2022 and Dec. 31, 2023. The policy change aims to address Canada's labour shortage, according to Fraser.
Saarh Mohamed Nafeez, a third-year international student studying biology at Western University, said she hoped to work more than 20 hours to ease the financial burden on her father in the United Arab Emirates, but found herself caught between her part-time job and her studies.
"I would like to work more," said Nafeez, who works as a seasonal toy store cashier. "[Last year], a lot of the time I was free and I wanted to take a shift to go help out and make money, but I couldn't because I already worked 20 hours that week."
Nafeez said she used to work more hours than she spent on school but it wasn't a good pattern, so decided to focus more on school this year. 
Siddharth Maheshwari, a fourth-year governance, leadership and ethics and gender studies student at Huron University College, also applauded the pilot program as a good decision that is needed by low-income students. But Maheshwari said working more than 20 hours is not sustainable for them.
"You've got school, you've got other things surrounding and if you're involved in student governance and clubs as I am," they said. "It's just not doable. Even 20 hours, I found to be difficult in terms of also being able to have adequate rest."
Yixin Xie, a third-year student in the faculty of Information and Media Studies, said they tried continuing their summer job at a restaurant into the fall, but chose to quit because of their heavy academic workload.
Xie said they're glad to see the 20-hour limit lifted though, as it previously made it difficult for them to find employment around London.
"Some of my friends, they faced difficulties, or if we put it more directly, discrimination because of the 20-hour cap," said Xie. 
Nafeez said she originally thought the 20-hour cap was a way to help international students avoid working too much. She has started to question this after seeing the policy "lifted so easily."
Megan Sager, the director of Western International Student Services said many job positions are not necessarily created with immigration in mind, so employers may hesitate to hire international students. While students are doing their best to follow regulations, policies are so complex they can accidentally break these rules.
"We always recommend that students just come check with us [International Student Services] to be sure — so come see an International Student Advisor."