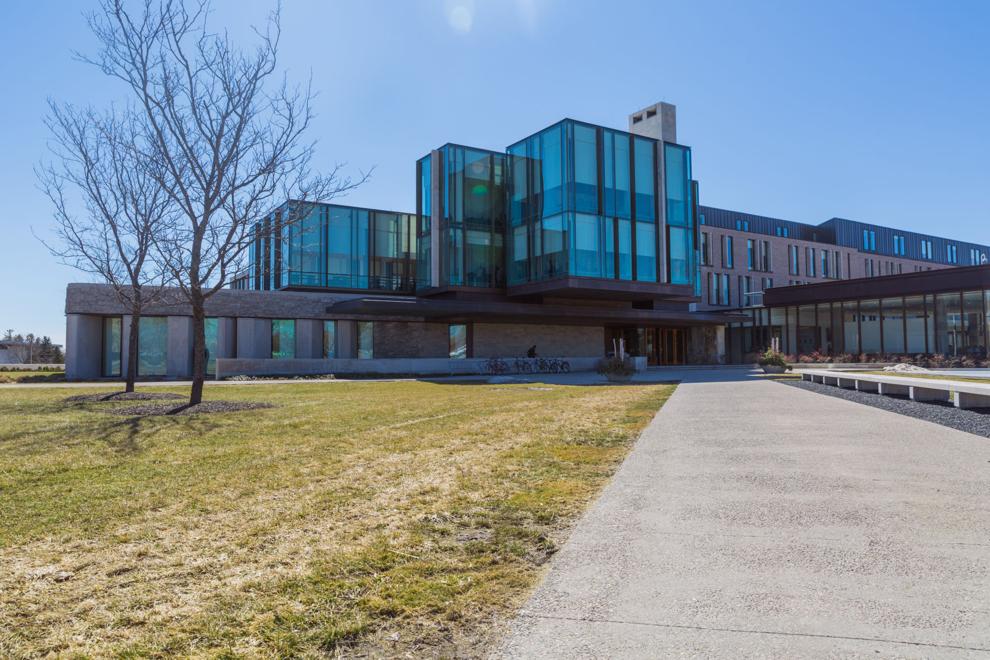 The Ivey Business School's Honours Business Administration program will welcome 150 additional students in September — nearly 25 per cent up from previous years.
The program will add two new sections in HBA1, increasing the class enrolment to 765.
This is the first time Ivey has increased its program size in 10 years. The program doubled enrollment between 2007 and 2012 when four new sections were added.
HBA program faculty director Mary Weil said in a press release that the expansion is in response to increasing demand for the program, causing high-quality students to be rejected.
"It has been very challenging to turn down students over the last couple of years. We've had some very accomplished students not make it into the program simply because we don't have enough space," said Weil in the release.
Weil believes the expansion will increase Ivey's diversity and the number of exchange students. Ivey aims to recruit more students from outside Ontario, particularly from more diverse cultural and socio-economic backgrounds. Ivey has come under fire in the past for an allegedly affluent culture and reports of discrimination against female faculty.
Weil also said the expansion will accommodate the high demand for combined degrees. Ivey hopes to increase the number of students pursuing combined degrees, particularly with Social Science and Arts and Humanities.
The total number of students pursuing a combined degree — also known as dual degree — with Ivey has increased during the coronavirus pandemic and more than doubled in the past decade.
Incoming HBA1 student Michael Bessonov is a fan of the expansion and believes it will provide more opportunities for business students.
"I think this a great chance for more young motivated business students to [receive the] opportunity," said Bessonov. "I think more exchanges and electives are great for further exploring and experiencing new opportunities [that] might interest you."
While Jessica Wang, another incoming HBA1 student, is concerned the increase in students could cause a "decreased value in the degree," she believes the real value is the quality of education.
"I think what adds value to a degree is the education you receive," said Wang. "So, as long as [Ivey] can keep that reputation of having good professors [and] the case studies method, I don't see any issue with other people having [the] same degree as I do.
Ivey has hired additional faculty and staff, including new academic advisors and HBA coordinators. Ivey has also announced they will offer new elective courses for students in HBA2, with some courses taught by new faculty members.
Wang mentioned that the expansion is particularly attractive because she said the increase in students will mean there will be more opportunities to network with more people.
Bessonov echoed similar thoughts, saying that more students means there will be "more diversity and different perspectives" and that he doesn't believe this will affect professors' ability to teach at the same level as previous years.
Ivey's rival program, Queen's Commerce, expanded their class size to over 550 students in 2014, but has since seen a drop. According to Queen's' most recent reports, the commerce program's class size is 525.
The onset of the COVID-19 pandemic also saw many students receiving higher grades during the 2019-20 academic year. Ivey has not increased the requirements for students with advanced entry opportunity status to enter Ivey in third year.
However, Ivey has increased its competitive admission average from 90 per cent to 93 per cent for high school students looking to obtain the Advanced Entry Opportunity status in grade 12.
During the pandemic, many Western faculties saw a sharp increase in students receiving As and Bs during the pandemic, which is part of a larger pattern over the decade.
In particular, first-year courses saw the most significant spike in the percentage of As and Bs at the beginning of the pandemic.