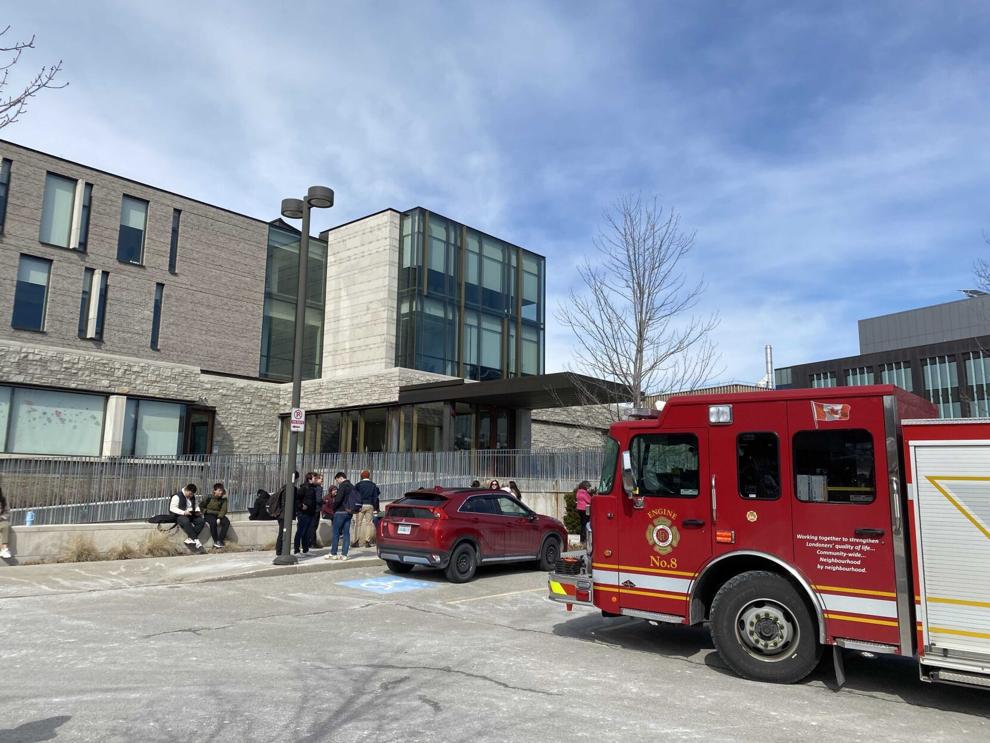 The London Fire Department responded to a fire that started in a wastebasket at the Ivey Business School at 2:37 p.m. Monday afternoon. 
According to LFD chief Jim Foster, the "small smouldering fire" originated in a recycling bin in an office on Ivey's third floor. Foster looked into the basket and saw a melted trash bag and paper, but could not identify what the fire source was.
An Ivey staff member pulled the fire alarm, causing students to evacuate the building. Firefighters remained in the building until approximately 3:20 p.m., when students were allowed to re-enter. 
The fire department used fans to clear the smell of smoke from the second and third floor, but Foster said the smell is expected to remain for the next couple of days.
"We had to use some fans to clear the air as best we could. There will still be a bit of a smell of smoke, especially in the back corner," explained Foster. "You know how smoke is, like a campfire? It's going to be like that, but it's not horrible."
Western University and Ivey did not respond to request for comment in time for publication.