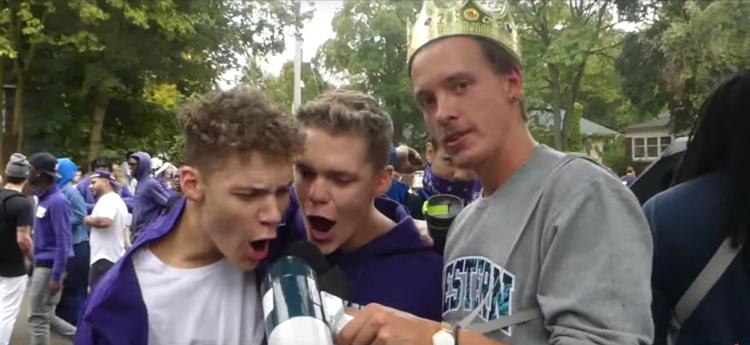 Youtuber Jack Denmo said he's confident he will get unbanned from Western, despite an apparent cease and desist notice from the university, and his filmed antics on campus that he has since published.
Jack Denmo said he received a cease and desist letter from Western University after students' complaints surrounding a Halloween prank video he filmed on campus and released Tuesday. He said the document bans him from entering the university's property and prohibits him from filming there.
Denmo is known to his hundreds of thousands of followers for filming similar antics on Ontario university campuses. The recent video depicts him dressed in a Batman costume, disturbing quiet study areas and busy spots on campus.
Denmo snuck up behind students in Weldon library, playing pornography out loud in a populated study area, interrupting a midterm. He also filmed a fight between him and an individual dressed as Spiderman in the Social Science Centre, and him interrupting a lecture.
Despite the action taken against him, Denmo feels confident he will have the ban lifted, he explained in the video.
"I have been banned and unbanned from universities before," he said.
Denmo did not respond to the Gazette's request for comment.
According to Dan Redmond, director of campus police, there are mechanisms in place for any individual who has been trespassed from a property to challenge the ban. 
"Anyone who is trespassed would have to appeal to the property owner, vis a vis Western, to lift the trespass notification," he said.
Redmond previously told the Gazette that he cannot confirm whether the YouTuber was trespassed from Western's campus. 
In the video, Denmo mentioned he wants security on campus to "establish ground rules" that will allow him to continue filming on campus.
It is unclear whether Denmo has tried to appeal his ban with the university already, or whether he has been in contact with campus police.
The video also showed Denmo's father warning the YouTuber in a phone call that the police were out looking for him after they paid a visit to Denmo's parents' house in Hamilton.
The YouTuber's father seemed concerned that Denmo was likely on a police database, but defended Denmo's antics on Western's campus.
"The world of university is run by guys like me, that don't understand your world yet," he said.