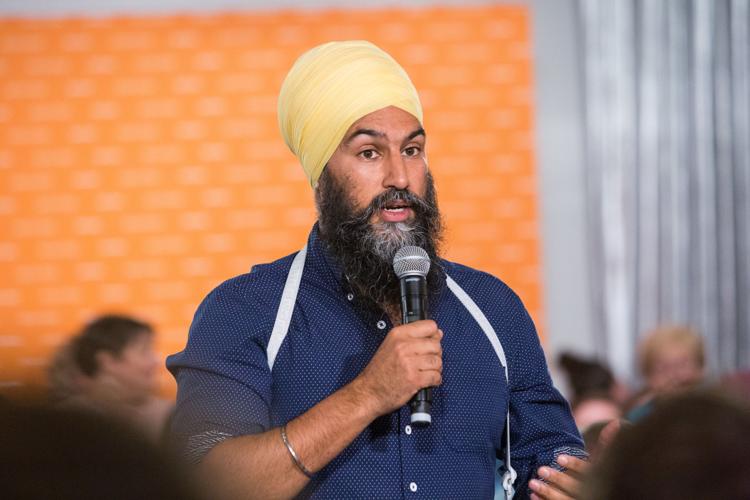 Jagmeet Singh started a tour of London with a town hall Tuesday night, the day before Canada's federal election campaign officially began.
The town hall focused on healthcare, but the New Democratic Party leader also touched on topics targeting students: student loans and debt, high cellular fees, affordable medication, mental health and climate change.
One of the party's most notable campaign promises is eliminating all interest on federal student loans and eventually replacing public university tuition with grants, which don't require re-payment.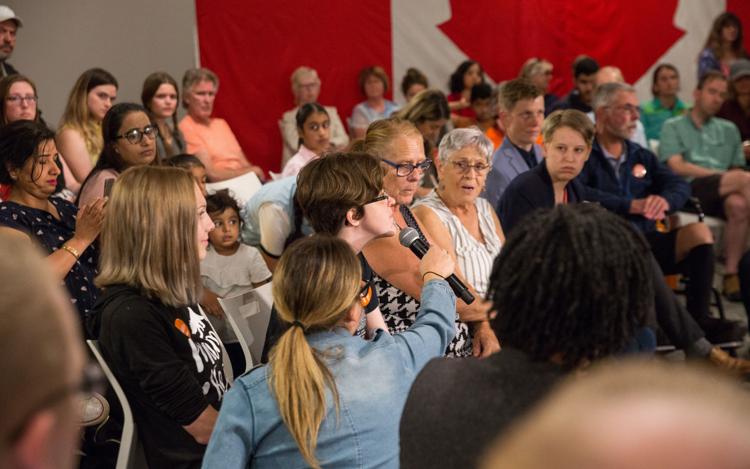 "There is this pressure and weight whether you're a student who's got student debt and interests that make you feel suffocated," said Singh.
In an interview, he cited this policy as a reason students should cast an NDP vote on Oct. 21, the day of the federal election.
He added that the party's goal is to move to free tuition by making "better choices" when focusing where the government funds will go to. In this case, Singh said the government would invest more in students and low-income individuals.
Singh was a student himself, at Western University. He graduated with a biology degree in 2001 before going to law school at York University.
After hearing questions about mental health services, dental care and retirement healthcare, Singh pivoted to another campaign promise — pharmacare.
In discussing healthcare, Singh said the party will expand government health insurance to cover prescription medication. Justin Trudeau's Liberal government recently published a long-term report which recommended the policy after investigating it's financial viability.
Many Western students recently lost prescription drug coverage under the Ontario Health Insurance Plan, which the Progressive Conservative government stripped from Ontarians under 25 who have private insurance.
Also attending Singh's town hall were London NDP candidates Lindsay Mathyssen, Dirka Prout and Shawna Lewkowitz. MPP Terence Kernaghan of London North Centre, also NDP, also attended the event. 
Earlier today, the federal campaign's major players kicked off their campaigns around the country: Prime Minister Justin Trudeau, Conservative Leader Andrew Scheer, Green Party's Elizabeth May, the Bloc-Québécois's Yves-Francois Blanchet and Singh.