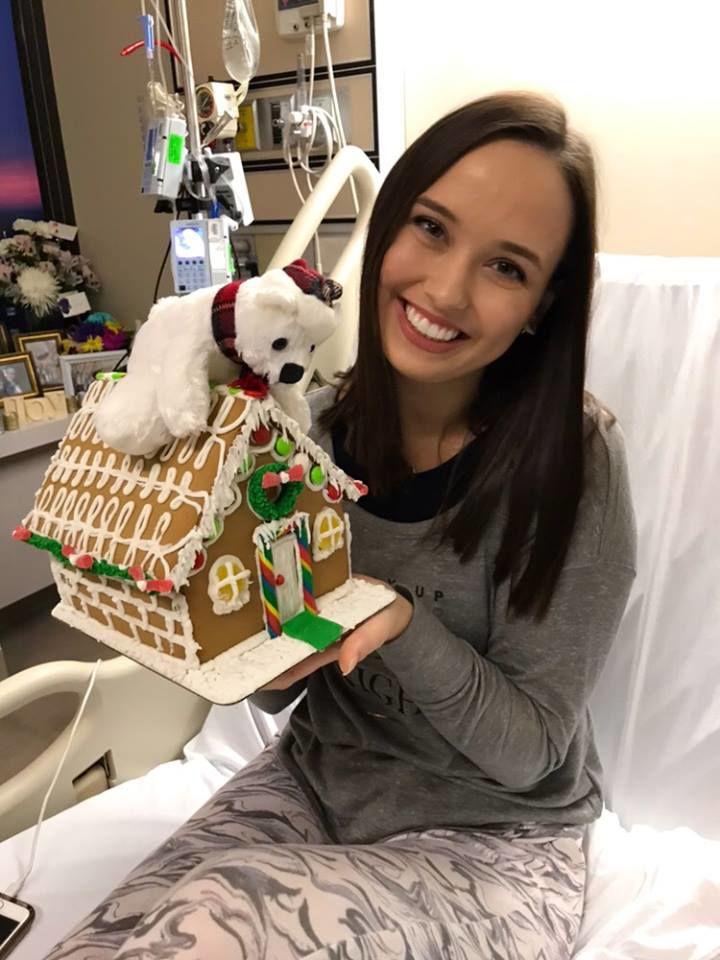 Western's Jocelyn McGlynn finally received the long-awaited news that a perfect stem cell match has been found for her cancer treatment.  
The fourth-year medical sciences student who was diagnosed with acute myelomonocytic leukemia in late November requires a stem cell transplant as part of her treatment.  
Over the past two months, a legion of supporters took part in multiple blood donor and swab clinics in London, Windsor and McGlynn's hometown of Chatham, in an effort to locate a matching stem cell donor for her.

Among these efforts, the Western Stem Cell Club organized a drive from Jan 30. to Feb. 1, where a record-breaking number of 767 swabs were collected.  
"I thought it was going to be an uphill battle trying to convince people to sign up for this, but after they realized what was going on, people were so excited and so willing to sign up, so that was really beautiful," said Olivia Pomajba, McGlynn's life-long friend and fourth-year political science student who was significantly involved in the drive. 
On Wednesday, McGlynn announced in a Facebook video post that a 10-out-of-10 stem cell match was found. She expressed her immense gratitude for her supporters through this difficult time.  
"Your thoughts, your prayers, your positivity; I can feel them every day," said McGlynn in the video. "Thank you so much for everyone who's helped make my bad news into something good."
Pomajba explained the donor is a 20-year-old male who has passed all the physical tests and is willing to donate. She emphasized the match is ideal because the individual is young, healthy and male, as males are known to make better candidates for stem cell donation. 
"The odds are not great, so it was like the perfect situation," she said. 
The donor will receive a growth factor to inflate the number of white blood cells in his body before undergoing a four- to six-hour blood donation to extract the stem cells.

"Jocelyn gets a little bag of stem cells which… is really small, but it is going to give her a whole new birthday," said Pomajba. "I don't know how to express [my gratitude] to this stranger. They're giving me my best friend." 
The transplant will take place on Feb. 20. McGlynn's immune system will be wiped out and regenerated using the healthy stem cells. She will be kept in the hospital for several months after the transplant to ensure her body is accepting the stem cells. 
"She has taken everything with such grace," said Pomajba. "She's grateful for everyone who has reached out and... she is excited to get the process underway and be normal again; go out in public, finish her degree and see her friends."
While McGlynn found her perfect match, Pomajba emphasized that many people do not. Pomajba intends to continue her activism for stem cell donation for the many people on the patient list who are yet to find a match.
"I would encourage everyone who hears her story [to] ... sign up for the stem cell registry and make tremendous things happen for people who are really sick like Jocelyn," she said.