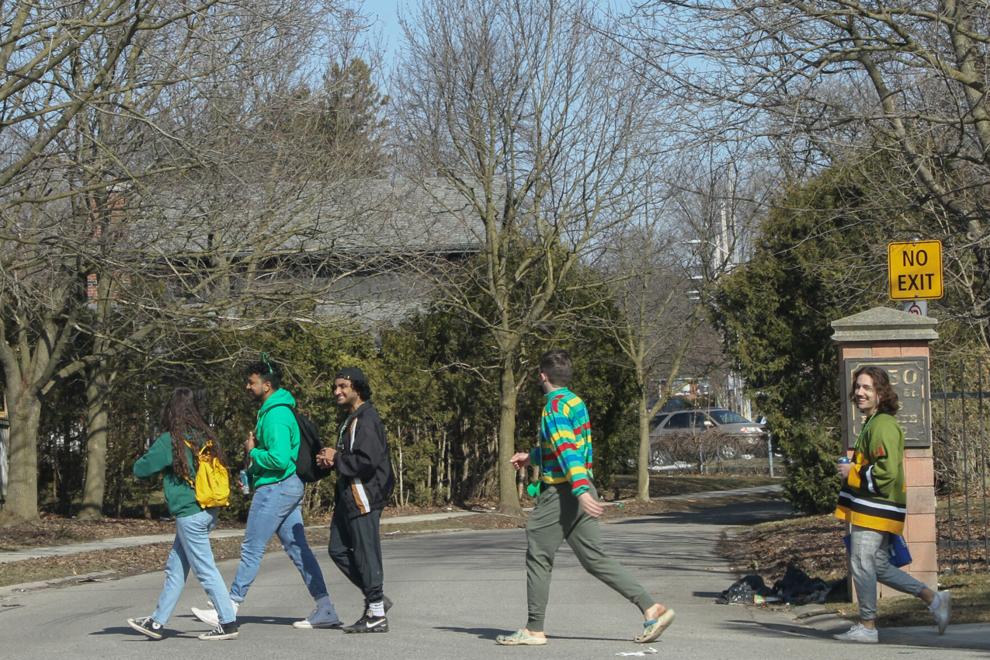 The MLHU reported a daily case count of 134 over the weekend, a spike from earlier this month that signals the oncoming third wave of the coronavirus.
But, despite the busy bar scene downtown on St. Patrick's Day, Dr. Chris Mackie, chief medical officer of health with the Middlesex-London Health Unit, said that the increase in cases is unrelated to holiday gatherings. Instead, the majority of cases came from higher numbers of close contacts without personal protective equipment.
"We're seeing [the number of close contacts] continues to grow every week for people having more unprotected face-to-face, indoor exposures," Dr. Mackie said in Thursday's press briefing. "What's driving this pandemic is what has essentially always driven this pandemic. If we want to see numbers stabilize and or drop, we've got to reduce our face-to-face, indoor, unmasked contacts."
London remains in the orange-restrict level of Ontario's COVID-19 response framework, meaning indoor gatherings are allowed with a capacity of 10 people and restaurants are allowed open at 50 per cent capacity.
"If we continue to see cases climb we do expect that there will be increased restrictions, we may move to the red zone restrictions sometime soon, or even to the grey restrictions," Dr. Mackie said.
A possible move to the red or grey zone could happen soon if cases continue to accelerate, according to Mackie. The red zone sees gatherings limited to five people indoors, while the grey zone sees a full lockdown where it is illegal to gather indoors with anyone you do not live with and all non-essential businesses are closed.
London Mayor Ed Holder emphasized the importance of remaining vigilant as the vaccine rollout continues.
"The vaccines are here and the rollout is finally being ramped up. But that's no excuse for abandoning the best protection we have right now, and that's adhering to the tried and true public health protocols," said Mayor Holder. "We're in the final mile. I want to see as many people as possible healthy enough to cross that finish line when the time comes."