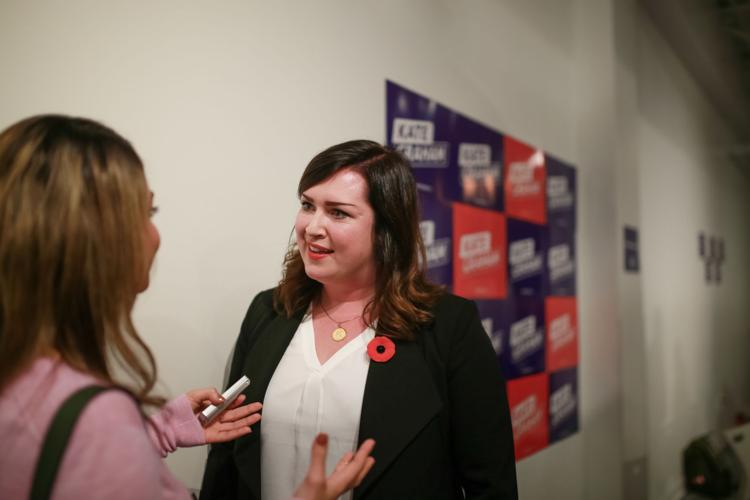 Kate Graham officially kicked off her campaign for the Ontario Liberal Party on Tuesday night with the first of three rallies taking place across the province.
She spoke at the Goodwill on Horton Street to dozens of Londoners about her vision for the normally dominant party that was decimated in the 2018 election.
Graham is campaigning and teaching a political campaign class at King's University College — at the same time.
She said on Tuesday that she was focused on affordability, creating meaningful jobs and making Ontario carbon-neutral.
The political science professor and academic said that teaching is important to her because she is prompting students to have an adequate understanding of the issues around them. 
"The classroom experience always gives me the chance to talk to students about politics and things they care about, which is exactly what I'm doing on the campaign," she said in an interview with the Gazette. 
Mike Moffat, an economics and public policy professor at the Ivey Business School, was also present. Moffat said he decided to support Graham after she approached him, saying her reason for running was to "have a government and a movement that truly stands for everyone."
And London West MP Kate Young, who was elected this month, attended the event and announced her endorsement of Graham. She said that Graham "focuses on what she can do to make Ontario the best it can be and encourage others to do the same."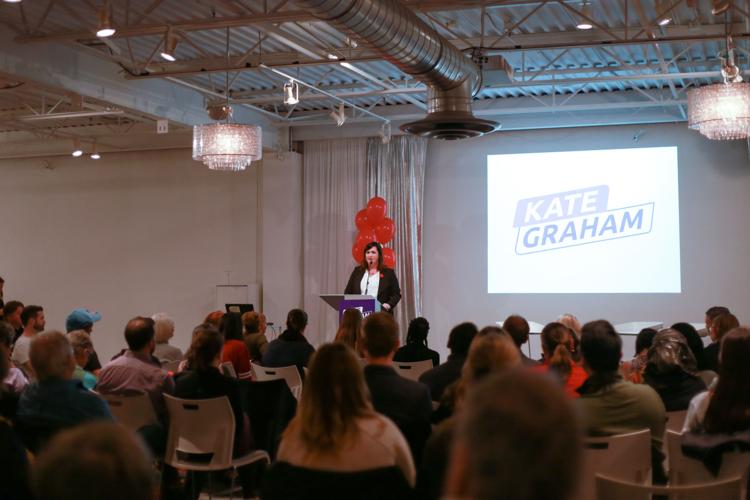 Graham is running to lead the province's Liberal Party. It's an election run only amongst card-carrying party members, held on March 7 of next year. 
The party was swept away in a Progressive Conservative majority, and even lost official party status. The Liberals could aim to retake the legislature, or maybe, to become Ontario's official opposition.
"[We need to] reverse changes that have happened to go in the right direction again," said Graham after asked about the secondary changes under the Doug Ford government. 
"I wanna live in a province where we are focused on people," said Graham.