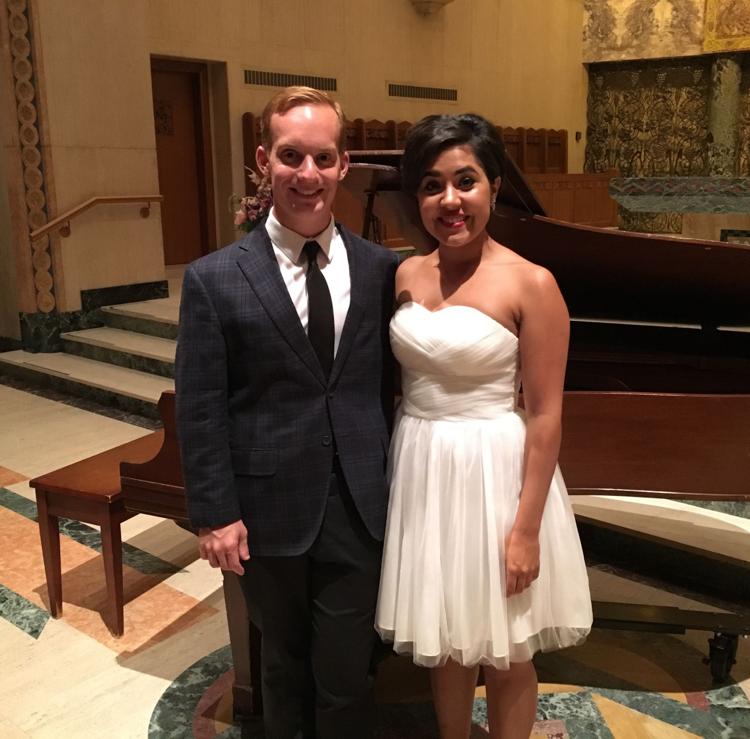 With people from all over the world donating to Hurricane Harvey victims, Londoners also lent helping hands last night. 
Friday night's King's University College donate-what-you-can concert raised $3,200, drawing around 150 people.
The event was largely thanks to the evening's award-winning, feature soprano, Alexandra Smither. Smither is from London, but attended Rice University in Houston, Texas for her master's in opera performance in 2014. She still returns to Houston often, and last week, Smither approached King's with the benefit concert idea. Immediately, the affiliate college moved fast to organize and promote the event. 
"I was blown away," Smither said. "I printed 50 programs expecting 50 people to show up, and then they printed more and ran out. It went even better than I could have imagined."
Smither said she knows at least four friends whose apartments have been destroyed by flooding and several more who've lost cars. She added her close friend's wife owns a restaurant that was badly flooded for three days. After the water went down, the restauranteur cleaned her kitchen and cooked food for her entire community, even delivering it.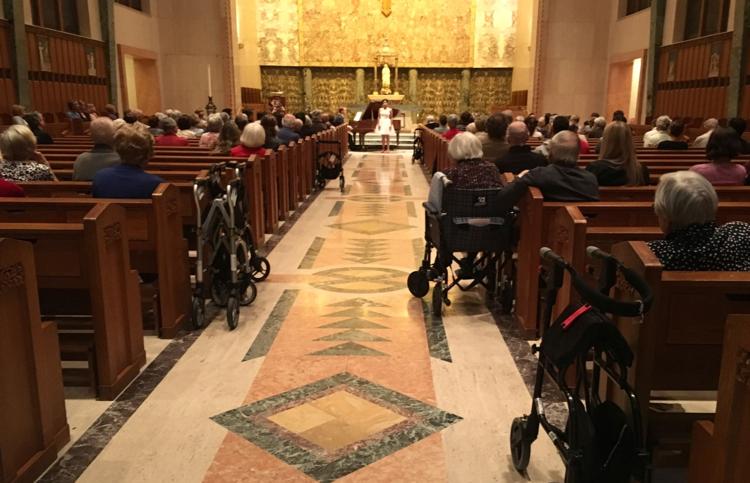 "That's the Houston spirit: people really really look out for each other," Smither said. "I love everything about Houston. The people, a great food culture. They have a really good sense of community down there."
Throughout the hour-and-half performance, Smither was accompanied by pianist Geoffrey Conquer. Together they played a mixture of classical opera and musical theatre songs.
Máiri Demings, a first-year master's student in Western's vocal performance program, just moved to London from Springhill, Nova Scotia. As a opera singer herself, Demings said the concert was wonderful. 
"I've heard a lot of great things about London's art and music scene, and this is a good kick off to my time here," Demings said.
Smither said the money will be donated directly to those in need through the Houston mayor's Hurricane Harvey Relief Fund.