The King's University College Students Council hosted a London mayoral candidate debate yesterday evening at the Joanne and Peter Kenny Theatre.
The event aimed at highlighting the importance of municipal politics for all members of the community, especially students.
The event had a full-house, with staff turning people away at the door. 
Out of the 14 mayoral contenders, 10 attended the event: Vahide Bahramporian, Paul Cheng, Ed Holder, Dan Lenart, Nina McCutcheon, David Millie, Carlos Murray, Sean O'Connell, Paul Paolatto and Tanya Park. 
The debate revolved around transit, economic development, pedestrian and student safety, poverty, Accessibility for Ontarians with Disabilities, sexual violence prevention, affordable housing, environmental issues, safe injection sites and FOCO. It began with the candidate's introductions, followed by three rounds of questions: first, pre-selected students asked written questions; second, each candidate had the opportunity to ask another one question; and third, audience members had a chance to ask candidates any other inquiries. The event ended with candidates' concluding remarks. 
BRT
Public transportation is a pressing issue in the city, with the proposed Bus Rapid Transit system a common topic among citizens. Park said the city should focus on growth opportunities, including investment in public transportation. Holder rebutted by saying he is confident in going forward with serious transportation plans, but he said that BRT is too expensive and will take too long to finish.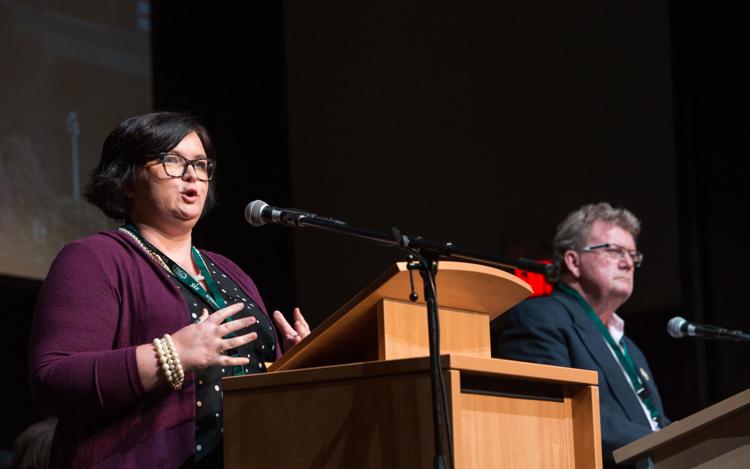 When asked what to do in the meantime while the project is in development, Cheng, also an opponent of BRT, said London should invest more into its current bus system while they find an alternative solution to improving transit.
On pedestrian safety, Cheng said that more crosswalk lights are needed, especially at the Sarnia and Western intersection. O'Connell rebutted, saying many crosswalks already have lights.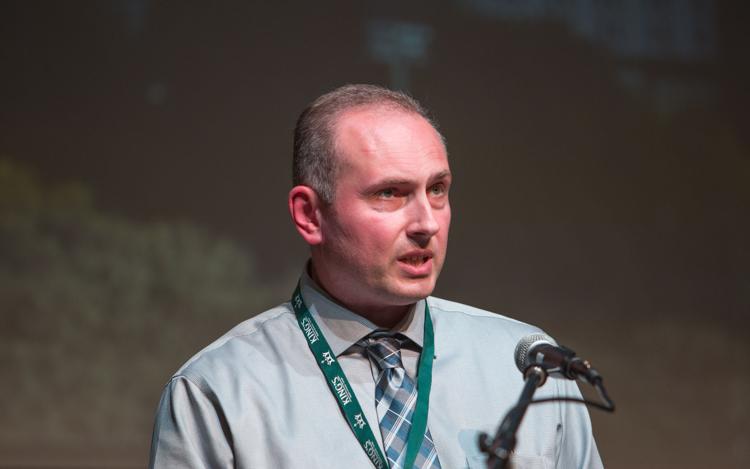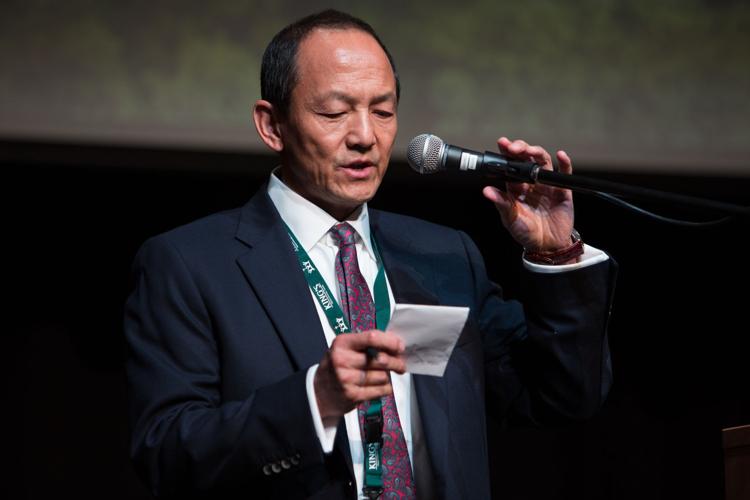 Paolatto commented that to keep pedestrians safe, it's important to maintain protective measures for bike lanes. "We need to take responsibility to make transportation a safer environment for cyclists, pedestrians and students," he said. 
Violence against women
Violence against women proved to be a heated theme last night. Park confronted Holder on whether his actions to prevent violence against women during his time as a Member of Parliament were sufficient. This resulted in Holder getting emotional after saying he lost his sister to sexual violence.
"The abuse needs to stop. It is not acceptable in my world and not for any Londoner," Holder said.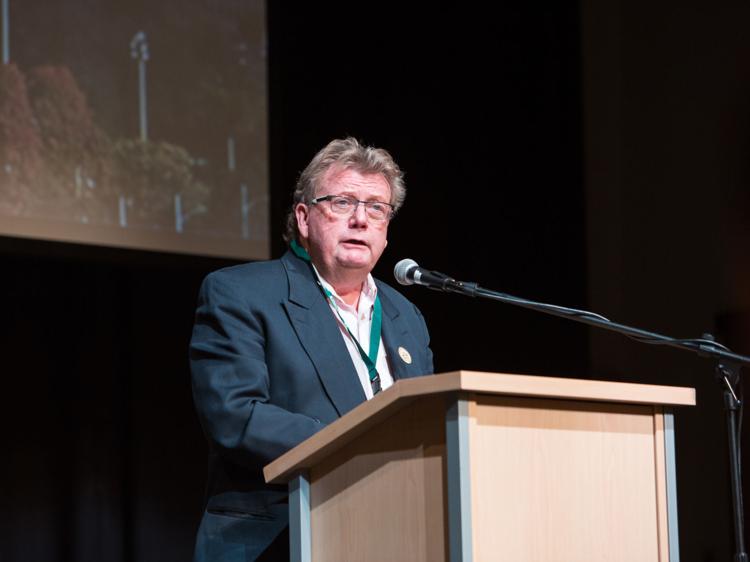 He promised to continue his collaborations with My Sisters' Place and the Muslim Resource Centre for Social Support and Integration throughout the city to make them models for citizens. 
Paolatto, a former member of the London Police Services Board, offered a judicially oriented approach to dealing with sexual violence.
"One of the ways to attack this [sexual violence] problem is by attacking the perpetrators, which means greater enforcement. We need to make them part of the public dialogue and shame them to change their behavior towards women," he said. 
FOCO
During the audience question period, Park was asked by a London resident what she will do about the unlawful, property destroying event that FOCO has become. Park suggested that moving the Homecoming date created "two pressure points" in the form of late-September and mid-October events. She said that city council can only make bylaws and that London police are responsible for enforcing them.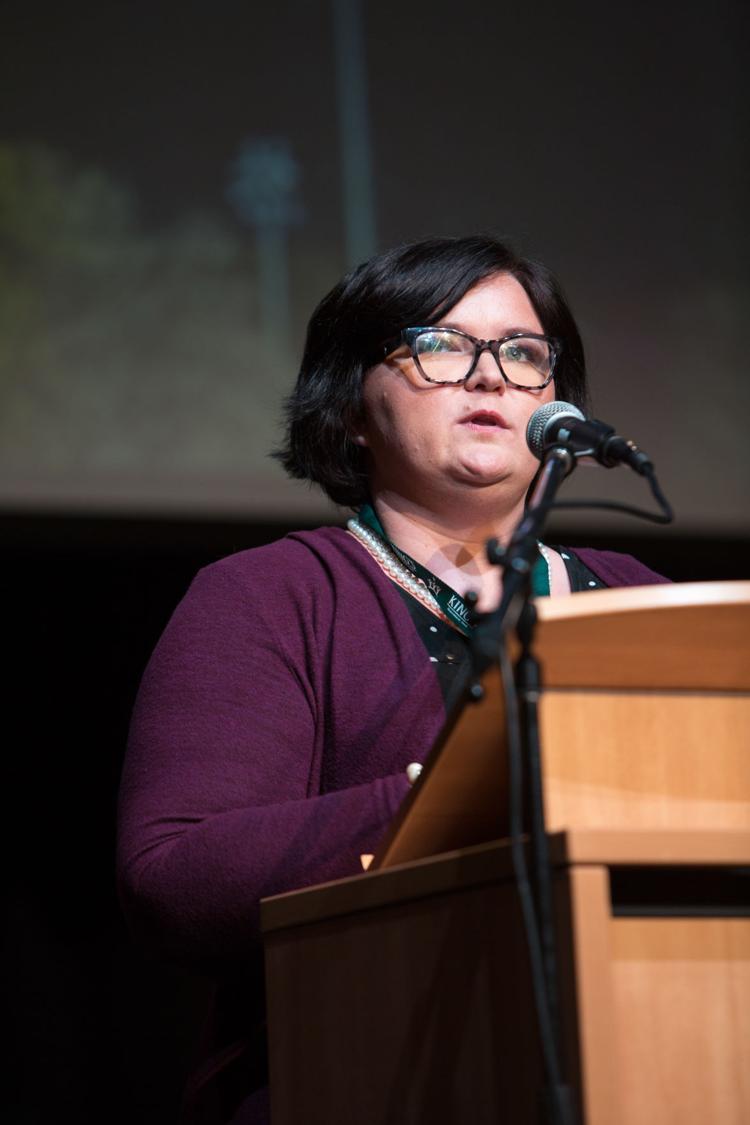 General
Paolatto stated on various occasions that he will use pension funds, such as those of Ontario teachers, along with asking for federal and provincial cash, to invest in complete care facilities, mobile injection services and affordable housing.
Park and Holder agreed that they will encourage London Paratransit to comply with AODA's demands for people with disabilities. Holder said he will work with the organization to ensure the problem is fixed, pointing out that appointments for paratransit can take days. This problem engulfs people with disabilities who cannot effectively access jobs and education.
On the debate, KUCSC president Hadia Fiaz and executive assistant to the president Ellie Kozak shared the importance of having this debate on campus.
"This [mayoral debate] was one of Hadia's platform points when running for the KUCSC presidency," Kozak said. "We teamed up to plan it in August and worked on it every day to make sure it went well."
"There are important issues in municipal politics targeting students. The debate's goal was to encourage students to get to know the candidates and to motivate them to vote," Fiaz said.