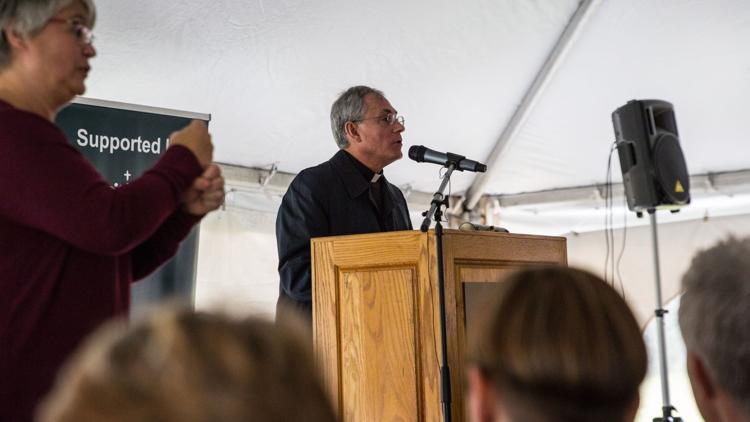 King's is expanding onto 18 new acres of property in North London given to them by the Diocese of London. 
They will acquire the plot of land east of Waterloo Street and north of Huron Street, excluding the St. Peter's Seminary building and the diocese's office, and encompassing the nearby St. Thomas Aquinas residence, which will be leased back to the diocese. The plot is adjacent to King's University College's campus.
Officials from the diocese, King's and King's University College Students' Council made the announcement Monday afternoon on their new campus at Huron and Waterloo. The event began with gospel singing from King's Chamber Choir and ended with a prayer lead by the Bishop of London.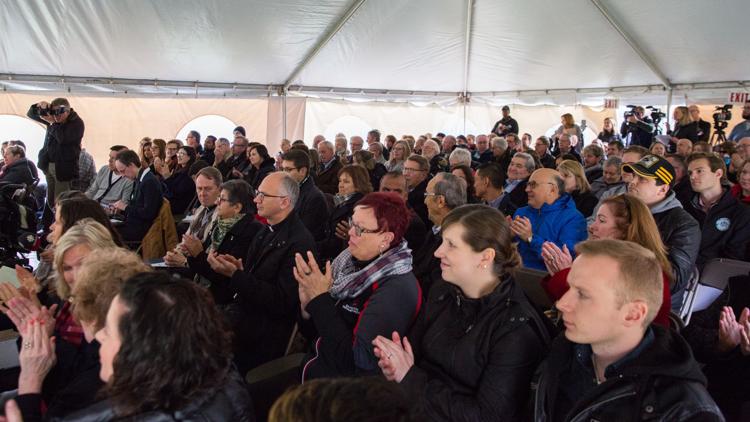 "Our gathering today, my brothers and sisters, should enliven our faith, and make us grateful for this handover of property from the diocese to King's University College," said Rev. Ronald P. Fabbro, the presiding bishop. "We know the words of the psalm, 'If the Lord does not build the house, in vain do builders labour'... let us pray for this help through the celebration of the furtherance of Catholic education on this site." 
King's accompanied the land exchange by announcing a fundraising campaign, "Imagine the Future," which seeks to garner $15 million in donations. KUCSC has committed to $5 million in support. King's Alumni Association has contributed $300,000.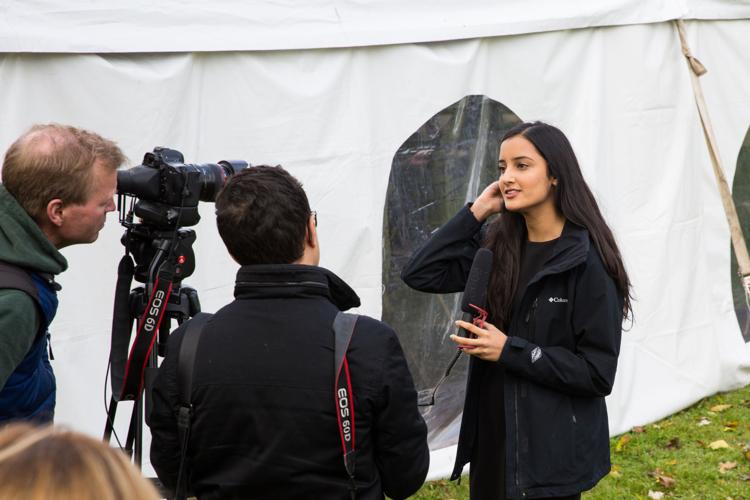 Kings' officials said the apportionment of the land to a university fulfills the area's original intention of educational use. King's was jointly founded in 1954 by Western University but also the diocese, who allotted 11 acres to the new school. After becoming operationally independent from Western in 1972, King's fully incorporated in 2013. Discussion of these new 18.152 acres began the year after.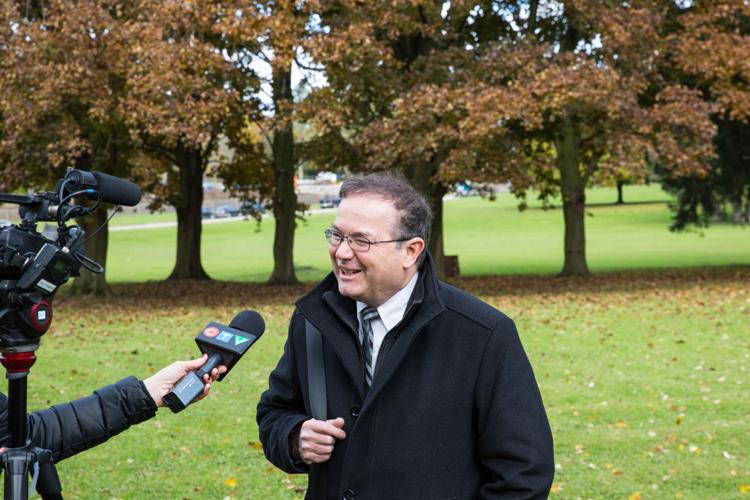 Sauro Camiletti, King's interim principal, celebrated the new space and it's exciting potential for the school.
"In short, this presents us with an outstanding opportunity for our students, faculty and staff to experience post-secondary education in a dedicated space that meets the future needs of our whole community," he said in a press release.