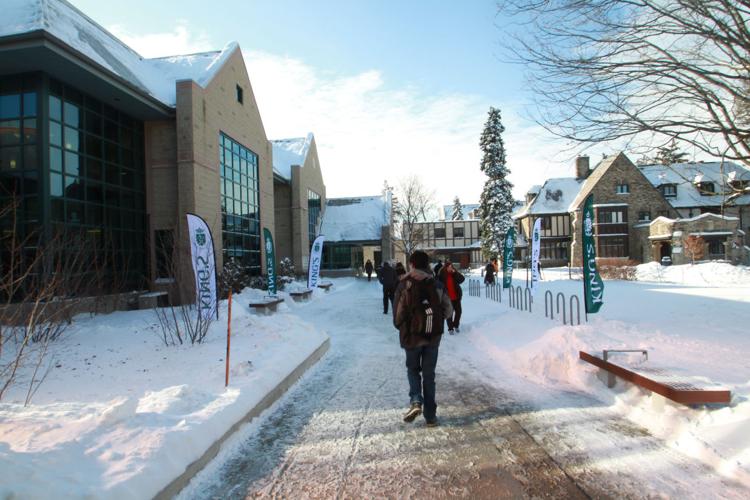 King's students will be asked if they support lobbying the College to "boycott and divest from any and all companies and products complicit with Israeli occupation" in an upcoming referendum.
After an hour of debate at Sunday's King's University College Students' Council (KUCSC) meeting, councillors voted 14-10 in favour of explicitly asking students about divesting from Israeli-linked companies after months of debate and confusion over the wording of the referendum question.
As a result, the spring referendum will read as follows:
"Do you as a King's student support calling upon the KUCSC to lobby King's administration to boycott and divest from any and all companies and products complicit with Israeli occupation based on principles of human rights, labour, environment, and anti-corruption and change the responsible investment policies to reflect these lobbying efforts?"
The final vote came after the two sides could not come to an agreement on a compromise question and instead went to final offer arbitration in front of the full council on Sunday. The second referendum question option came under criticism for having no clear "yes" or "no" side and being too long.
"I'm really happy that council ended up choosing the question that would actually be able to present a yes and no campaign and the question is in the nature of what [last year's] AGM asked for," said Anna Badillo, a King's councillor and supporter of the "yes" side.
Nate Little, KUCSC president, said he was pleased with the outcome because King's students have shown they want to have a conversation about the Israel-Palestine conflict.
"We want this conversation to happen. So to have a question that is totally separate from the conversation around Israel state policy, it kind of does defeat the purpose of what this council has been working towards," Little said. "I think it will hopefully stay away from some of the controversy that comes with BDS but allows for a more healthy dialogue."
The Israel on Campus club said in a statement that they are "extremely disappointed" with the KUCSC's vote and believes the referendum question discriminates against Israeli and pro-Israeli students.
The council also unanimously voted to extend the referendum's education campaign by four days to take place from Feb. 27 to March 12.
Councillors also passed a motion to add a second referendum question for students. The question will ask King's students if they want to lobby to divest from investments in fossil fuel companies.
During the campaign period, both sides will hold information booths and speaking events on campus to educate students on the Israel–Palestine conflict.
Voting on the referendums will take place March 13-14.